Since I was little, I have loved watching the movie versions of some of my favorite musicals. Recently, when looking back through all of the movies I've seen throughout the years, I've noticed that as one moves through the decades, there are drastic differences between the movies. Here's a comparison from my point of view!
1950s
In the 50s, many musical movies were written that were not originally based on stage productions. Starring Gene Kelly, Debbie Reynolds, and Donald O'Connor, Singin' in the Rain (1952) tells the story of three performers creating one of the first films to include speaking. While it is one of the most popular musical films of the era, a stage version of the movie did not exist until 1985. Also characteristic of this era is the casting of triple-threat actors and actresses, meaning people who are trained singers, dancers, and actors. Although Debbie Reynolds learned to dance on the set of Singin' in the Rain, she was cast because she was an incredibly skilled singer and actress. Seven Brides for Seven Brothers' (1954) Howard Keel and Jane Powell were also trained singers and actors who were cast based on their musical talent, rather than because they were big-name actors and actresses.
1960s
The 60s brought a wide array of musicals, some based on stage productions, some not, with casts made up of both Broadway actresses and Hollywood stars. For instance, in the movie versions of West Side Story (1961) and My Fair Lady (1964) neither Natalie Wood (Maria in West Side Story) nor Audrey Hepburn (Eliza Doolittle in My Fair Lady) sing for themselves. They were cast for their status in Hollywood, not for their musical talent. However, in the movie versions of The Music Man (1962) and The Sound of Music (1965), both Shirley Jones (Marian in The Music Man) and Julie Andrews (Maria in The Sound of Music) are stage-trained performers. Although each of these film adaptations leaves out musical numbers from the original productions, they are still incredibly popular versions of the shows, and in many cases, people prefer these classic films to the stage renditions.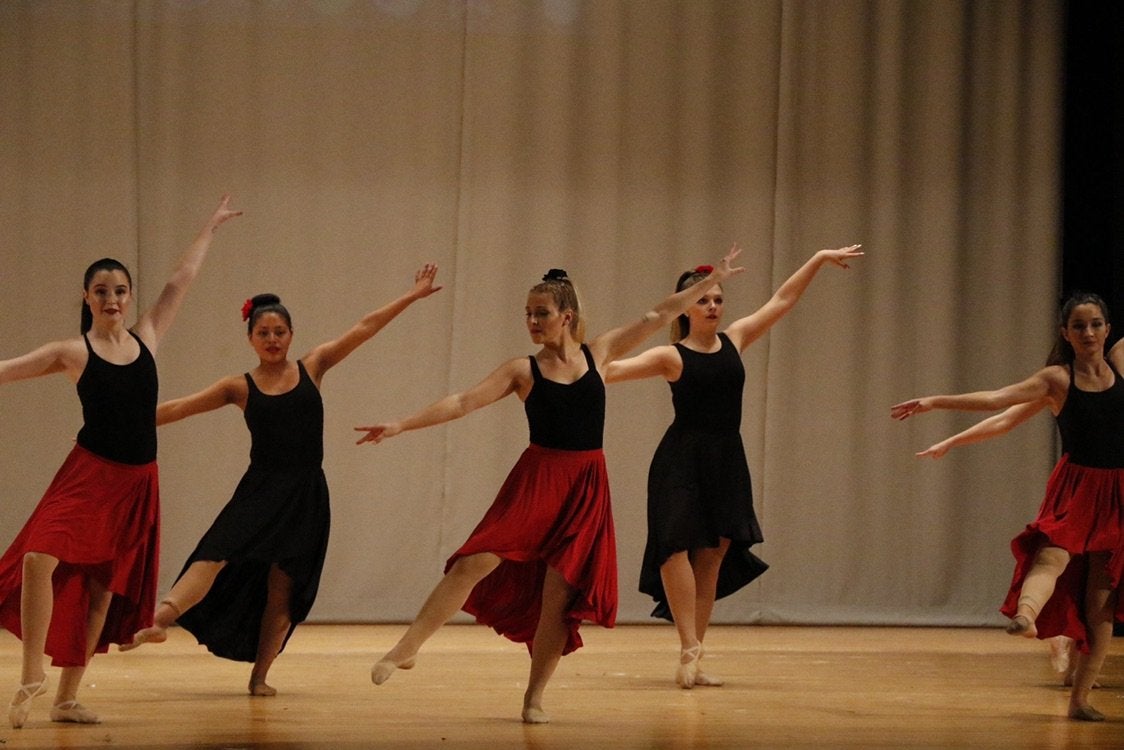 1970s and 1980s
During these decades, there was an emergence of films based on contemporary musical theatre. Musicals such as Cabaret (1972), The Wiz (1978), Grease (1978), A Chorus Line (1985), and Little Shop of Horrors (1986) were transformed from stage productions into films. While some of these films starred Broadway actresses (such as Liza Minnelli as Sally Bowles in Cabaret), many of them featured famous recording artists or TV actors (such as Olivia Newton-John as Sandy and John Travolta as Danny in Grease), a return to the 1960s in which famous Hollywood actresses were often cast over musical theatre actresses.
1990s
Although most of the musical movies released in the 1990s were animated Disney films, the few musical films that were made in the 90s were quite eclectic. One example is the 1990 musical film, Cry-Baby, starring Johnny Depp as the typical bad boy that the typical good girl falls in love with. Now a cult classic, Cry-Baby was Johnny Depp's musical debut, following the train of popular movie stars taking roles in musical films. Another musical movie that made its appearance in the 90s is Disney's Newsies (1992). While an incredibly popular film, especially among younger generations, the stage adaptation of Newsies starring Jeremy Jordan that opened on Broadway in 2012 and has since become a favorite among many in the musical theatre community includes many songs and characters that the movie does not.
2000s
The 2000s were the height of contemporary musical theatre films with movie adaptations of musicals such as Phantom of the Opera (2004), Rent (2005), Dreamgirls (2006), Hairspray (2007), and Mamma Mia (2008). With the exception of Rent, whose cast featured most of the original Broadway cast of the show, most of these other movies' casts are made up of musical artists or film actresses who can sing (with the exception of Pierce Brosnan in Mamma Mia, whose casting in a singing role honestly seems like a mistake). With such upbeat music, even with the cutting out and rearranging of songs, this era of musical theatre movies is probably my favorite.
2010s
Last but not least, the current era of musical theatre films include films such as Les Misérables (2012), Into the Woods (2014), and the series of Live! Musicals that have been released on TV. Les Mis had a mixed cast of both Broadway stars such as Aaron Tveit, emerging-onto-the-movie-scene actors such as Eddie Redmayne, and incredibly famous actors such as Hugh Jackman. Yet, Les Mis as well as Into the Woods made the mistake of casting actors just to have big names in the credits, not necessarily because they were correct for the role. An example of this is Russell Crowe as Javert in Les Mis, a role that requires someone with excellent vocal technique which Crowe does not possess. With the new trend of creating a Live! version of many stage productions, there has been a majorly increased presence of famous actors who can kind of sing rather than trained musical theatre performers. This would not be a problem if it were not for the high probability that more famous actors are being cast just to increase viewership rather than casting the people who most deserve the roles. This is most likely because, while the musical theatre community is large, it is not large enough to account for the viewership that networks need.
Personally, I think that the musical movies on the way such as Wicked in 2019 or Bye Bye Birdie: Live! coming this December would benefit from casting actors from the Broadway community rather than pop stars or movie actors who do not have musical theatre vocal training. Although it is a great opportunity for some of these singers and actors to get out of their comfort zones and expand their resumes, without any musical theatre experience, it is slightly upsetting to see already-famous actors be cast over people who have had the necessary training and deserve to have the spotlight for a moment in roles that they deserve. I am not opposed to musical movies being written that are not based on stage productions and have original concepts, such as La La Land (2016), but it is also interesting to see how movie directors interpret and alter the stage musicals that I love. I cannot wait to see what the future holds for musical movies, and it will be interesting to see if the noticeable trends evident in these movies throughout the decades continue.