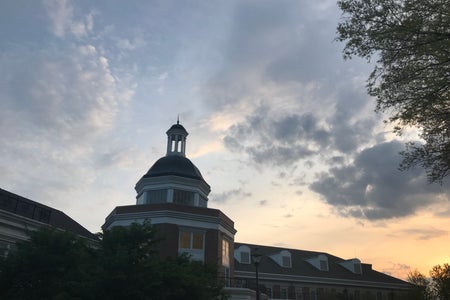 How COVID-19 Has Impacted How I Practice My Faith
Virtually every aspect of everyone's lives has been impacted to some extent by the COVID-19 pandemic. Schools have moved to remote learning, people are working from home (or in many cases have unfortunately found themselves out of work), businesses have closed, students are FaceTiming friends rather than meeting for coffee, and families are separated. However, one of the big areas of life and culture that hasn't been talked about as much is how religious people have had to adapt their faith practices. Virtually every religion emphasizes the importance of community, and gathering with people who share the same faith is an important aspect of many people's faith practice. 
I am Christian, and I just celebrated the major holiday of my faith, Easter, while in quarantine. Usually, my Easter involves going to a church and then having a big gathering with my family and close friends. Even when it's not a major holiday, gathering with other Christians is something that I do multiple times a week––whether in the form of Bible study, worship nights at my church, services on Sundays, or even just meeting with a friend over coffee with the purpose of discussing what's happening in our journey of faith.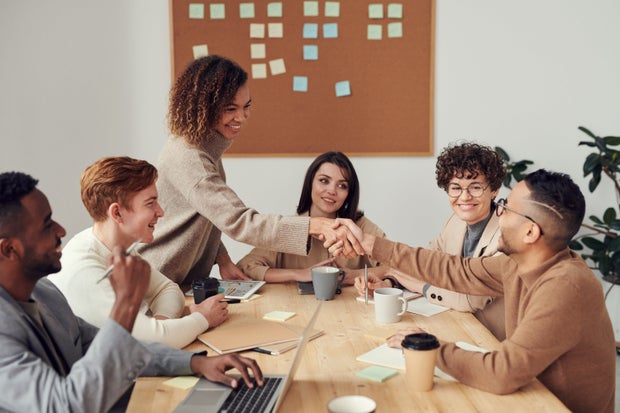 fauxels | Pexels I have felt deeply encouraged by how my own church and churches around the country have responded to meet the needs of people in their congregations and communities by organizing online services and various relief efforts for those impacted by the virus. However, at least for me, online gatherings just aren't the same. The quarantine has made me more aware of just how important the community aspect of my faith is to me. I have attended church regularly for practically my whole life; when there is a circumstance that prevents me from being able to go to church one week, I feel slightly off the rest of the week. 
However, even though going to church is a big part of my faith practice, and I notice the effects on my spirituality when I don't go, I am still susceptible to simply going through the motions. It can be easy for the routine of going to church to take away from the spiritual need of the community that it fulfills for me. In other words, even though I might be at church on a Sunday morning, I might not be completely invested. Yesterday, when having an Easter Zoom call with my Christian student group from college, the advisor of our group mentioned how thankful she was that all of us were intentionally choosing to still engage in fellowship with each other. COVID-19 has made me more intentional with how I engage with my religious community.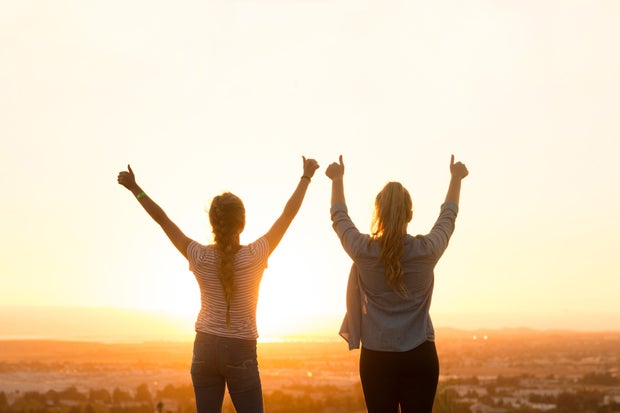 Photo by Jude Beck on Unsplash
It has also made me more intentional in how I practice my faith outside of my religious community. Even though I deeply miss the in-person gatherings at my church, I have come to deeply value how being in quarantine has given me the time to really dig into my personal faith practice. 
When I am at school, I try to set aside time in the morning the read my Bible and pray. However, the business of being a student is always a distraction that I have to fight, and it takes a toll on my spiritual health. Being home has given me a break from those distractions and a time to more deeply invest in my faith practice. While I still have a to-do list to accomplish every day, I don't have the built-in schedule of certain class times (I only have a weekly Google Meet for one of my classes). My school days are slower, and this has given me the ability to really reflect on the aspects of my faith that I hadn't been giving much attention to. At school, when my life was structured around class times, it was easy for my faith practice to sometimes become another thing on my to-do list as a student, but in the midst of quarantine when having a routine can be hard, I have turned to my faith as a way to provide structure and stability during an uncertain time. 
Ultimately, my faith practice has given me a lot of peace during this time that is otherwise very stressful, chaotic, and uncertain. While aspects of my faith practice have suffered, others have grown. There has been a lot of talk on how to maintain both mental and physical health during this time, but it is important to remember that investing in one's spiritual health is also important, especially during times of crisis.