Even in a Pandemic, My College Campus Is Still Home
In the spring, when COVID was becoming more and more real, I was one of the few people still on Kenyon's campus. Because my parents live abroad, I didn't go home for spring break and so when the break originally just got extended, so did my stay. As things progressed, I kept requesting to stay longer and longer and ended up being in Ohio until June. Kenyon has felt like home since the first time I visited, but being here during a pandemic truly strengthened my love for this little village on a hill.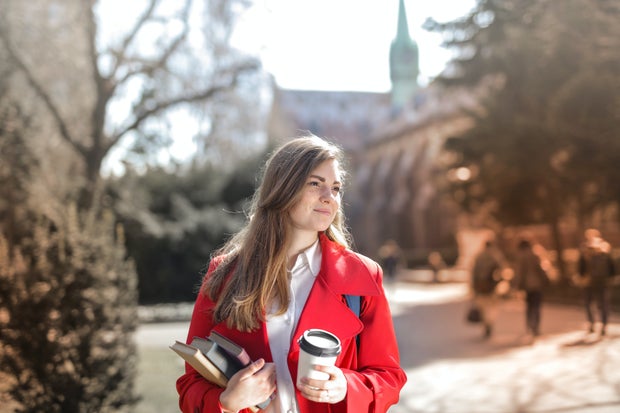 Photo by Andrea Piacquadio from Pexels
I moved a lot as a kid and the feeling of home has always been foreign to me. And while I've often said that Gambier and Kenyon are home to me, being here when the majority of students and faculty were far away was an entirely different experience. Kenyon was basically shut down and I was functioning almost entirely independently as the dining hall eventually closed and students on campus were required to cook for themselves. It was such a bizarre experience to be doing online school while still being on my college campus. Watching my peers in their childhood homes was an especially strange moment for me. I felt guilty for being on campus and also sad that I didn't have a home to go back to as easily as others could. Having to navigate a pandemic from your childhood home seems extremely challenging and I can't imagine the pain my peers went through being displaced so suddenly. While I wasn't in my childhood home navigating the beginning of the pandemic, I grew to feel more at home in Gambier than I had ever been. I drove around listening to music, took photos often, and just took the time to appreciate being in Ohio in such a strange time.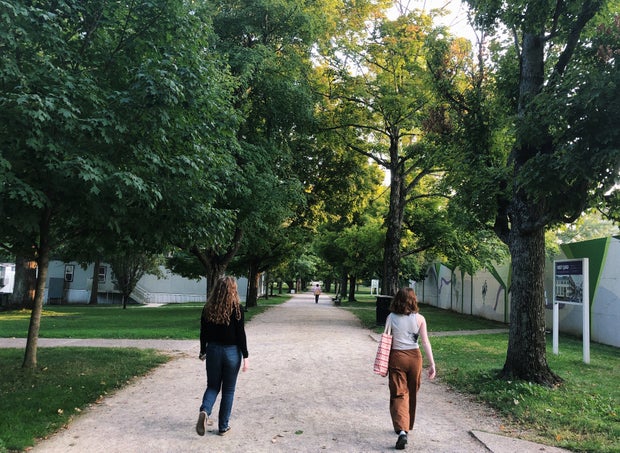 Original photo by Shea Humphries
Now, I am back on campus and am feeling similar guilt. Kenyon has a plan of de-densification this year to keep students safe, and this semester upperclassmen are remote, excluding some exceptions. I am an exception. Being surrounded by mostly underclassmen has been pretty strange and isolating in some ways. For the first time since I was a freshman, I don't recognize people in Peirce. There are more people on campus whom I don't know than those I do, and it is bizarre. While I know I am lucky to be here when so many of my upperclassmen peers wish they could be, I've been struggling a lot as a senior on campus right now. People constantly ask me why I'm on campus and it's just weird feeling like I have to justify why I'm here, or explain the complications of my home life to people I don't know very well. And despite how hard and weird these last few months have been, Gambier still feels like home, and I am truly grateful for the community that this campus fosters even beyond the student body. When I was a child I wanted more than anything to have a consistent home, and I'm really grateful that I've found that at Kenyon and in Gambier.