Healing Herbs and Spices to Boost Your Health
Herbs and spices can do a lot for us. The easiest way to take your meals, snacks and even drinks from dull to delicious is by sprinkling in a few herbs or spices, but did you know many of them are full of health benefits?
Herbs and spices have been used since ancient times to treat and prevent all kinds of ailments, dating back as early as Ancient Egypt, where laborers building the Great Pyramids turned to onion and garlic as a means to promote general health. Ancient Greek philosopher Hippocrates (460-377 BC), used and recorded 400 herbal remedies. Of course, some herbal remedies worked better than others. Ancient Greeks wore crowns of parsley to prevent themselves from becoming drunk at feasts, you can imagine how well that worked (or didn't). While some of these remedies seem ridiculous and even laughable to us today, many are actually still in use and regarded as useful remedies, some even proven by science.
Perhaps the spice with the most hyped health benefits is turmeric, and with its vibrant golden color and many healing properties, it's easy to see why. The spice is known for its antiviral and antibacterial properties, as well as its ability to regulate insulin levels and decrease inflammation.
Turmeric has a warm, bitter taste but is surprisingly versatile. Try it in oatmeal, eggs, curry dishes, and salad dressings. Another popular way to get in your daily dose of turmeric is in a latte. Try blending your preferred milk with turmeric spice, cinnamon, honey and a dash of black pepper (which helps the body absorb turmeric).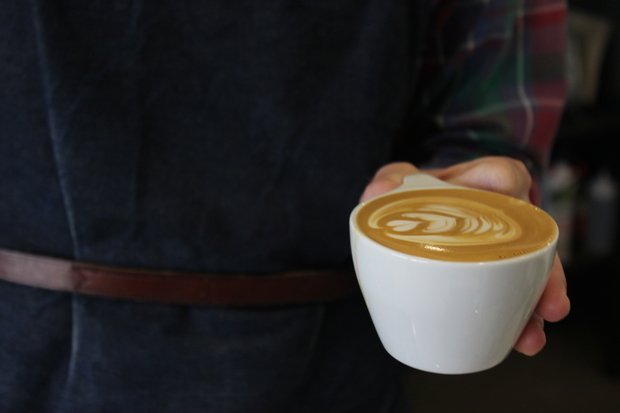 Kelsey Emery / Spoon Cinnamon is also a nutritional powerhouse. Not only is it rich in antioxidants but it also can stabilize blood sugar levels (which helps to manage cravings!), making it a great addition to any diet. While cinnamon is commonly paired with sweeter foods like apples, baked good and coffee, its ability to take a savory dish to the next level cannot be ignored. Try a Greek-style seasoning blend of cinnamon, dill, garlic and nutmeg on roasted vegetables or tossed in salad. Artichoke and zucchini are especially delicious with this blend.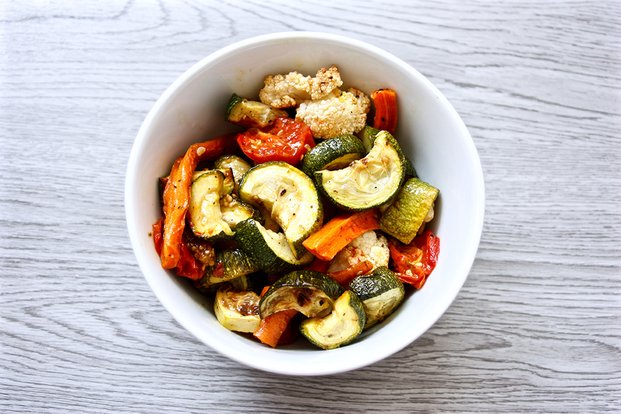 Christin Urso / Spoon By the way - these Greek-style herbs and spices all boast medicinal properties. Particularly dill, which provides calcium and Vitamin C (hello glowing skin!) and is thought to help prevent heart disease and certain cancers.
Yet another healing spice is Ginger. Ginger is anti-inflammatory, can help to settle an upset stomach and, like dill, may prevent heart disease and certain cancers. Another major benefit of ginger? Many say it relieves period cramps! The easiest way to consume ginger is tea, but it makes for a great compliment to many foods, particularly Asian inspired dishes. Try adding ginger to your next stirfry, soup or even baked good - it pairs well with pumpkin and cinnamon, yum!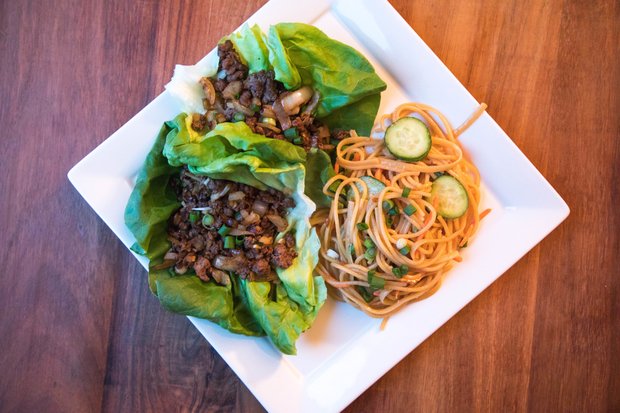 Alex Frank / Spoon
Herbs and spices can do a lot for us, and make everything much tastier, so why not incorporate more into your diet?