In a big city like London, there are a lot of opportunities to nourish yourself culturally, as well as intellectually, and this exhibition is an effective way to get to know more things about women's right and women's history. 'Unfinished business' is located at the British Library in London until the 21st of February 2021. It has been designed by Plaid and Lombaert Studio to take visitors on a journey of activism and to show the inequalities through time, beginning with feminists of 1700s, to the campaigners of today. 
This exhibition contains a lot of interesting facts about women's history on important dates to remember. It is split into three different parts which are: body, mind and voice. In those parts, you will find portraits of women who have really marked history, as well as touching and striking testimonies. These include Marie Stopes, who opened the first birth control clinics in the UK in 1921 or Margaret Bondfield, the first female cabinet minister and the first woman to be a privy counsellor in the UK, Sylvia Pankhurst who wrote a poem on toilet paper during her time in prison, the suffragettes that fought for the right to vote and Malala Yousafzai, an activist for female education and the youngest Nobel laureate.
Facts I learned at the exhibition: 
Female professors in higher education: 14205 males professors, 4770 female professors and only 25 black female professors during the academic year 2016/17 
And those were only some of the facts that are shown during the exhibition…  
It is really interesting to explore women's history and understand how different movements through time influenced society. Furthermore, this exhibition sheds light on an important fact, as Margot Lombaert, founder of the studio, said "There has never been one united movement, but rather lots of little ones that learn from each other." 
As we just learned about the UK lockdown, there is also a way to enjoy this exhibition without moving from your couch! On the British Library website, you can find podcasts series', a web space and digital event season that give voice to the stories which could not fit in the physical exhibition.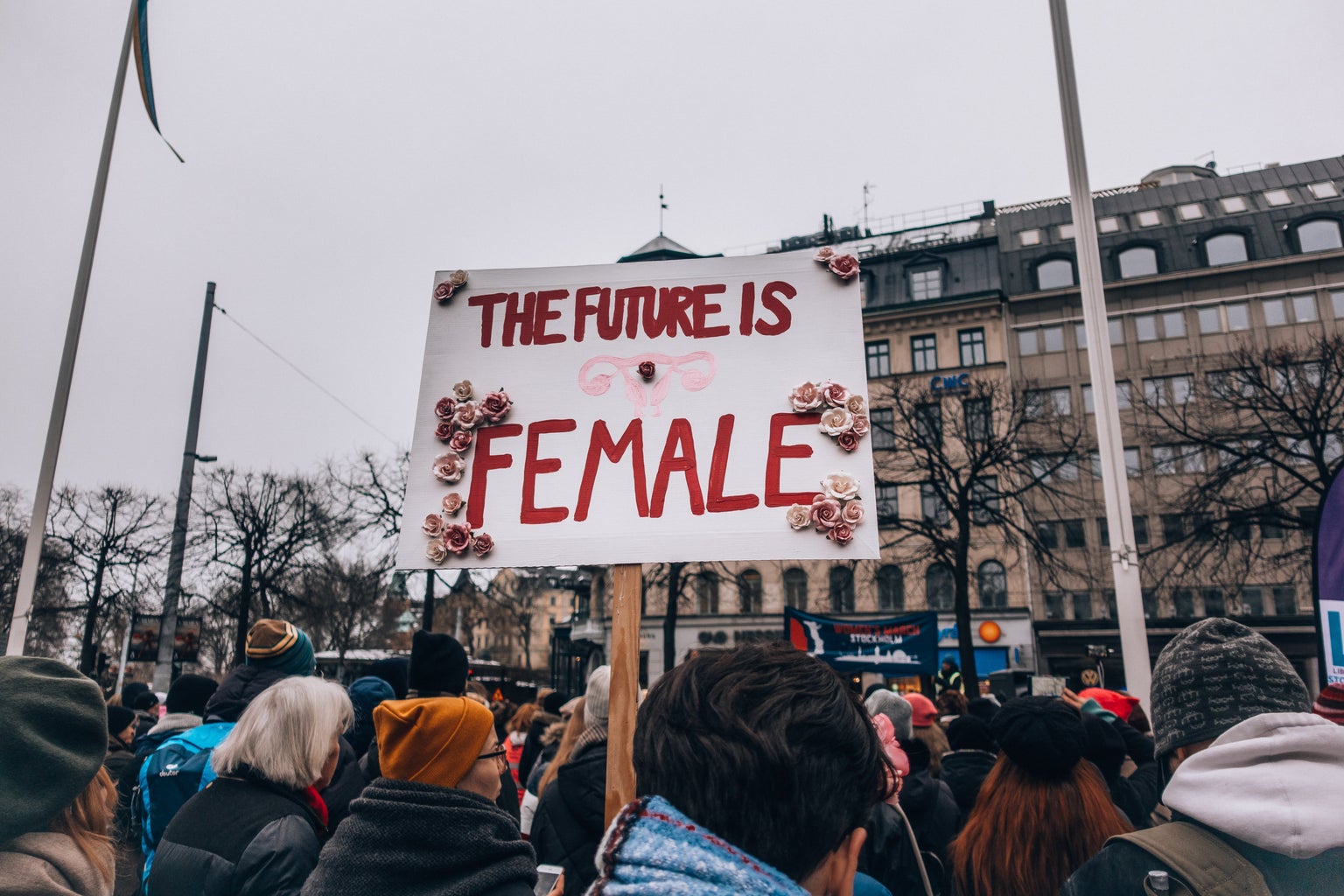 As students, it is only £7.50 and the full price is £15. I recommend this exhibition as it will help you understand the world and inequalities that women still face. It sheds a light on the importance of equality and justice. 
Links: 
https://www.bl.uk/events/unfinished-business – here is the link to find all the information you need about the exhibition and to book!