Self-care is so much more than just face masks and Netflix nights. It's about taking care of yourself in all aspects of your life; your happiness being the number one priority. Self-care is multi-faceted, it's physical, mental and emotional. Summer is the perfect time to focus on yourself. Go back to school feeling your best, confident self. Invest in yourself this summer and put you first!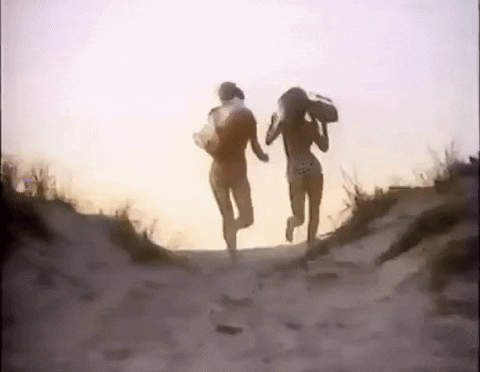 Find a way to be active (that you'll keep up with)
We all know it's important to be active, but especially during the Summer, there are so many more options of ways to be active! The beautiful weather is the perfect motivator to get outside and be active! Take walks or jogs around your neighborhood, go swimming, biking or even find a new workout class you're excited about. Something about the summertime just makes you want to be active and keep up with it. Do it for the right reasons- to feel good, healthy and confident! There's a direct correlation, and there's no way you'll regret it!  
Pamper yourself regularly
Don't restrict yourself to just a face mask (certainly do that!) but treat yourself in general. Get your nails done, get a facial, a massage, an iced coffee, lay outside and read a book or listen to a podcast, or just go for a drive and blast your favorite music. Pampering yourself can come in many different forms. Do whatever feels pampering to you and do it regularly. You deserve it and it's important to keep yourself sane, happy and motivated.
Fuel your body with healthy foods
Kind of cliché, I know, but it really will change your mood and outlook. What we put into our body's affects everything- our gut, our mind, etc. Take advantage of all the delicious fruits in season, find some refreshing healthy new recipes and have fun with it! You will feel amazing because you know you're fueling your body with healthy foods that benefit you.
Keep up with hobbies that make you happy
I talk about happiness a lot because I truly believe it's the most important thing in life. It's all that matters at the end of the day, it's what makes life worth living, and it's not tangible. Therefore, it can't be taken away and we can control it. Find hobbies that you can't live without, that fuel your passion and excite you! With all the extra free time we have during the Summer, don't skip out on your hobbies.  
Take advantage of spontaneous opportunities
If your friend asks you to lunch, wants to go to the beach, heard about a cheap concert nearby, invites you out on their boat…GO!! If you have the time and the means don't think twice. Summer is the time to make memories and to be spontaneous. It's not the time to sit back and have regrets over things you didn't do. I promise you, at the end of the day, you'll feel happy, satisfied and proud that you were spontaneous. It breeds some of the most fun and beautiful memories.