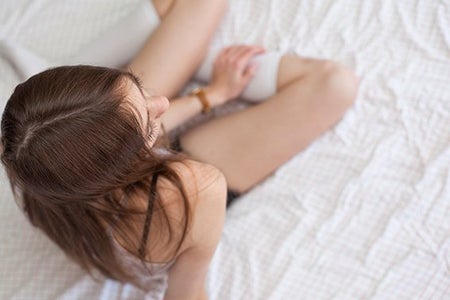 Kristen Bryant / Her Campus
I like to think that I'm a good listener. I always saw myself in a "helping" profession, like a counselor or a social worker. I liked helping people. I felt like it was what I was meant to do. 
But to be perfectly honest, I'm not very good at accepting help myself. I like to do things for myself. Call it self-efficacy or call me stubborn. Maybe it's a combination of both, but I was convinced that whatever was happening, whatever was going on in my life, I could handle on my own. 
After about a three-year period, I finally admitted to myself that I was not capable of handling it on my own and I talked to my parents about seeing a therapist. 
I had been to therapists before, but I never stuck with one for very long. It would always start the same: I would start going to the sessions ready to take charge of my life and my well-being before losing momentum. Or I just never felt comfortable enough to want to open up and talk about anything. Either way, I ghosted a lot. 
My Dad told me about a woman he had met when he was a pharmacist. She was an LPC in Latrobe. He told me I should give her a call, so I did. 
I wasn't sure what I was expecting, but I spent the next year learning a lot about myself. 
In our last session, she told me that I didn't need her anymore. I didn't expect that either, but I was proud.
I had made so much progress in the past twelve months. I feel shiny and new. I'm not perfectly happy, but I am relatively happy and confident in myself and my ability to create a more balanced and peaceful life for myself. 
Most importantly, I know that it's okay to not be okay sometimes, and it's okay to get help if you need it.