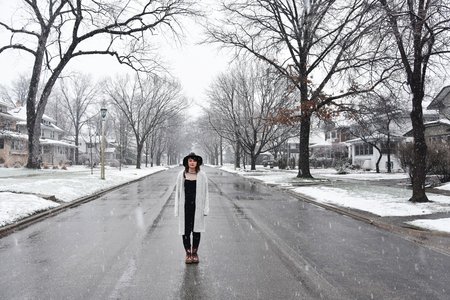 Anna Thetard / Her Campus
So, I had my first college winter break, ever. All throughout my high school winter breaks, I remember thinking about how excited I was for an entire month off school when I got to college. Now, sitting here as a second-semester freshman, let me just say, it was not at all what I expected. 
Okay, don't get me wrong, in the beginning, it was euphoric. Emerging from a stressful, sleep-deprived, soul-sucking finals week, having ultimately nothing to do was such a relief. I got to see my friends who I haven't seen since the summer, spend time with the fam, sleep in until whenever I wanted, and just relax. And that was great.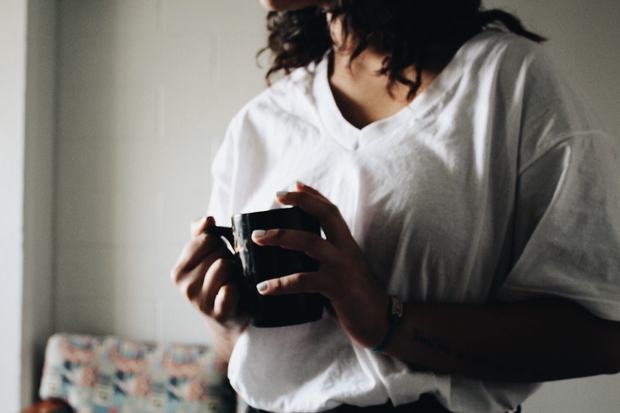 For the first couple of weeks.
Christmas and New Year's came and went rather quickly, and then my winter break somehow came to a sudden halt.
I was bored as shit.
Both my younger sisters went back to school, my parents had work, and I was at home with my dog. This feeling of complete uselessness was something both unfamiliar and unsettling to me. I personally thrive when my days are packed to the brim with activities and events. But back in my small town in New Jersey, my days were slow-paced and lackluster.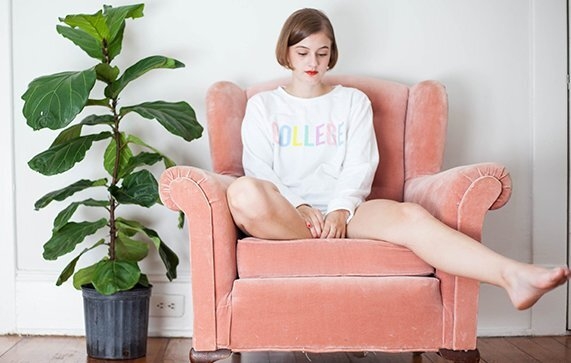 Also, I haven't gotten my license yet. Oops. But honestly, it never really crossed my mind until winter break. That's when it really hit me. I literally could not go anywhere. I was stuck in my house, and unless one of my friends offered to drive, I was stagnant.
And then, on the rare occasion where I did go out or got invited somewhere, I realized I had to notify my parents that I was heading out. A couple of my friends texted me out of the blue, saying they were outside in the car and that I should come out to go somewhere. I quickly threw on a jacket and grabbed my phone and keys to leave, and as I was making my way towards the door, my mom, stationed on the living room couch, said, "Hey! Where are you going?"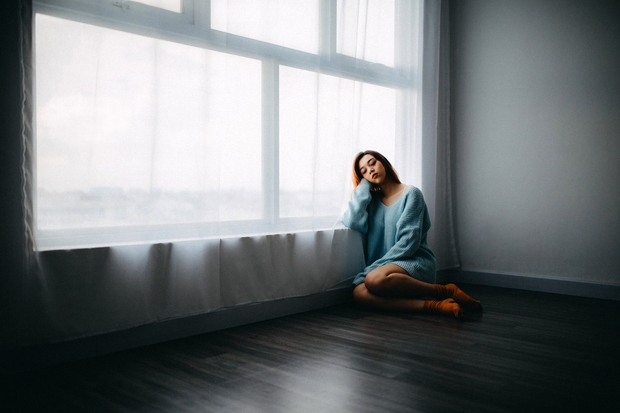 My hand poised above the doorknob, I responded, "Out!" That did not satisfy my mother. "With who? What time will you be back? Who's driving you?" It was as if I hadn't been away from home for the past few months, doing my own thing whenever and wherever I wanted. I answered the questions and quickly left my home.
Let me tell you, that was a weird feeling. It's like you're essentially an adult but simultaneously treated like a kid. When I am at college, I pretty much do whatever I want. My parents check up on me sometimes, maybe once or twice a week at most, but it's always generic and never about the details. Now that I was home, they asked for the details. I mean yeah, I understand. I am in their house, it's respectful to let them know when I'll be coming and going. I have no other way to describe it other than just plain weird.
This winter break was without a doubt MUCH needed, but I am happy to back here at Ithaca College for another semester!