Trendiest Coffee Shops Around Champaign You Must Try
There's nothing better than that first sip feeling of a fresh caffeinated coffee, especially when you need a boost. Whether you're just craving something to help you start your day, give you what you need to get through your studying, or a boost of energy to enjoy your time on campus, treat yourself to a fresh brew. If you're bored of Starbucks and Dunkin, check out these trendy coffee shops below, all with their own unique atmosphere that you're sure to love!
Brew Lab
My personal favorite coffee shop on campus is Brew Lab. Tucked away in a cute brick building, the shop is the cutest little study spot. They serve all espresso drinks, and if you're dining in, the coffee comes in cute little cups. There are plenty of places to sit, with cozy lounge chairs, tables with outlets, and cute murals lining the walls. Or if you want to enjoy some fresh air, Brew Lab also offers outdoor seating with tables covered by umbrellas! With spring season in full bloom, they even are selling adorable plants that would be perfect to spruce up your dorm or apartment!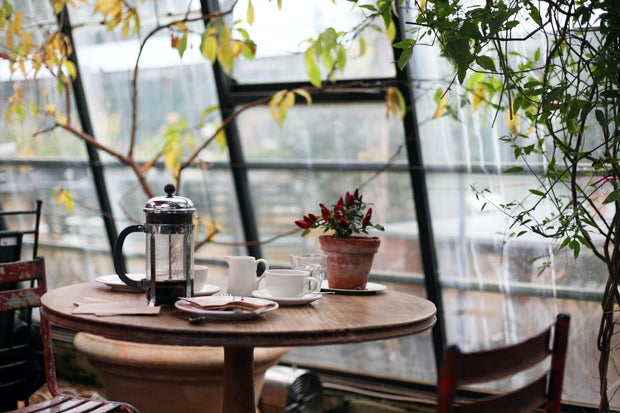 Photo by Kris Atomic from Unsplash
Bearology
Craving something sweet? Bearology has coffee and sweet drinks that are totally Instagram worthy. Something different than a traditional espresso is their Vietnamese coffee and their signature teas. If you want something super fun, try their shimmering teas or lemonades, which actually look like edible glitter in a bottle! Everything about the atmosphere is so cute, and the only other state that offers Bearology is California. So don't miss your chance and check it out in Champaign!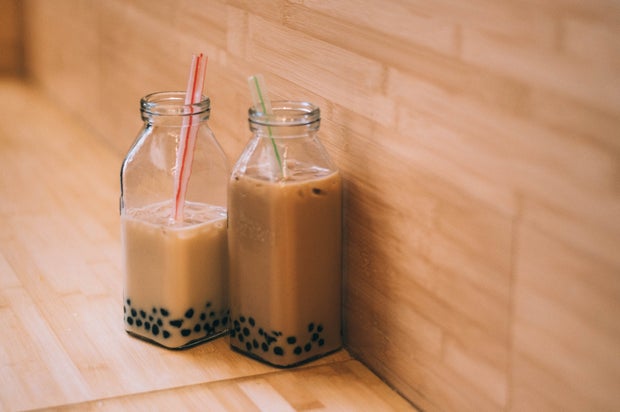 Photo by Rosalind Chang from Unsplash
Caffe Paradiso
Another cute study spot on campus with great Coffee is Caffe Paradiso in Urbana. This Italian cafe offers coffee, build-your-own paninis and locally made pastries. With booths, window seats, and tables, it's the ideal place to get your study session in or meet up with friends. Plus, it has outdoor seating as well as indoor. (Fun Fact- Barack Obama visited this cafe when he came to campus!)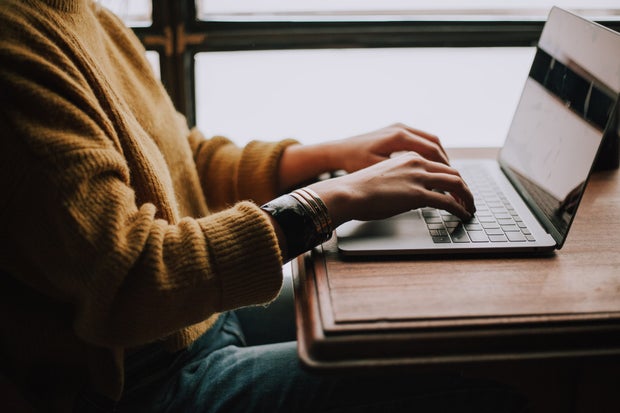 Photo by Christin Hume from Unsplash
Whisk Coffee and Wine Bar
Have a car? If you're looking for somewhere to go on a drive with the windows down and music up, head out to Whisk Coffee and Wine Bar. It's about a twenty minute drive from campus, but the perfect place to escape the busy buzz of campus for a bit. The coffee is amazing, and they offer healthy food like avocado toast, mediterranean salads, veggie hummus wraps, charcuterie boards and more! Plus, if you're in the mood for some shopping, there is a clothing boutique attached with the cutest clothes! Indoor dining is allowed along with tables for studying. Head over and try the cinnamon oat latte, it won't disappoint!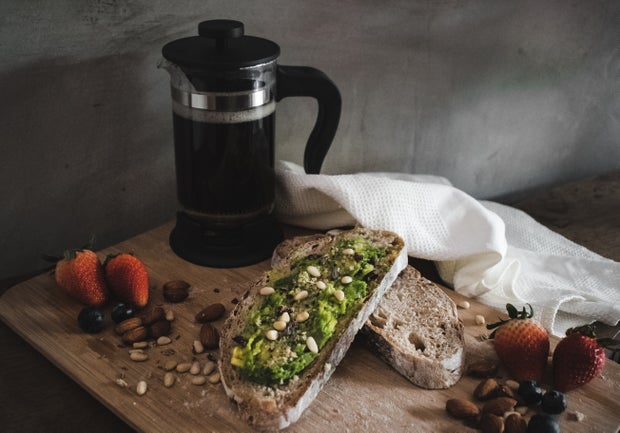 Photo by Mathilda Khoo from Unsplash Any of these coffee shops are the perfect place to sip on your favorite drink of choice. Nothing is better than a delicious coffee in an appealing atmosphere. A refreshing walk or drive to a coffee shop is sure to brighten your day. Most of these are walking distance or on campus, so take advantage of it! Treat yourself and grab a fresh brew!