Tips For Being A Dominant Woman On Valentines Day
Valentine's Day: The most dreaded day for single women. This day typically consists of seeing Instagram stories from girlfriends to their boyfriends, excessive PDA on campus and sappy packages from parents with chocolate and stuffed animals. However, the best part of Valentine's Day is spending time with your girlfriends that are the truest and realest Valentine's anyone can have.
Yes, Valentine's Day is known as the "day of love", but who's to say that love can't be spent with friends while doing silly and outrageous things? There's no better happiness than that! Here are some tips on how you can spend Valentine's Day with friends and not pout about the fact that you're single.
1. Watch A Rom-Com
Romantic comedies can be the funniest and most entertaining films to watch, especially on a day such as this. Some of my personal favorites include "Love, Simon", "Bridesmaids", "Love Actually", "10 Things I Hate About You", and new release on Netflix, "To All The Boys, P.S. I Still Love You". I mean, who doesn't want to see hot guys flaunting over girls in a comedic and romantic way? Noah Centenio, come on, how could you not want to watch that!
2. Go Out For A Nice Dinner
The Champaign-Urbana area has many restaurants that are fantastic to spend time with friends! Take a trip to Dos Reales for a fun-filled Mexican meal with friends (and drinks if you're of age), Miga for a nicer meal (if you're feeling fancy), Sakanya to cure all of the sushi cravings, or better yet, order an entire Papa Del's dinner and stay in! Wherever you go, taking the time out of your day to have a nice meal with friends is a win!
3. Eat Sweets (A Lot Of Them)
Surprisingly, there are many dessert locations on or near campus. There's Cold Stone Creamery on Green Street, Smallcakes Cupcakery and Creamery off-campus, a classic order of Insomnia Cookies, or even opting for the never-failing pint of ice cream that's stashed in your fridge (or 3, in my case).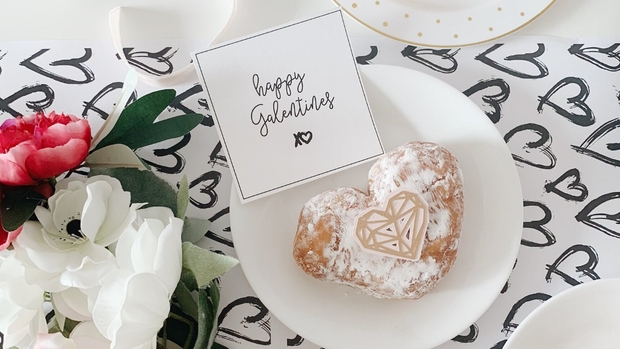 4. Game Night
Playing games to make each other laugh and smile shows the most love and compassion possible. Possible game options include "For the Girls" (my personal favorite), a classic "Cards Against Humanity", or if you don't have access to physical games, downloading an app like "Heads Up" or "Would You Rather?" are great options too. These all can serve as a fun way to spend time together, especially for a lower cost, on Valentine's Day!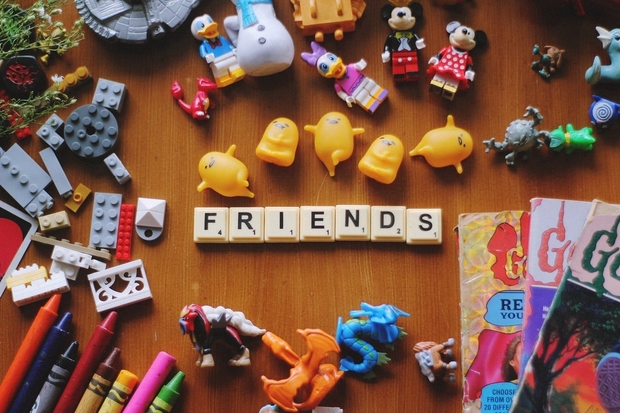 In the long run, however you choose to spend Valentine's Day, I urge you to not feel down upon yourself if you're not spending it with a significant other. Spending meaningful time with friends is the most special way to show love. Support those who support you, and cherish the time you have together!