Halloween TV Episodes You Can't Miss
Even though there's still a pandemic going on, it doesn't mean that you can't get in the spooky spirit! Staying in and binging Halloween episodes from all your favorite shows is the perfect way to spend this scary night, especially if you're not too fond of horror movies. Just don't forget to grab some snacks and blankets before you get all cozy!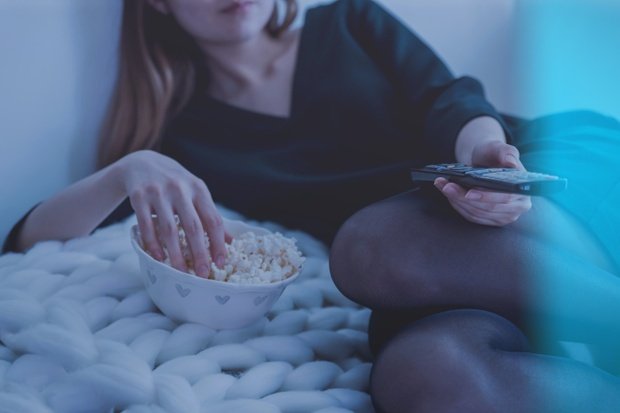 Photo by JESHOOTS.com from Pexels
1. Gossip Girl - Season 3, Episode 7 (How to Succeed in Bassness)
If you want to get a feel for Halloween in NYC, this Gossip Girl episode will hit the spot. It starts with Rufus carving pumpkins and eventually leads to a roaring 20s themed party at the grand opening of Chuck's nightclub for his new hotel. Blair goes all out dressed as a flapper and of course there's plenty of drama like in every Gossip Girl episode!
2. Friends - Season 8, Episode 6 (The One With the Halloween Party)
Monica and Chandler throw a costume party where Phoebe meets her twin Ursula's fiancé. Meanwhile, Rachel is busy handing out candy, and eventually money, to the trick-or-treaters to try to prove to herself that she is good with little kids. There's also an entertaining arm-wrestling match between Ross and Chandler accompanied by Joey trash-talking. If anything, you won't want to miss seeing Chandler in a pink bunny costume!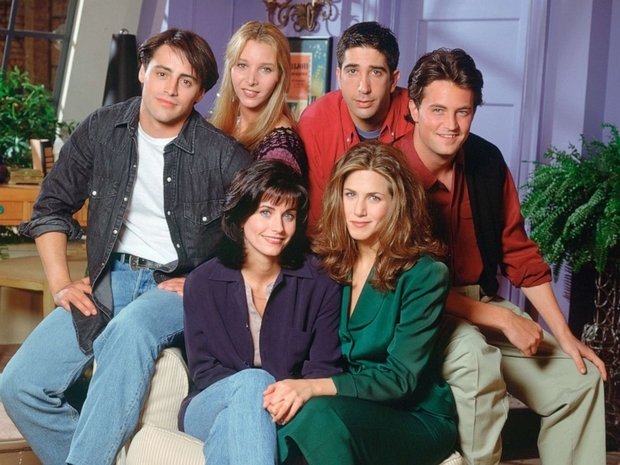 NBC
3. That 70s Show - Season 3, Episode 4 (Too Old to Trick or Treat, Too Young to Die)
In this episode, Fez is dressed in black lingerie as his costume only to be made fun of and get chased up onto the roof by Eric. On the other hand, Kitty and Laurie are preoccupied feeding the neighbor's birds, reminiscent of Alfred Hitchcock's The Birds, and both leave traumatized. If that isn't Halloween enough for you, Hyde and Fez spend all night trying to solve Midge's mysterious disappearance. 
4. New Girl - Season 2, Episode 6 (Halloween)
In this episode, all the roommates are dealing with commitment issues. Jess is trying to decide if she's actually developing real feelings for her casual hookup, Dr. Sam, while Nick is reunited with an old college ex, Amelia. Winston, however, realizes that it's probably best to end things with Shelby and Schmidt is trying to cope with the fact that Cece is now taken. Naturally, this is all taking place at the haunted house Jess works at.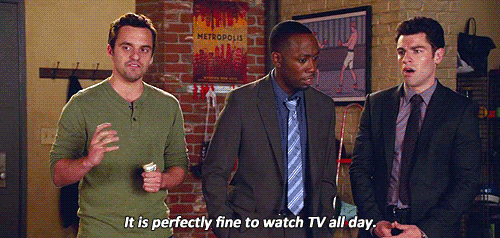 Giphy / Fox
5. Stranger Things - Season 2, Episode 2 (Trick or Treat, Freak)
It's 1984 in Hawkins and the boys dress up as the Ghostbusters to go trick-or-treating. Everyone is on edge for various reasons. Mike is thinking about whether Eleven made it out of the Upside Down, Nancy gets drunk at a Halloween party resulting in a fight with Steve and Will is having episodes where he sees himself in the Upside Down. It's all the spooky vibes you could ever want wrapped up in one episode!
I hope all these episodes get you as excited for Halloween as I am. Happy binging!