Autumn Food Delicacies from Around the Globe
The signs of autumn are upon us! The weather is getting cooler, the trees are turning brighter colors and the days are getting shorter. I've gone to apple orchards and pumpkin patches this season and have had my fair share of apple cider donuts and pumpkin spice flavored items, but I'm getting bored of the typical American fall staples. If you're someone who doesn't usually like to step out of your comfort zone when it comes to food, now is the time to try something new! I love trying new foods and what better way to do that than trying fall food delicacies from different cultures around the world. Here are some mouth watering options:
1.  Japanese Matsutake Mushrooms
In Japan, the Matsutake mushroom is a highly sought out delicacy during the fall season. Predominantly used in rice and soup dishes, the aroma and flavor of this mushroom makes for a tasty, unique flavor. Matsutake Chawanmushi is a popular savory egg custard appetizer that will be sure to get your taste buds' attention.
2. West African Peanut Stew
This dish is a flavorful, rich and creamy tomato-peanut based stew with delicious spices. There are many variations of it and it can be made as a soup as well. It also can easily be vegan or vegetarian depending on your preference. Yum!
3. Apfelpfannkuchen
If you're a fan of both breakfast and apples, this one's for you! Apfelpfannkuchen are German apple pancakes that are usually served as one whole pancake with caramelized apples, cinnamon and sugar. On a chilly autumn morning, one bite will surely warm you up!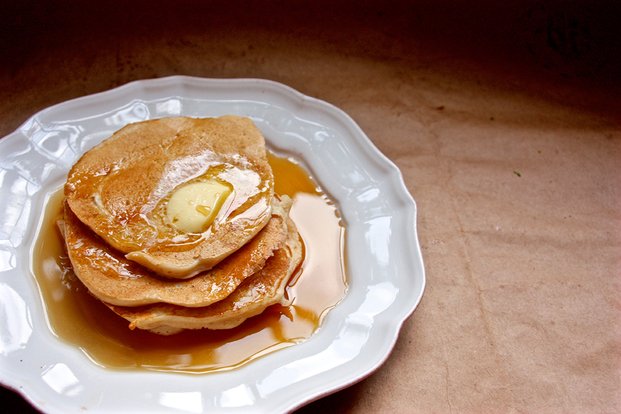 Christin Urso / Spoon
4. Cuban Chicken Fricassee
Calling all chicken lovers! Cuban chicken fricassee is a delectable dish that consists of tender, slowly simmered chicken and potatoes soaked in a tomato-rice sauce. This meal will bring all the comfort needed- no blankets necessary. 
5. Stuffed Cabbage Leaves 
Stuffed cabbage leaves is a Middle Eastern dish, but specifically in Egypt it's called "Mahshy Kromb." This sapid vegetarian meal consists of blends of rice, herbs and tomatoes wrapped in a luscious cabbage leaf. This entree will leave you wanting a second serving, but that's okay because it's healthy! 
6. Risotto Alla Zucca
Classic risotto dishes are a go-to for me at Italian restaurants. Risotto alla zucca is a creamy squash risotto that uses seasonal Italian pumpkin. Italian pumpkins are sweeter than American pumpkins and the texture is slightly different as well. What a divine dish!
Now, I know a meal is not complete without some dessert so here are a few fall desserts from all over the globe:
1. Calabaza En Tacha
What better way to ring in fall than with pumpkin desserts? Calabaza en Tacha is candied pumpkin served with fruits or milk. This traditional Mexican dessert is cooked with brown sugar cane syrup and is commonly eaten on Dia De Los Muertos, or Day of the Dead.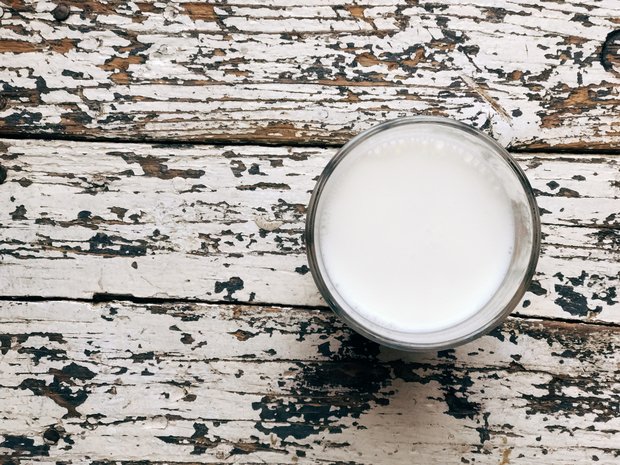 Alex Frank / Spoon
2. Asian Mooncakes
During the Mid-Autumn festival, which is widely celebrated by Asian countries, mooncakes are eaten to express love to relatives and friends. Mooncakes represent prosperity and reunion and originated as a Chinese bakery product but have become widespread across Asia. 
3. Saint's Bones
In Spain, Saint's Bones (Huesos de Santo) are eaten on November 1 as a part of All Saints Day. Despite the name, this heavenly treat is made with sugar, almonds, cream, an egg yolk paste and any type of filling that you desire. 
Cultures around the world have different ways of celebrating fall and the best exposure next to visiting that place is trying their traditional foods! I hope that you find these dishes appetizing and if you ever find yourself bored at home, try to make one of these delicious dishes. Happy cooking!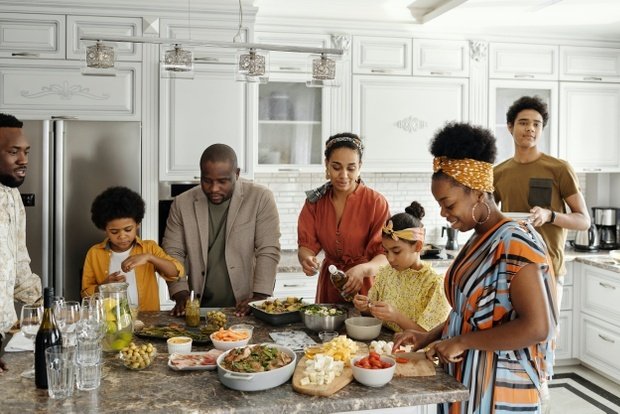 Photo by August de Richelieu from Pexels