"Skin" VS. "Drivers License": Gen Z's Newest Controversy
While there is an endless list of things being missed out on and disappointed by in this almost year-long pandemic, one positive note is the plethora of music being released by artists (because what else are they gonna do with all this free time?) Two somewhat newer and younger singer-songwriter actresses who have recently caught the attention of the younger generation, specifically because of the drama surrounding their latest songs, are Olivia Rodrigo and Sabrina Carpenter. 
Olivia Rodrigo, who is only 18 years old, broke groundbreaking records with her song, "Drivers License",  which was released on January 8th, 2021. The song was written in response to her break-up with 20-year-old Joshua Bassett, who co-starred with her in the Disney+ original series, High School Musical: The Musical, which is a spin-off to the popular early 2000's movie series, High School Musical. With almost no word put out about the song's release, it managed to make its way to No. 1 on the Hot 100 Billboard in less than a week. Beating records from well-known pop artists like Taylor Swift, Billie Eilish, and Ariana Grande, her song had over 76.1 million streams in the first week, became the No.1 song across 14 different countries, broke Spotify's record for most streams in one week, along with gaining huge publicity and being used in over 2 million videos on the popular app, TikTok.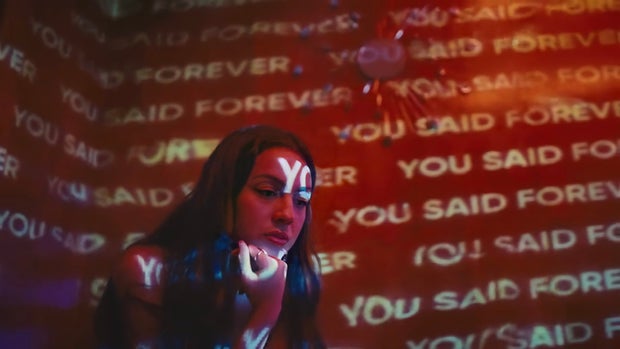 Geffen Records / UMG (on behalf of Olivia Rodrigo PS) / Youtube
So where does the controversy come in?
In the midst of Olivia's success, Sabrina Carpenter, a 21-year-old singer-songwriter actress, and Joshua Bassets' new girlfriend released her song "Skin" on January 22nd, 2021. These two songs have so many parallels, conflicting lyrics, and it was released so soon after "Drivers License" that people automatically assumed it had to be a diss track in response to Olivia's successful song. Need some further persuasion? Let's take a look at a few specific lyrics from both songs that got people buzzing:
Driver's License: "you're probably with that blonde girl" (Shocker: Sabrina has blonde hair). 
Skin: "Maybe you didn't mean it, maybe blonde was the only rhyme" (I'm gonna guess Olivia meant it, Sabrina).
Driver's License: "She's so much older than me, she's everything I'm insecure about" (Olivia is four years younger than Sabrina).
Skin: "Don't drive yourself insane, it won't always be this way" (Did Sabrina write some wordplay on Olivia singing about having her driver's license?)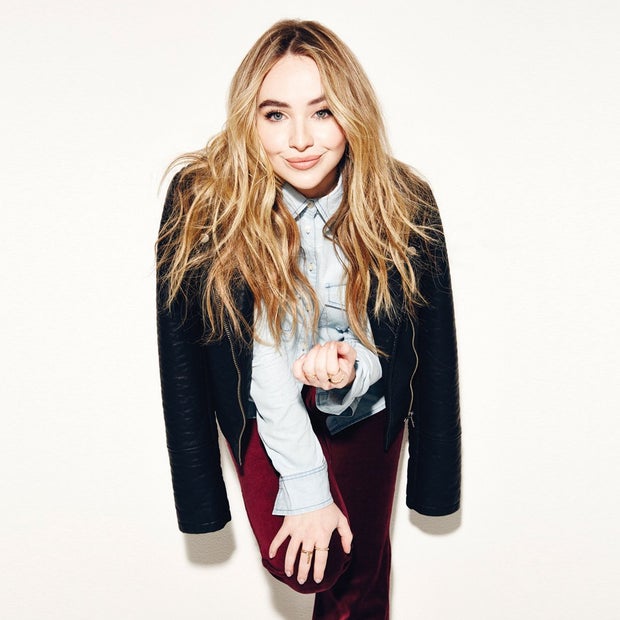 Many people were not impressed by Sabrina's song, to say the least, resulting in her getting tons of backlash for allegedly dissing Olivia and writing a song in response to say "Yeah I stole your man, and there is nothing you can do about it". Sabrina did make a statement on Instagram regarding the negative controversy surrounding her new song by saying she by no means wrote the song in response to Olivia, and the lyric similarities were purely a coincidence. 
"Skin" currently sits at 99 on the Top 100 Billboard, while "Drivers License" remains at number one. Both songs have a uniqueness to them that tugged on people's hearts, from "Drivers License'' relating to the feeling of loving someone who chose someone else over you, to "Skin" being about not letting what others say get to you. I think both girls are extremely talented for being so young. With all the drama sparked between the artists, the songs have both equally attracted a lot of attention from the public eye, and whether you choose to believe the drama behind the lyrics or not, I'll personally be jamming out to both.