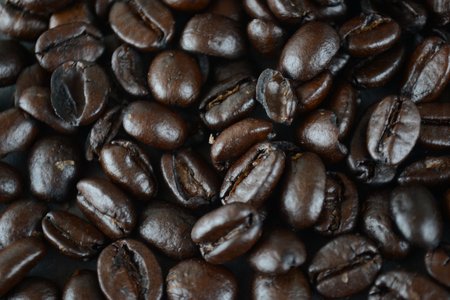 Rosie Moll: ISU's Skin Care Guru
Self-care practices (of any kind) are something that should NOT be taken for granted. Whether that's bubble baths every Sunday night, unplugging an hour before bed, or just getting enough sleep at night. For ISU Senior Rosie Moll, it's using her homemade coffee scrubs. 
Last January, Rosie started an Instagram page dedicated to selling her homemade coffee scrub and self-care advice. Her scrub has been a sensation at Illinois State University among students and fellow lovers of skin-care routines:
via @skincare.rose 
So… what exactly is Rosie's Coffee Scrub?
"Obviously coffee, natural oils, natural salts and sugars, and a little bit of honey. I usually just mix it all together with my hands - that sounds weird but it's a lot easier for me to tell when it's the right texture when I can actually feel it. Last year when I launched the product… I stole my mom's KitchenAid, I would literally make huge quantities in my kitchen - my roommates probably hated me for awhile but they loved it too!"
How did you find out what's good for your skin?
"It's a lot of research from health websites like Women's Health. It's not really glamour magazines, everything I find on websites like Mairy Claire or Vogue are advertisements for products all over $40. I want to give cheaper alternatives for college women - because we can't afford a product that's $40 and will last us less than a month."
What advice do you have for other college women looking to start their own business?"
"Don't be afraid to just go for it! I think as long as you have a strong support team and you believe in your product, your service or whatever you want to do - don't be afraid to go ahead and do it. If you have the time in college and can find the balance - go ahead and do it!"
via @skincare.rose 
Skin Care Routines Rosie Swears By:
"Wash off your face no matter how long your night was!"​​
Girls; let's face it - all of us have been in that situation where we get home after a long night on the town and are "just too tired" to take off our makeup. Well… Cut it out! Washing your face before bed removes all of the makeup, oil, dirt, and other debris​ that get stuck in your pores throughout the day - you need to cleanse your face every night or else it will lead to fine lines and wrinkles for you in the future!
​​Absolutely NO makeup wipes!
"They are so bad for you! They dry out your skin and don't even get everything off. Use micellar water or a non-oil based make-up remover instead - they're super cheap!"​
Recommendations:  "Walmart Equate Brand Apricot Scrub is like my favorite and it's less than $2, it's like a knock off from St Ives - but I think it works better than St. Ives! Also any Neutrogena brand products work great and are good for sensitive skin!" 
Prioritize yourself!
Get your sleep! - "the less sleep you have, the more likely you are to break out." 

Eat healthy! - "I know it's not always easy for college girls to eat their healthiest since you'll be around fast food and dining halls all the time - but just try to nourish yourself to the best of your ability and get as much sleep as you can!"

Yes, drink MORE Water! - "you should know by now that this one is true! Hydrate yourself and it will hydrate your skin!"
You can buy Rosie's coffee scrubs by DMing her on her Instagram page! Each 4 oz. jar is only $6 and right now you can get 2 for $10! Stay tuned to Her Campus ISU and Rosie's Skin Care pages for details on a big giveaway, HCXO.