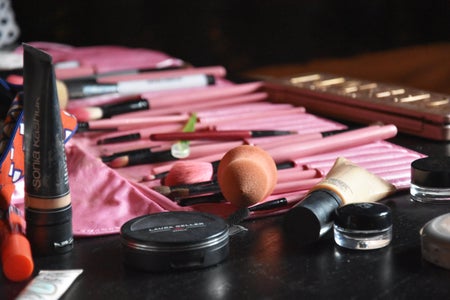 Anna Thetard / Her Campus
Makeup Mystery Boxes
Personally, I LOVE makeup subscription boxes. It feels like the holidays every month when I get to open up that box and be surprised at which makeup materials I received. There are so many different subscriptions to choose from, so I will tell you about some of the most popular ones!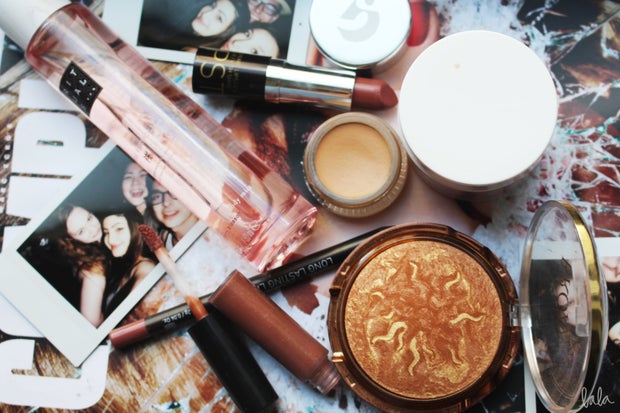 Alanna Martine Kilkeary / Her Campus
BoxyCharm costs $25 a month, and includes 5 full sized items! I just recently switched over to this choice, and am excited to see what I get this month. This box values for up to 300 buckaroos! Another plus to this box is that you get a free eyeshadow palette or skincare item when you first sign up, I don't know about you but I love free things. One last thing that I particularly loved about Boxycharm is that they have a survey when you first sign up just like other subscription boxes, however this one is so much more personalizable! They ask what type of foundation you use (Matte, Dewy, Full coverage), you are asked to number different makeup tools in the order that you use the most, and they even ask what shades of makeup you like the best for eyeliner, eyeshadow, and blush! I have not found any downsides at all so far!
I have been an on and off subscriber to Ipsy for about 4 years now. I really liked this bag because I discovered so many products that I never even knew existed. Ipsy costs $12 a month for 5 mini sized items, which value up to $60. Ipsy has a shorter survey to personalize your bag a little more and is a great way to test out products and test your interest in makeup boxes. . Some downfalls of Ipsy are that you do not always get a major brand in every bag, and the items are miniature. However, you are getting to try new items you probably would have never discovered before. Another upside to the Ipsy bag is that it comes with a cool makeup bag every month that usually goes along with the theme of that month's holidays. Overall, Ipsy is a good bang for your buck. This box also allows you to upgrade this box to a $25 deluxe box for full sized items!
Allure is a makeup subscription that costs $15 a month with a value of $97. A positive of this box is that if you sign up and want the box in the month you signed up, you can see exactly what will be in your box before you get it! In this box you get at least 2 full sized items, and the rest "tester" size. You also get a mini-mag with tips shortcuts, step by steps, and exclusive offers. On top of all that, you get a free gift when you sign up! Downfalls to this box is that there is no surprise, and the main quiz that they advertise is about skin care- so if you are not super into skincare, this might not be the box for you!
Glossy box is 5 items for $21! This is one of the more expensive boxes, however, it does have a lot more known and prestigious brands. An awesome opportunity GlossyBox gives 20% off to students for a subscription! Something that GlossyBox offers that other boxes do not seem to offer is access to previous month boxes for purchase (on sale)! I have not found any major downfalls to this box, except that the product sizes are on the small size. 
Sephora Play
https://www.sephora.com/product/play-subscription-P396286?om_mmc=ppc-GG_1380451636_55653244755_aud-764261818206:kwd-305819526696__397999334057_9022171_c&country_switch=us&lang=en&gclid=CjwKCAiAyeTxBRBvEiwAuM8dnVVXX9RTSNG-fTX5Zv30uTeaIZeuMNxRvPC45ion47UNmQr6dGz2BRoCWrgQAvD_BwE&gclsrc=aw.ds
This subscription box costs only $10 and comes with 5 samples of hair care, skin care, or makeup! The only downfall to this box is that the samples are small. This box is catered to you based on the short makeup survey that you complete upon registration! This box also comes with a reusable makeup bag and a playbook with tips and tricks for your routines!
Giphy