One of the biggest decision making that ICU students might be facing is choosing between going or not going abroad to study. For those preparing to go abroad, this article may help you know what is waiting for you, and for those who are still thinking if they should actually go, this may help with your decision.
The person who is interviewed here is my friend from elementary, Mew. She lived her whole life in Japan until she decided to go to a university in Edinburgh, Scotland. Queen Margaret University (QMU) is where she goes, a university with a campus on a hill. She spends a whole year in Edinburgh, coming back to Japan this year for summer vacation.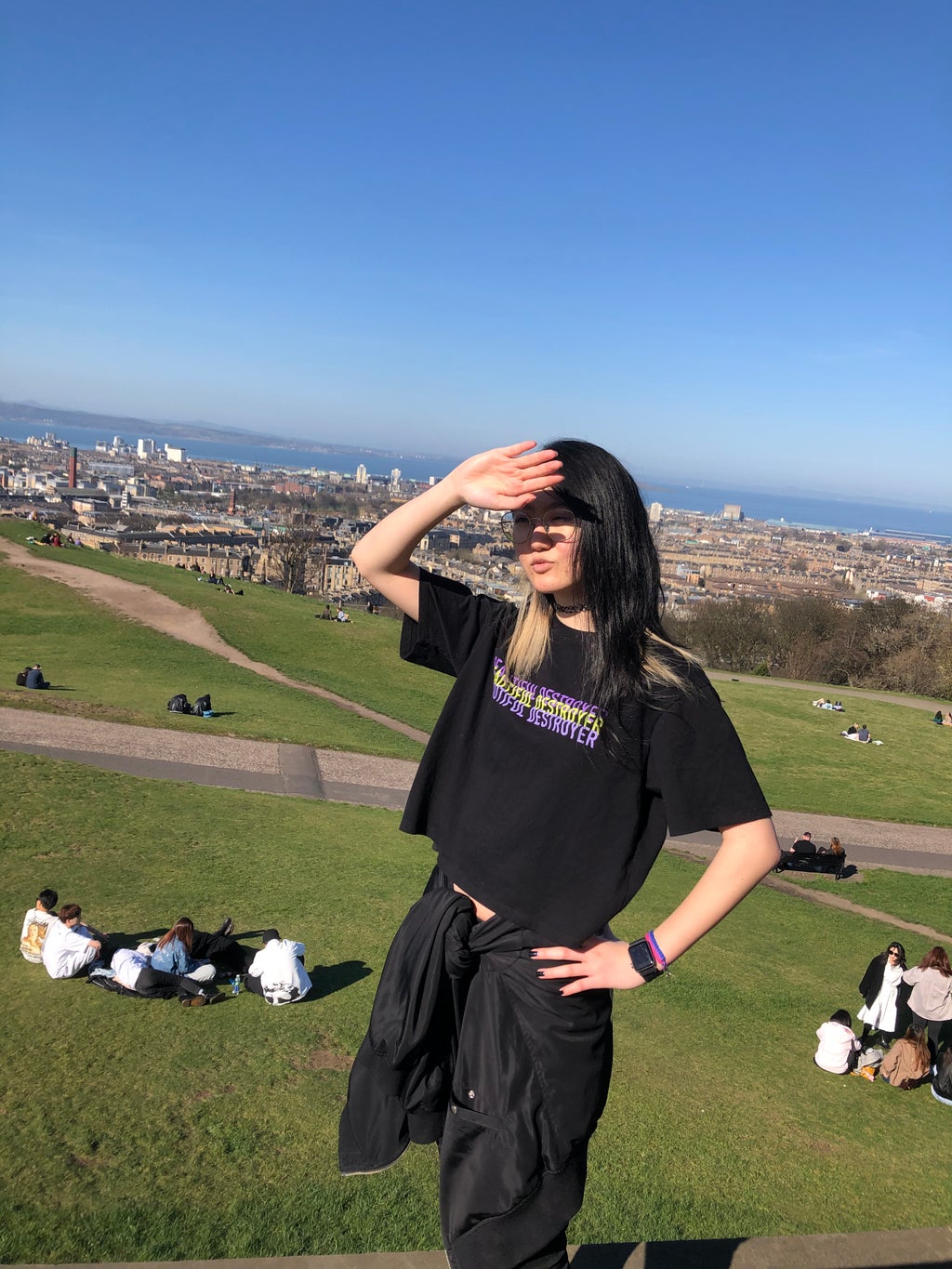 – Why did you choose Queen Margaret University(QMU)?
Mew: "I liked that the university has a small number of students. We have a small community, and students get enough support from the school because of it. For example, my university holds a once-a-week counseling office for international students on zoom, which is very helpful. Though it is not always the case, larger universities tend to lack enough attention to their students, especially we, foreign students, get left behind. My friend who went to a larger school couldn't get her residence card when needed because the university had forgotten to send it to her.
Another reason that I chose QMU is that it has a welcoming environment for new ideas and doesn't fear change. It takes part in pride month as a school, and one of the ways they show support is by handing out a rainbow-colored neck strap. They are also working on creating an eco-friendly campus. It seems to be aiming students to have a conversation, reflecting their attitude against current challenges. The attitude of the school trying to change for the better made me think that this was the school that I want to be part of, and now I know my decision wasn't wrong."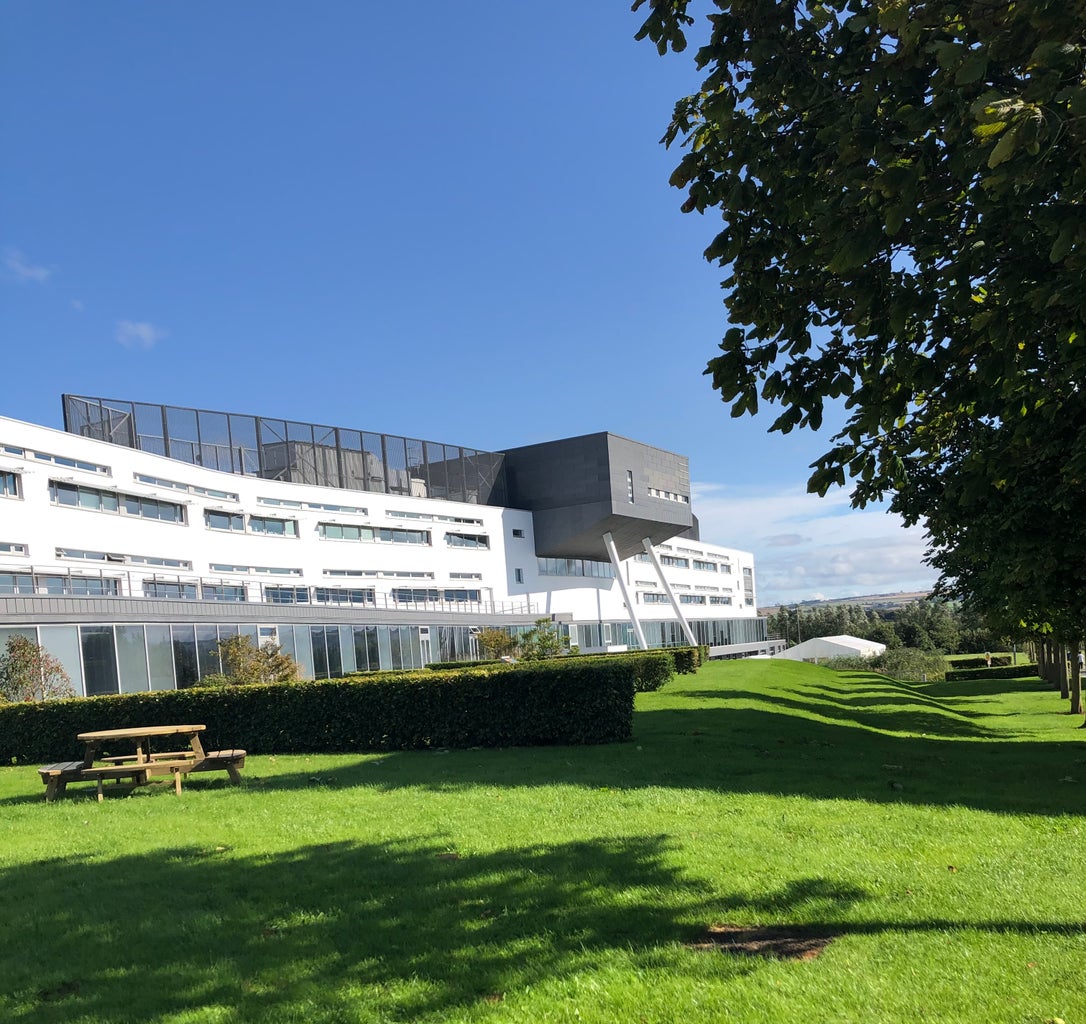 – What do you like about QMU or Edinburgh now that you have lived there for a year?
Mew: "It would definitely be the respect that people have for others. I can feel that people in my university don't judge others by their looks but try to look at what's inside them. Living in Japan, looking the same as others seems so important, and when you look different, others try to "correct" it. I think that the comfortable atmosphere in QMU is brought about by people knowing that people come from different places and accept that they're not the same. In contrast, people assume that most are Japanese in Japan, assuming all for having similar backgrounds. For me, it is easier to live in a place where people don't really try to judge me by how I look, which is why I like my university."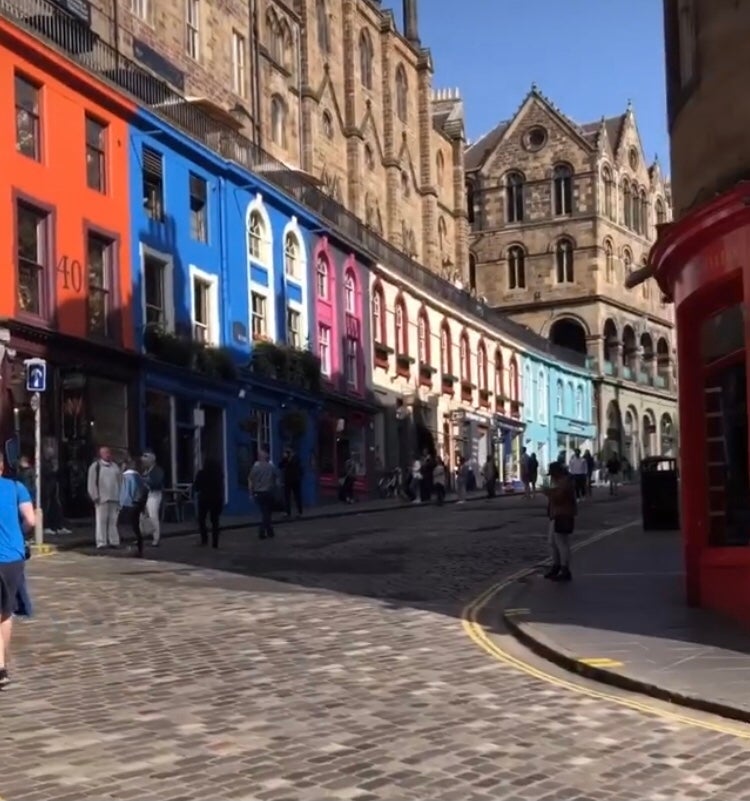 – Is Edinburgh a good place for international students to go?
Mew: "Yes, it really is. There are several universities in Edinburgh, including a large one called The University of Edinburgh. So about 40% of the town population is students. The town's atmosphere is very student friendly, which I see many shops targeting students as their main customers. It is a great place to live, but there are great tourist attractions too. Castles and monuments from the old times can be seen when walking around town, and the town itself blends well with it, which is extremely beautiful. I would recommend Edinburgh both as a place to study and for sightseeing.
QMU is one station away from the center of Edinburgh city. The town center is always crowded with students and tourists, but it suddenly becomes a quiet residential town once we get to the area where QMU stands. That is another thing that I love about QMU, which I can live in a place that's both quiet and can easily access the city center."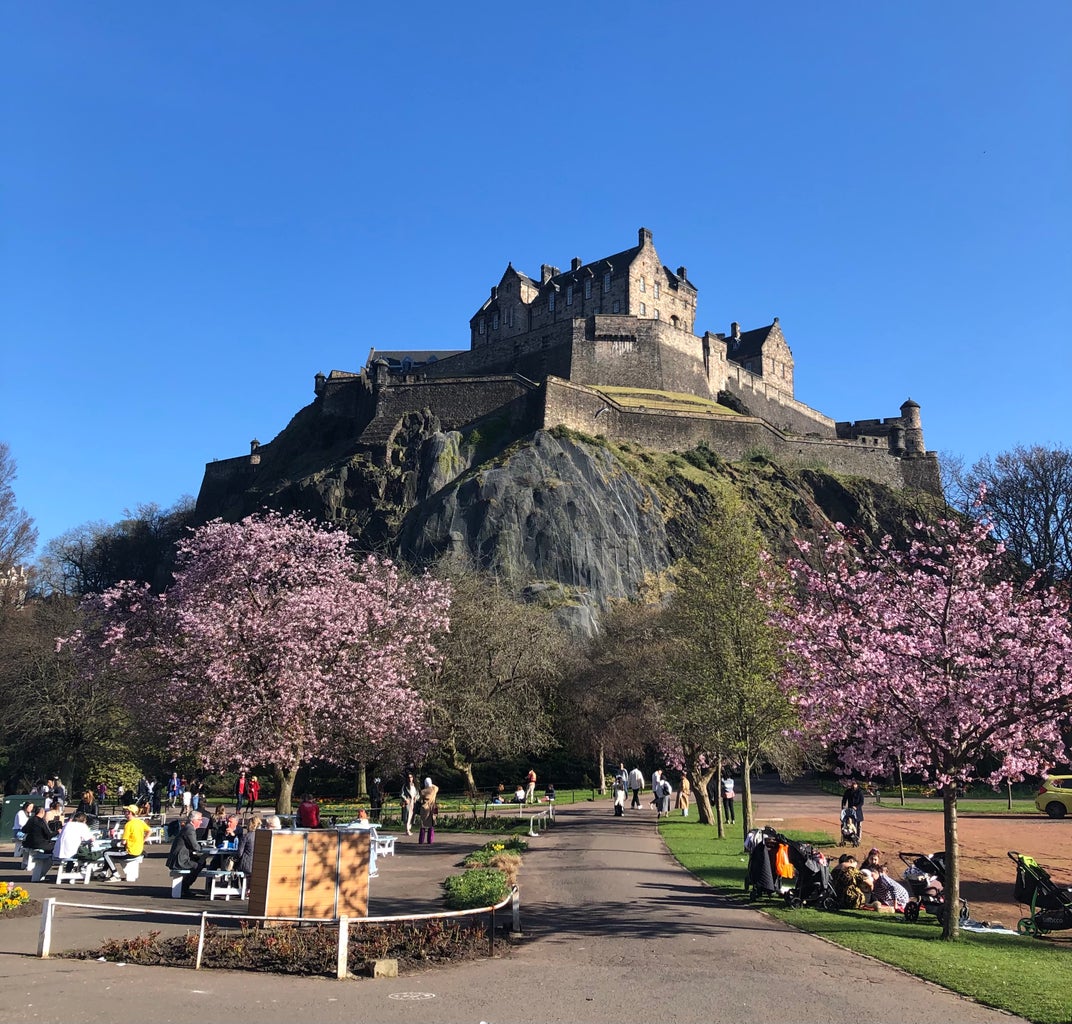 – What are the things you missed that we have in Japan?
Mew: "It would be that there are no convenience stores. In Japan, convenience stores have foods that are cheap but healthy, like salads and chicken breasts. But if you're in Edinburgh, if you want to buy food already made, it'll be a full dinner or fast food.
Also, I missed the colorful stationaries in Japan. I was surprised that only about 2 or 3 stationary companies exist and seem to offer what they have been producing for years. Since they only sell the basic stationaries with slight variations, I assume that there is almost no competition between companies. I think that it reflects well their culture, respecting tradition. Coming back to Japan, I am enjoying even just looking at the stationary section in shops. "
– What is the one thing that you want to tell people who are planning to study abroad?
Mew: "Make friends. This is not advice for having a fun school life, but more like securing your lifeline. When you go abroad, unless you're lucky, most of the time you don't have any families or friends in the country at first. It means that no one will protect you or prioritize you in case of an emergency. If you don't make friends, who will notice when you're gone? It can be anyone, even a teacher. Go out with confidence and make some people that know you and would help you when you're in trouble."