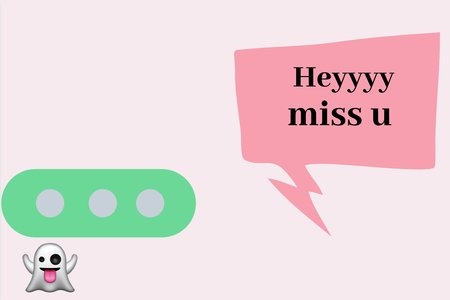 HOWARD, WE MISS YOU: 5 REASONS WHY WE MUST RETURN TO CAMPUS
Since starting college at Howard, I can testify that I have struggled with balancing school and living in a pandemic. While the actual assignments are not difficult, finding the motivation to do them is. For the past six weeks, it has gotten harder and harder to wake up for my 8ams, to stay engaged in Zoom classes, to produce quality work, and, to overall, maintain peace of mind. This week, I asked my fellow Howard Bison to share a few of the reasons why they need and want to be on campus next semester. These are my findings:
1.

Students need a functional work environment.

The number one response I got was that my peers need a better work environment. Many of us do not have the luxury of a silent workspace, especially when other family members are potentially working and learning from home too. Thus, many HU students are learning from the comfort of their beds, making it difficult to not only stay engaged but to also stay awake. 

2.

Students need mental stability.

Both the university and the students underestimated the effects of remote learning on mental stability. Think about it. We are living in a racial and health pandemic. A majority of the freshman class ended their senior year with frustration and disappointment after missing out on monumental moments like senior prom and graduation. Some students are forced to deal with the stress of necessities like getting food and shelter or supporting their families. Other students are forced to teach themselves, as professors are finding it difficult to navigate technology. Upperclassmen are concerned about what their future may hold after college. Regardless of the circumstance, students are physically and mentally drained each week, making it increasingly difficult to excel academically.

3.

Students need social interaction.

Though many of us came to Howard for academics, the Mecca would not be the Mecca without its renowned campus life. It is no secret that the students have the largest influence on Howard's culture. In the wake of remote learning, many students feel that they are becoming disconnected from the Howard community. As a freshman, remote learning has made it more difficult to connect with some of my professors and network with people outside of my class. There is nothing like getting to feel someone's energy in person, which is impossible to do from home. In the same token, many returning students are now separated from the support system they built on campus. The same people who kept them motivated and inspired are now miles away in other states and in some cases, other countries.

4.

HU24 is ready to experience new things.

As I stated previously, the freshman class was robbed of many important experiences in our lives; however, what kept us going was being able to go to campus in the fall. We all started making plans with our new friends, finding mentors, and researching fun things to do in D.C., all to be stuck at home for another semester. So, not only did we lose everything we have been looking forward to for years, but we were also forced to dive into college with no real introduction.

5.

Howard is a place for students to grow.

As I have mentioned before, being surrounded by goal-driven, diverse students is inspiring. It expands our understanding of the world and makes us want to be the best version of ourselves. Besides this, Howard offers so many different opportunities to learn more about ourselves whether it be through joining organizations, attending panels, or giving back to the community. Many of us, however, do not have these opportunities at home, making us feel stagnant and increasing the difficulty to stay motivated.
All in all, we miss Howard. While remote learning may protect us from COVID-19, it is also putting unnecessary pressure on the student body. By returning to campus in the spring, the Howard community would be returning to its culture of collaboration, academic excellence, and excitement rather than the individualistic, insecure, and apathetic spirit that is currently plaguing the student population.