Her Campus Hofstra has ambitious and talented women, so let's meet them!
Up this week, we have Isabella Travassos Rocha!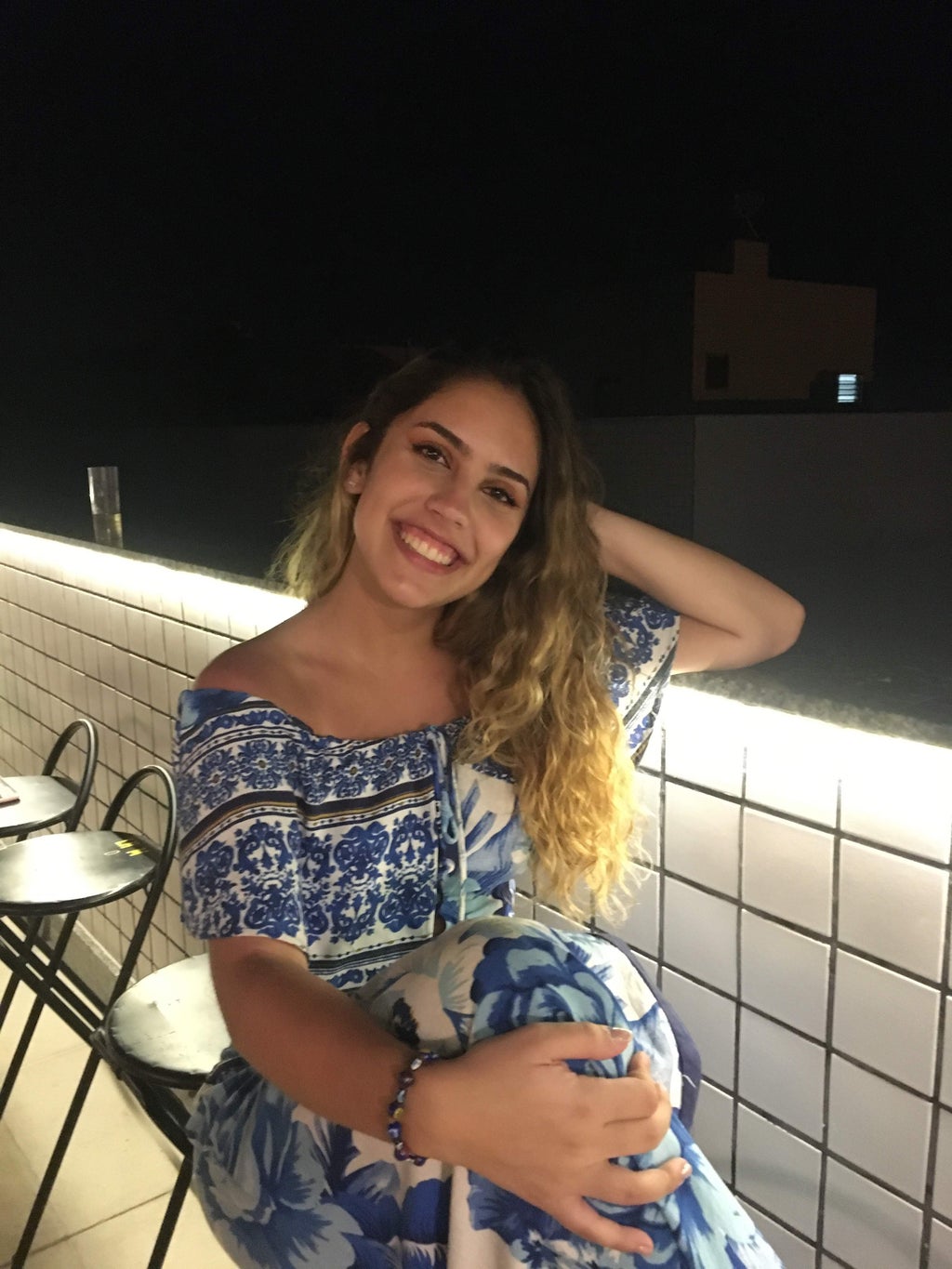 Major: Journalism
Hometown: Belo Horizonte, Brazil
Member Since: September 2020
Why did you join Her Campus?
"I joined it because I'm used to having a strong group of women supporting each other, and I really like to write. So it was like combining two things that I love."
Why did you choose journalism as a major?
"Since I was little, I really liked fashion. I was never good at drawing and stuff. I watched a lot of "Gossip Girl" and I was like, 'I want to go to journalism school,' and it felt like a good thing to do. I thought about writing for a fashion magazine. That was the main reason that made me start to think and develop a certain love for journalism."
Where do you think is the best place to study on campus?
"I'm currently in Brazil at the moment!"
What made you choose Hofstra all the way from Brazil?
"You need to do some tests to go to university in America when you're not American. One of them is TOEFL – it is an English proficiency test. I took the test and my grade was posted to a website so universities could look at them. Hofstra reached out to me because my grade was good. I never heard of Hofstra before that, so I looked it up. I saw that they had a good journalism program and it was all so close to New York City. They also had a lot of students with good internships, some even for Vogue. I had to choose between Hofstra and a school in California. I spent, like, months thinking about it, then I decided to go to Hofstra for two reasons, one because the university is really great, but also because I decided to go to the U.S. because of the New York area. I'm a really beach person, so I've decided if Hofstra doesn't work, I'll just transfer. At the moment I am loving Hofstra!"
Where do you plan on living after college?
"Maybe in an apartment in New York because it is really good for magazine journalism. I'll probably be living with roommates because the rent is so expensive."
What is a goal you are currently working on?
"Getting my visa because I still haven't gotten it yet due to the pandemic, as well as getting everything ready to move in January."
What are some things you have to do to get the visa?
"At the moment, I don't have to do anything but filling out documents. So, right now I'm waiting for it to go through on November 30th."
Did you have to take a test to get your visa?
"No, you just need to fill out documents saying that you're not a terrorist."
Where are your favorite places to eat in Brazil?
"I like to eat at small businesses. Even though we have a Starbucks, I do like the local cafes. They tend to be more homey and comfortable."
Where is somewhere you would like to visit anywhere in the world?
"I love Hawaii. I've never been there, but it is so beautiful. I really like beach places, so I feel like it'll be a great place for me to go and relax."
Are there beaches in the part of Brazil you're from?
"Not the part I live in. I live in the country, but my whole family is from Rio. I almost grew up in Rio. I used to go there so much."
Is the "country" made up of more grass and farm animals?
"There can be a lot of that, but there is nothing but buildings. It's like Philadelphia. There are a lot of farms, but not small ones. They are usually big producers."
What are your favorite holidays in Brazil?
"Probably Carnival, but I love Christmas. It is so different from American Christmas. I would like to celebrate American Christmas. I think I would love it. "
What song playlist have you made that you are most proud of and why?
"I love making playlists. My favorite one is called "Call me a noble steed." It has tons of music from "Shrek". I watched the movie about a week ago, and I thought about how good the songs were, so I made one."
If you had a theme song, what would it be?
"At the moment, 'Life is a Highway.'"
If the whole world could be one color, what color would you pick?