Finding both nutritional and affordable food to eat on campus is very difficult. Luckily, if there's a Trader Joe's nearby, you can be sure to fill up on goodies while eating healthy. Living in a dorm can make it much harder to eat actual meals, unless you're eating the same bland campus food. With pre-made frozen meals at Trader Joe's, it's easy enough to just pop it in the microwave and enjoy! They also offer healthy, yet enjoyable, snacks for when you have that late night craving.
1. Reduced guilt mac & cheese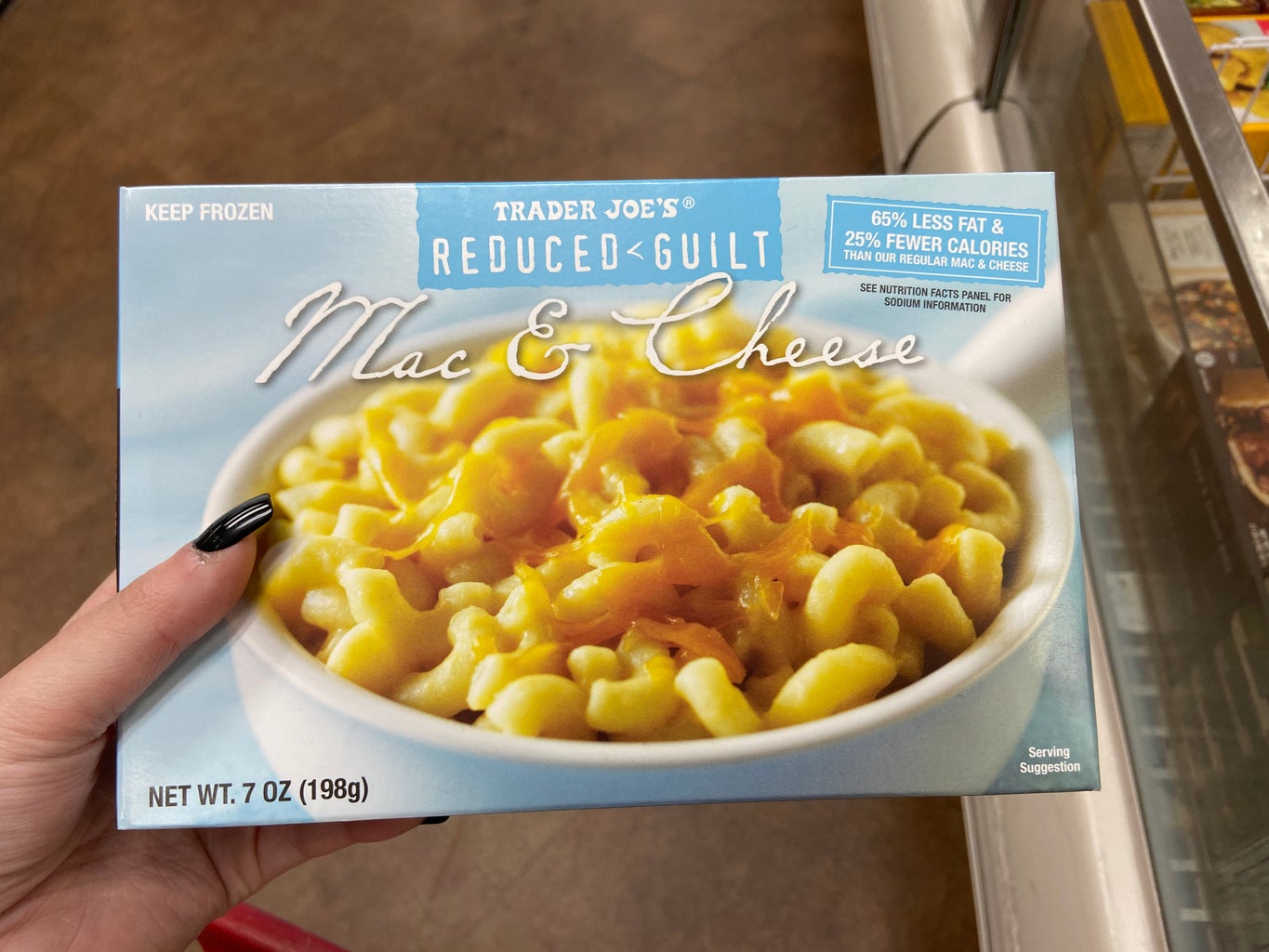 This mac and cheese is to die for! Not only is it arguably more scrumptious than any other mac and cheese you could find, but it is much healthier. With 65% less fat and 25% fewer calories, there is no doubt that this would make a delicious healthy meal. This frozen product can be quickly heated up in the microwave to feed you in less than five minutes. For $1.99, you can enjoy a wonderful, savory meal.
2. peanut butter cups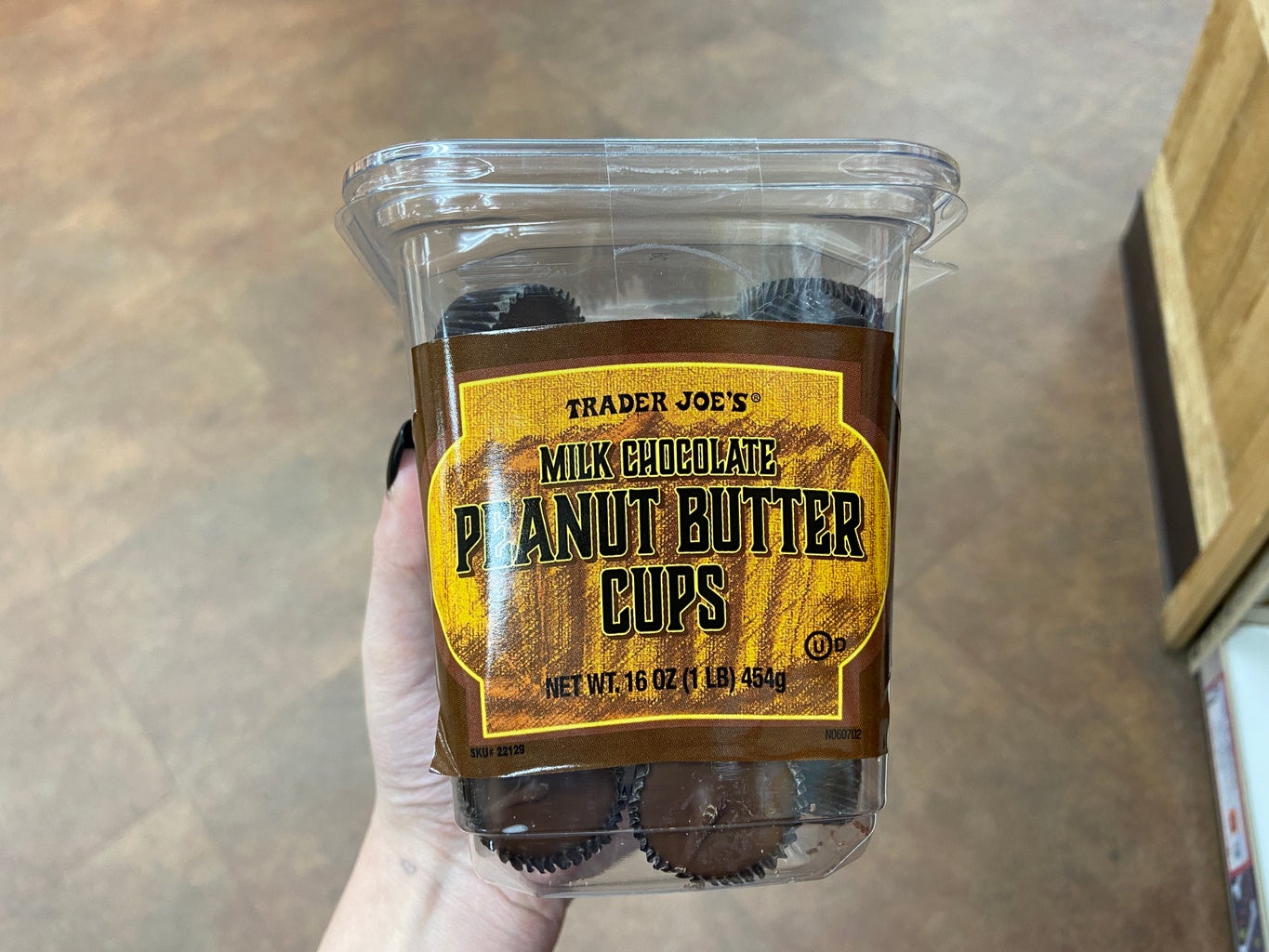 Although not the healthiest food on the planet, when you are craving chocolate, these should be your new go to. If you're going to have a not-so-healthy snack, it might as well be worth it. And these peanut butter cups are 100% worth it. They are the perfect ratio of peanut butter to chocolate and the peanut butter is perfectly creamy. No more Reese's, only Trader Joe's.
3. Chicken Burrito bowl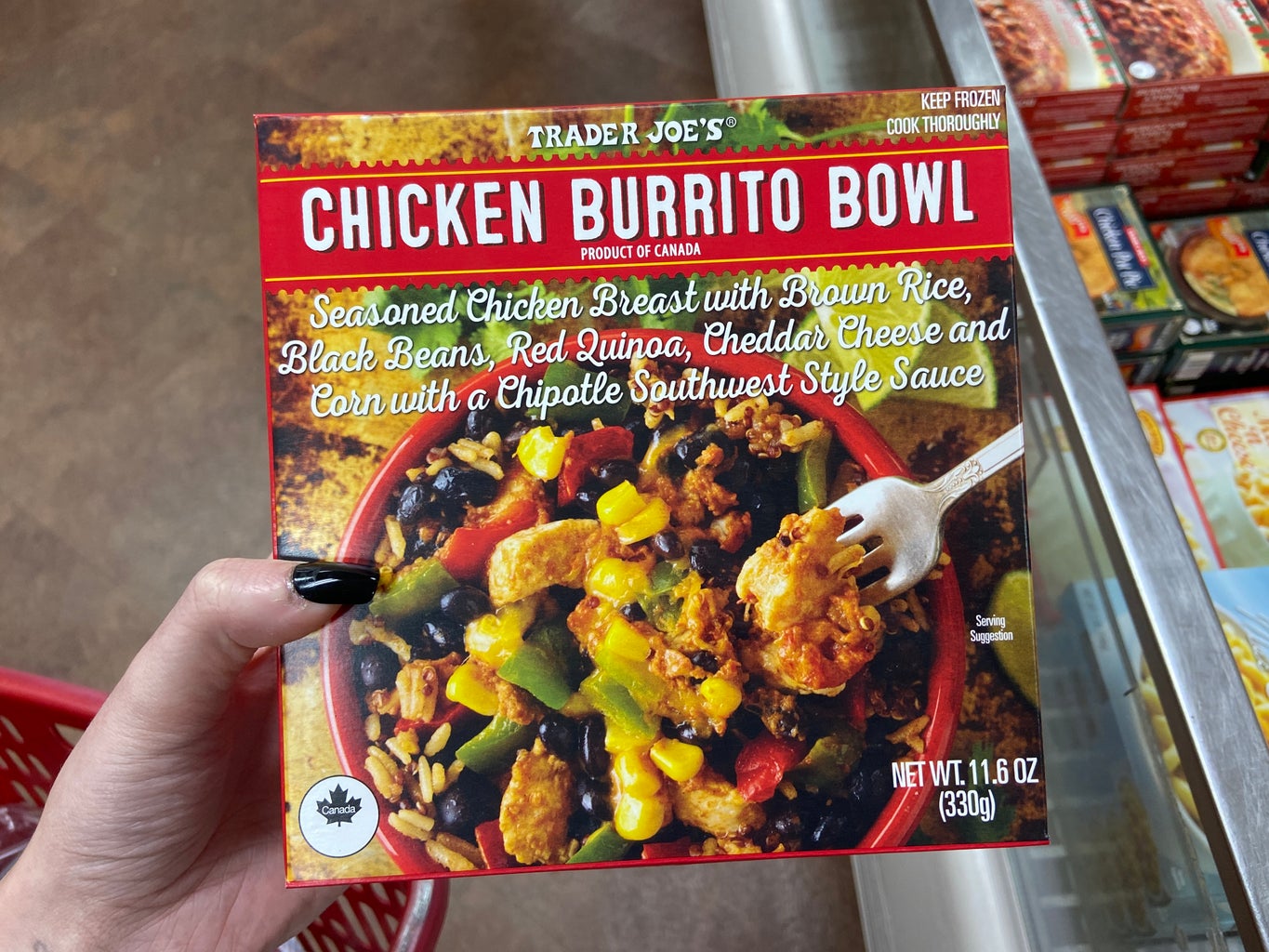 Why spend $10 on a burrito bowl at Chipotle when Trader Joe's has one for less than $4? Although it is not customizable like Chipotle's, it's still a great deal and extremely delicious. This would make an extremely well-balanced meal that you can easily make in your dorm. As long as you have access to a microwave, this burrito bowl will be ready in no time!
4. Nonfat greek Yogurt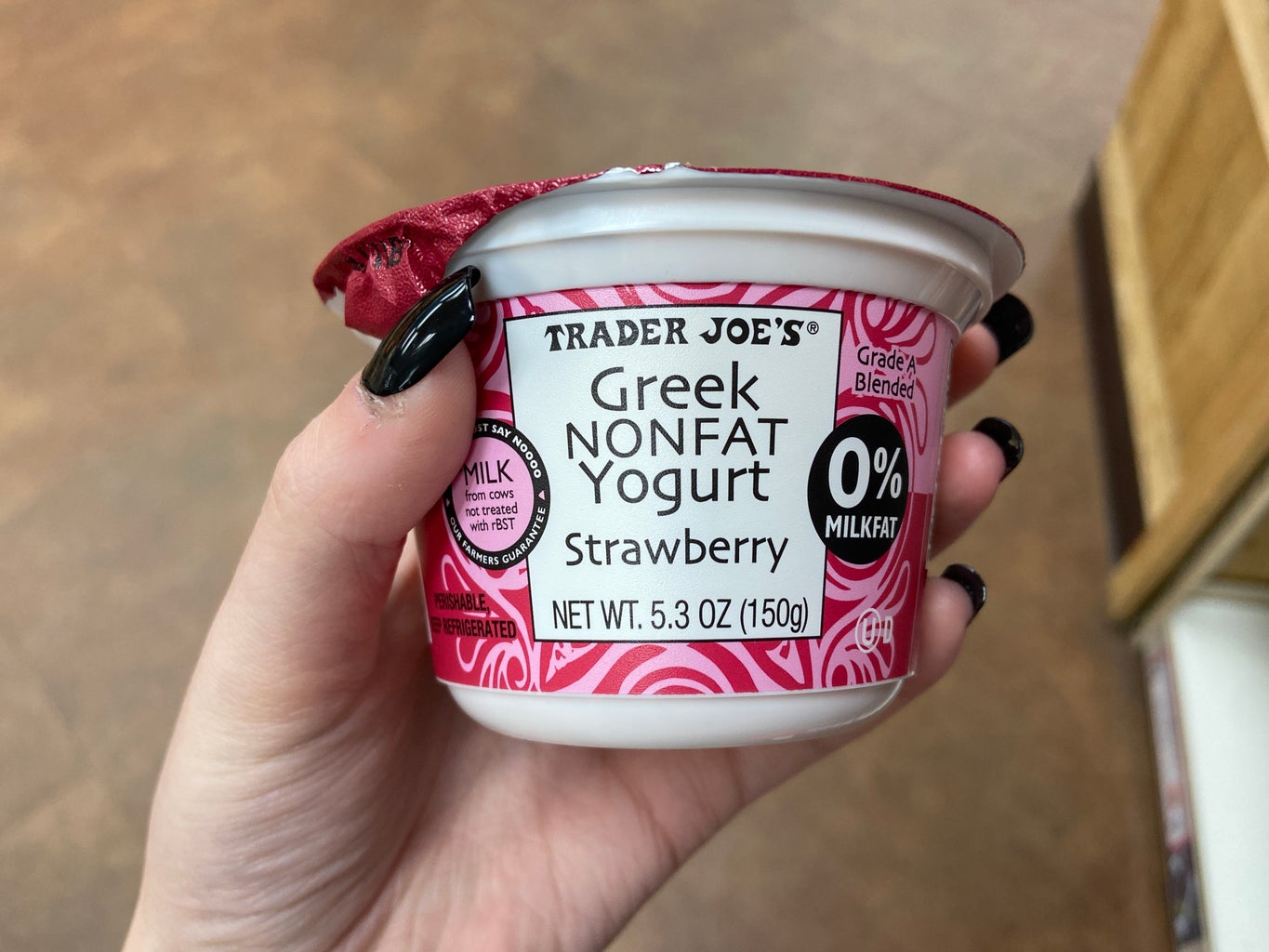 If you enjoy yogurt, then this should be the next one you try out. Trader Joe's nonfat Greek yogurt is the perfect breakfast to start off your day. Whether you eat it stand alone, or with fruit and oats, it will give you many nutrients, especially protein. They have many different flavors to choose from as well, such as strawberry, pomegranate, honey, vanilla bean, blueberry and many others. The fruit-flavored yogurts are the perfect balance of sugar and tart, and unlike other Greek yogurt brands, this one tastes more like fruit and less like artificial flavoring.
5. chocolate and Peanut Butter Cookies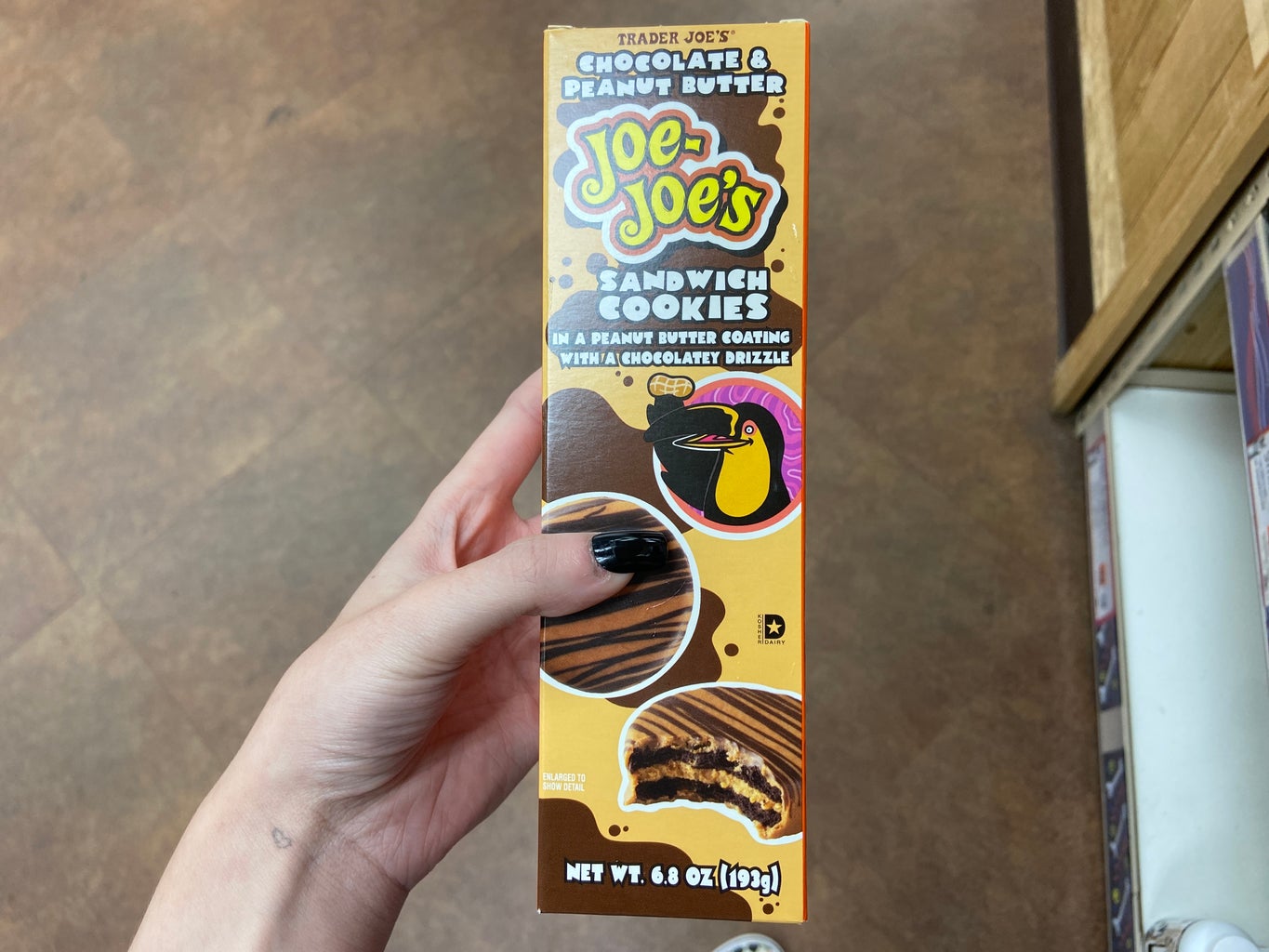 Joe Joe's chocolate and peanut butter sandwich cookies are the best late night cravings. Although not the most nutritious choice, to say the least, these cookies are the perfect flavor combination. Imagine an Oreo, but in place of the vanilla filling it has a creamy peanut butter middle. They then continued with this deliciousness by dipping the cookie in a peanut butter coating and then drizzled in chocolate. There are no other peanut butter and chocolate cookies that are as tasty as these.
6. Chicken soup dumplings
These chicken soup dumplings may be the most popular Trader Joe's food item for college students. They are easy to make and extremely delicious. There is no doubt that these should be in your freezer at all times. Each package comes with six dumplings, which is one serving size, but with the affordable price for broke college students, these make the perfect last minute meal.
7. corn chip dippers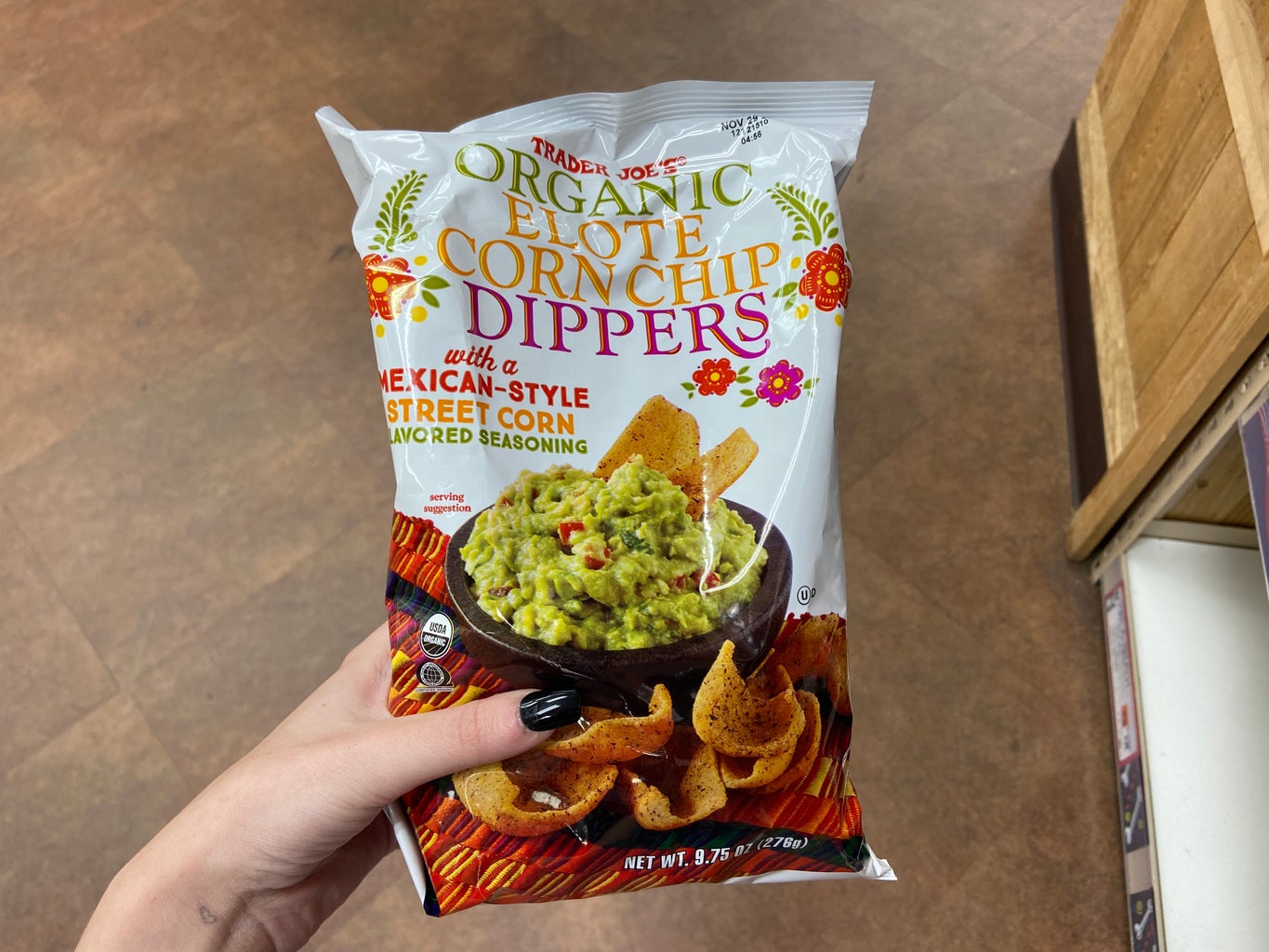 When you're in need of a quick snack, these corn chip dippers are the way to go. Although the classic chips are a hit, these Mexican style season corn chip dippers are to die for. They are perfect to snack on alone or pick up a Trader Joe's signature dip/salsa such as the corn and chile tomato-less salsa. These chips have the perfect amount of spice for when you're in need of a little kick. Ditch your Frito's and grab these instead!
8. penne arrabbiata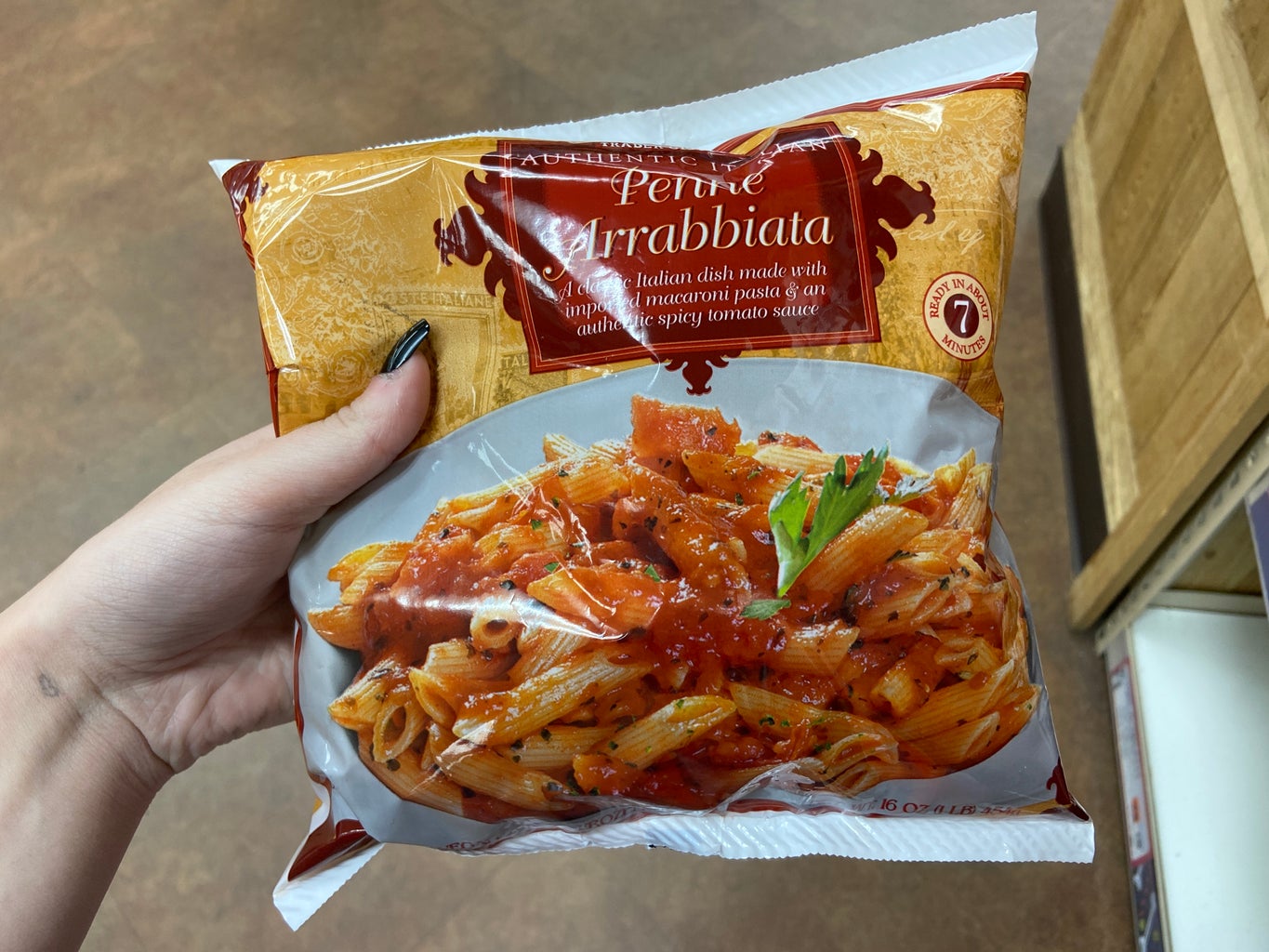 Last, but certainly not least, is the frozen Penne Arrabbiata meal. It comes with frozen pasta and chunks of frozen sauce that when heated up and mixed together creates an astonishing meal. It can be cooked on a stovetop, but there are also directions for the microwave. With the perfect amount of seasoning and spice, this pasta makes an excellent, well-balanced meal, perfect for the dorms.
There are many, many foods at Trader Joe's that are unbelievable and worth they try. These are just eight that Her Campus Hofstra thought would be perfect for the dorm room and you need to get your hands on ASAP.