It's the most wonderful time of the year – no, not the holiday season. Spotify Wrapped is here! However, this year's highly anticipated installment is getting mixed reviews.
Spotify Wrapped, which dropped Wednesday, November 30, is a yearly feature that all platform users receive, and it is only accessible through the Spotify app. All users receive a slideshow composed of the songs and artists they've listened to the most over the past year. The slideshow also shows users what new music they've discovered, their favorite genre of music that year and the exact amount of minutes they spent listening to music. 
This year, users also received personal video messages from some of their top artists of 2022 thanking them for all of their listening love. To add on to the fun, you also get a playlist with your 100 most listened-to songs that year! 
Spotify records each user's yearly data from January 1 to October 31, and users typically receive their personalized Wrapped around the first week of December. This year Spotify Wrapped came out earlier than usual, and coincidentally, it was a day after Apple Music released its year-end equivalent, Apple Music Replay.  
Since your Spotify Wrapped updates every year, the platform makes it very easy to share on social media or with friends.
However, this year's Wrapped met its share of unhappy listeners.
After conducting a personal poll on social media, results revealed that only about 60% of Spotify users were happy with their Spotify Wrapped this year. That is a pretty hefty amount of unhappy users.
Of course, happy users were very quick to share their stats this year – and the unhappy users were just as swift to share their disappointment. 
A user explained on Tik Tok that they only listened to rock bands and rock songs this year. Yet according to their Wrapped, their most favorite genre was pop music.
Another Spotify user on social media explained that their top songs and Spotify Wrapped playlist only featured songs they listened to at the beginning of the year, and included nothing from the second half. 
A third user reported that their top song of the year was only listened to 15 times, and they could name a list of songs that they know they listened to more than that.
Some fans were quick to defend the yearly Spotify celebration by saying it's normal for us to only remember the songs we listened to toward the end of the year, and forget what we listened to at the beginning of the year. 
Another user commented that they believe Spotify rushed the stats and calculations this year to keep up with the yearly hype, due to other music platforms that had released their year-end equivalents earlier than usual.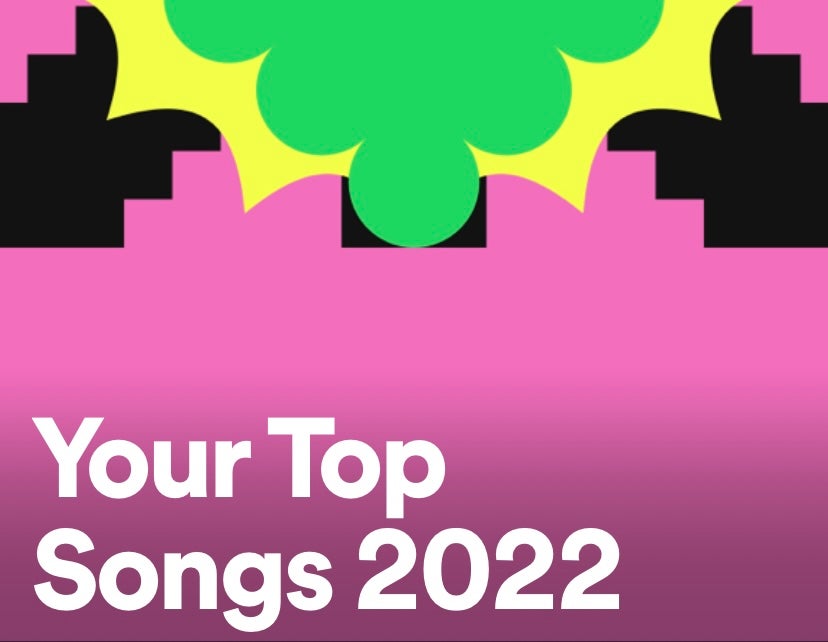 Now let's break down some of the official year-end Spotify statistics. Singer Bad Bunny continued his three-year reign as the year's most-streamed artist in the world on Spotify– a spot he's held since 2020. This is a feat no other artist has ever accomplished in the platform's history. 
Taylor Swift was named the second-most-streamed artist of the year globally, making her the most-streamed female artist of the year.
Rounding out the top five artists globally on Spotify this year were Canadian rapper Drake and Canadian singer The Weeknd, along with K-Pop band BTS.
Harry Styles took the honor of having the most-streamed song around the globe this year with his hit "As It Was." The Glass Animals' track "Heat Waves" is the second-most-streamed song of 2022, followed by The Kid LAROI's collab with Justin Bieber on "STAY" as the third-most-streamed song of the year. Bad Bunny's "Me Porto Bonito" feat. Chencho Corleon and "Tití Me Preguntó" take spots four and five, respectively.
Bad Bunny's Un Verano Sin Ti takes the top spot for the most-streamed album globally for 2022. Harry Styles' Harry's House comes in at number two, followed by Olivia Rodrigo's debut album, SOUR, taking the third spot for the most-streamed album. Ed Sheeran's album = continues to be a fan favorite at number four. And finally, American rapper and singer Doja Cat's album Planet Her (Deluxe) grabbed the fifth spot.
​​Now that we're only a few weeks away from 2023 (and the beginning of a new year of Spotify streaming), let's take note of what we're listening to when we open the Spotify app on January 1.