How to Get the Most Likes on Your Social Media
You have over 600 followers on Instagram, 900 friends on Facebook, 200 friends on Snapchat, and 500 followers on Twitter. You post what you think is interesting and relevant information about your life, and yet, you're stuck getting a less-than-ideal number of likes. In a perfect world, everyone that follows you or is friends with you would like and watch your stuff, but it never works out like that. Here are some tips on how to maximize your likers and viewers, while still posting everything you want on your feed.
Facebook
Photos, photos, photos! Facebook is one of the best platforms to organize and share all your photographic memories with your friends and family. Aunt Janet wants to see your vacation photos? Tell her to look at the album. Uncle Marty wants to check out your new boo? Look them up on Facebook. Photos tend to get the most likes on Facebook over wordy posts, so keeping your feed visual will get those friends "liking"!
Short and Sweet. If you're going to write a post, try to keep your thoughts concise. No one (except maybe Aunt Janet) wants to sit and stare at their computer for more than a minute or two reading your latest opinion on the relevance of Grey's Anatomy in the modern world. Minimize your word count to maybe a sentence longer than a Tweet.
Time of Day. People tend to scroll through Facebook during that mid-afternoon slump, so, if you want the most likes, stick to posting between 2 pm to 5 pm. The more people see your stuff, the more likely they are to "like" it.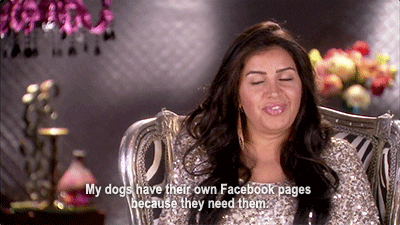 Instagram
Subject Matter. You should post things that matter to you, but not everything. No one really cares about your grandma's sister's dog's new chew toy, so they're certainly not going to like it. They want to see you, your vacation, your life.
Filters. Instagram is famous for its filters, so it's not a crime to use them. It is, however, bad to overuse them. If you're going to use a filter, drag the dial back on it so it still looks natural. "Juno" won't do you much good if it turns your hair orange.
Food Photos. Since the beginning of Instagram, pictures of restaurant food, home-cooked meals, and fancy platters have plastered feeds everywhere. If you're jumping on the bandwagon, take the photo from above, about 2 feet from the table. Also, try to stick to breakfast and lunch because restaurants are more likely to rely on natural lighting, which is better for all your photos, not just food.
Prime Posting Time. Now that Instagram's latest update draws out posts from days ago, this is less important. However, "prime posting time" is typically early in the morning on weekdays, 5-7 pm on weekdays, 8 pm- 12 am Friday-Sunday, or midday Sunday. Trust me on this one.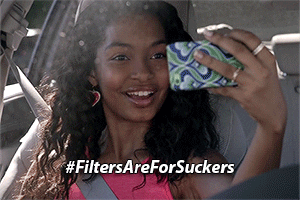 Snapchat
Snapcode. This is the most obvious way to gain more views on your stories. Post your snapcode on all other social media sites, and people will have an easier way to find you.
Frequency. With Snapchat, more is more. Since stories disappear within a day, you want to reach your audience (your followers) as often as possible. Posting frequently will get your name onto their screen more often, prompting them to tap your story.
Content. The easiest way to get more views on your stories is if you consistently post interesting content. That means you can't always post snaps of your dog (Aunt Janet doesn't have Snapchat) or your latest meal. Go out and live your life, and cool snaps will come with it!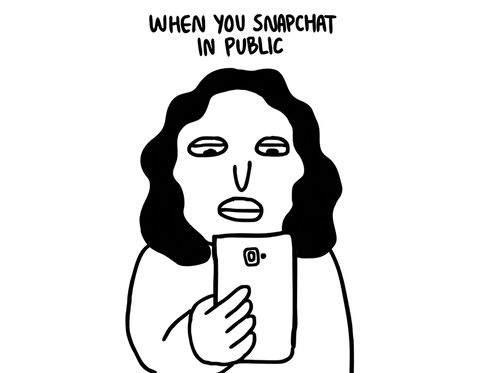 Twitter
Tweriod. This app analyzes your followers, posts, and account info to tell you the best time to maximize your Retweet potential. Enough said.
Retweet more. What goes around comes around; it's basic karma. If you Retweet for others, they're much more likely to Retweet for you.
Content Content Content Cont… Just like Instagram, Facebook, and Snapchat, be mindful of what you're tweeting! Keeping content interesting and avoiding wasting characters on mundane daily life is sure to get you more likes, if not Retweets.
Hashtags! Hashtags are so important in this age, and Twitter is the breeding ground. Check out what's trending and formulate a post around that. Jump on the bandwagon, and everyone in the wagon will agree with you!
With these tips, your social media game will be better in no time. Get posting! 
Source Links: 
https://foundr.com/get-more-views-on-snapchat/
https://www.crazyegg.com/blog/get-more-retweets/
https://www.postplanner.com/how-to-get-more-likes-on-facebook-posts/
Gifs courtesy of giphy.com