Cecelia "Cici" Young, a Graduate Creative Arts Therapy Counseling student at Hofstra University, sits at the Health Ambassadors table in the Student Center in her feminine outfit, complete with a matching mask.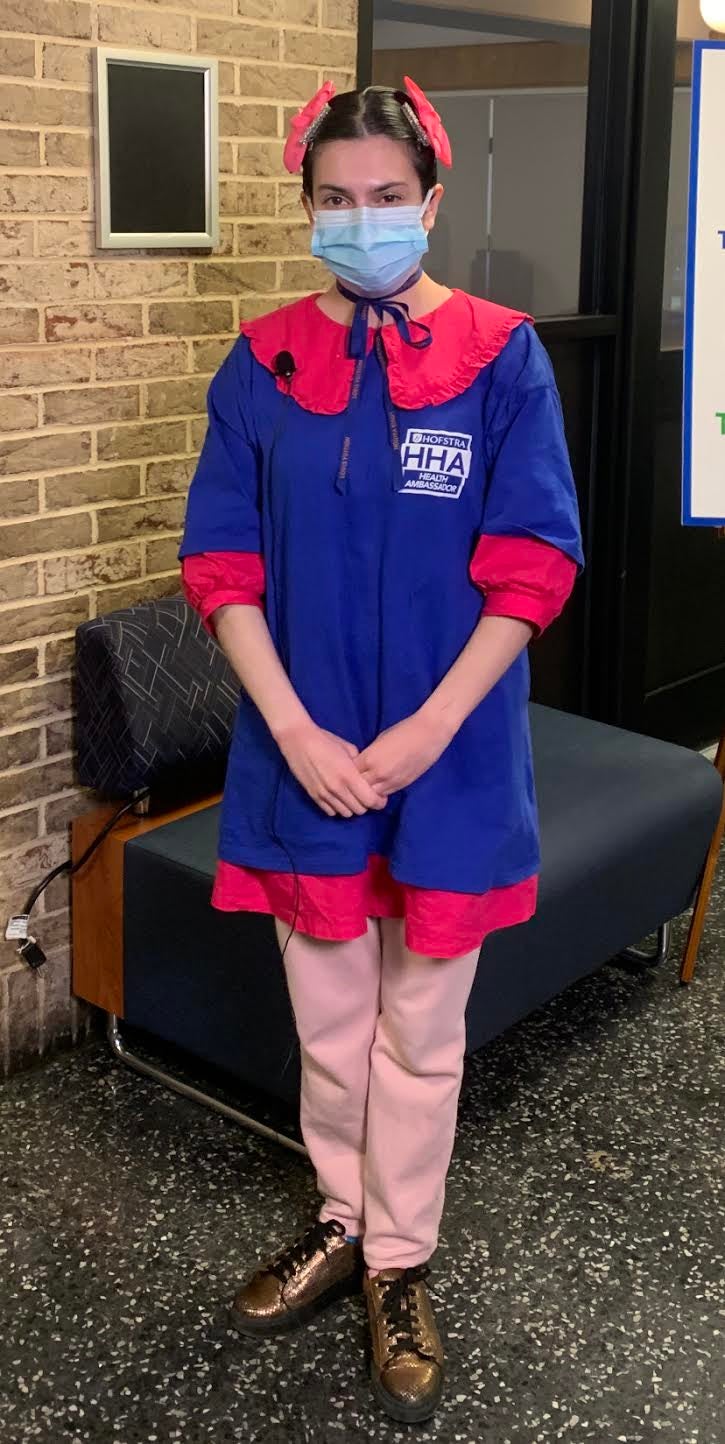 Cici describes her style as walking art, "A hodgepodge of Frida Kahlo, artists, arts studied and runway fashion." She appreciates the works of French designer, Thierry Mugler, American designer, Betsey Johnson and Afro-British model, Naomi Campbell. She loves vintage romantic style dresses, prints and couture pieces, and admires brands such as Gucci, Chanel, vintage Louis Vuitton and vintage Versace.
Although she invests in larger pieces from her favorite luxury brands, Cici often shops at thrift stores, on Poshmark and at the mall. As an artist herself, she will also visit the Dollar Store to find bows and pieces she can add to her wardrobe.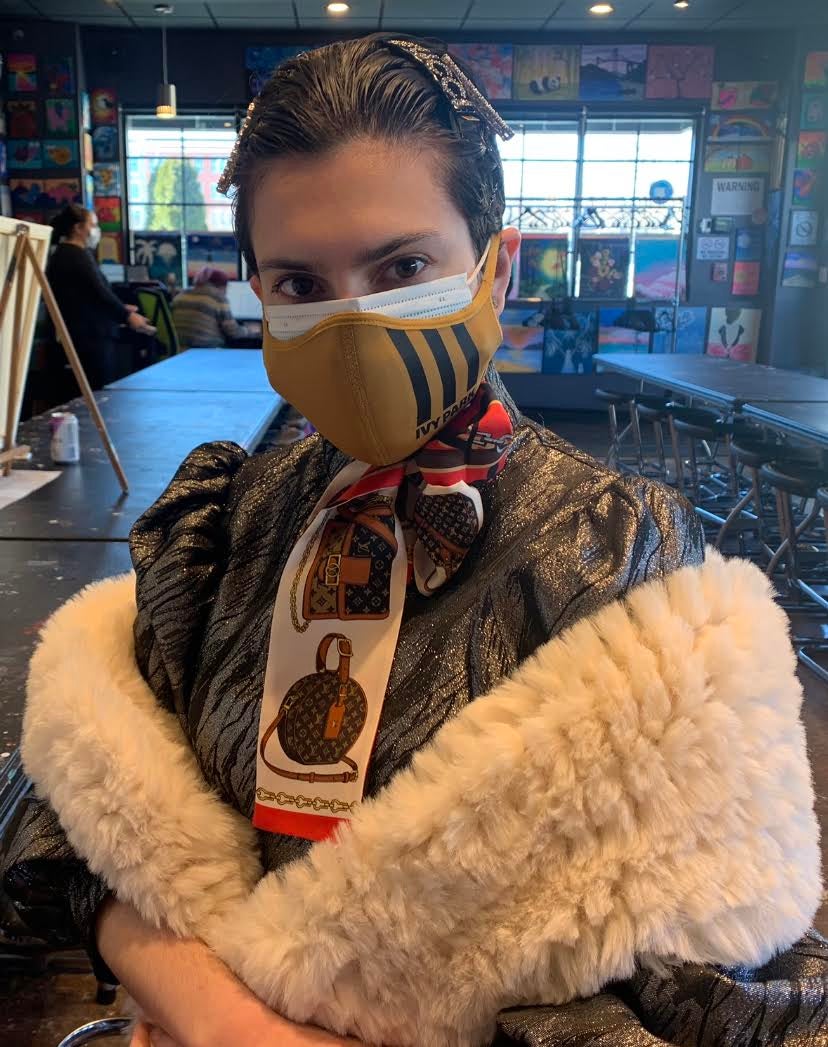 Cici has many items on her wishlist, adoring the works of designers. One item that she has been eyeing is the Gucci 'Fake/Not' print GG Nylon Cape, currently selling for $980. Describing the piece as camp, she expresses that pieces like this get people to think more about fashion and its meaning. 
Cici's creativity and artistry show when she combines her inspirations together into an outfit. "I'm the canvas, I kind of just put it all on," she states. Not worrying too much about her pieces matching, she wears whatever she feels like wearing while "balancing with the chaos." After much experimentation, Cici expresses that she doesn't really like sweatpants, jeans or pajama pants, "But they're not bad!"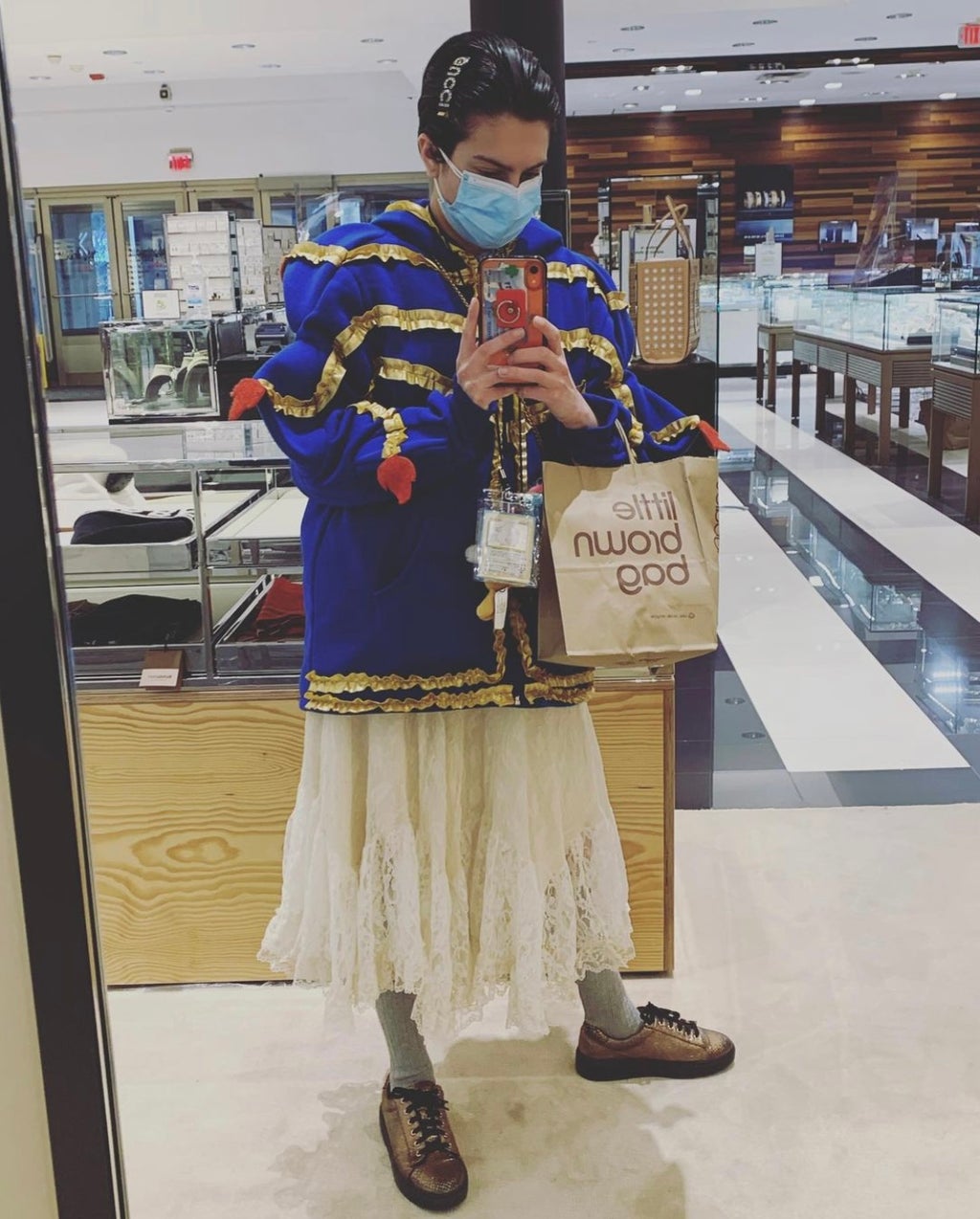 Cici began to experiment with her style in the ninth grade, earning her high school nickname of "Little Gaga" after classmates compared her to the American singer-songwriter, Lady Gaga. Comparing her current and past fashion sense, she expressed that she has transformed from very edgy, glamorous and "Gaga" to more classical and feminine. She swapped out her big high heels for ruffled collars, frills, sparkles and a very feminine motif that connects to her art. "I think it's very important to embrace your femininity," she states.
Often wearing bows and hair clips in her short, slicked-back hair, Cici pulls inspiration from some of her favorite artists, such as Frida Kahlo, "She's the reason I wear two bows almost always," and Icelandic singer, Björk. "I don't worry too much about conventional beauty," says Cici, emphasizing that embracing the body you're in is also an inspiration to her style. "I let my eyebrows grow, I let my body hair be".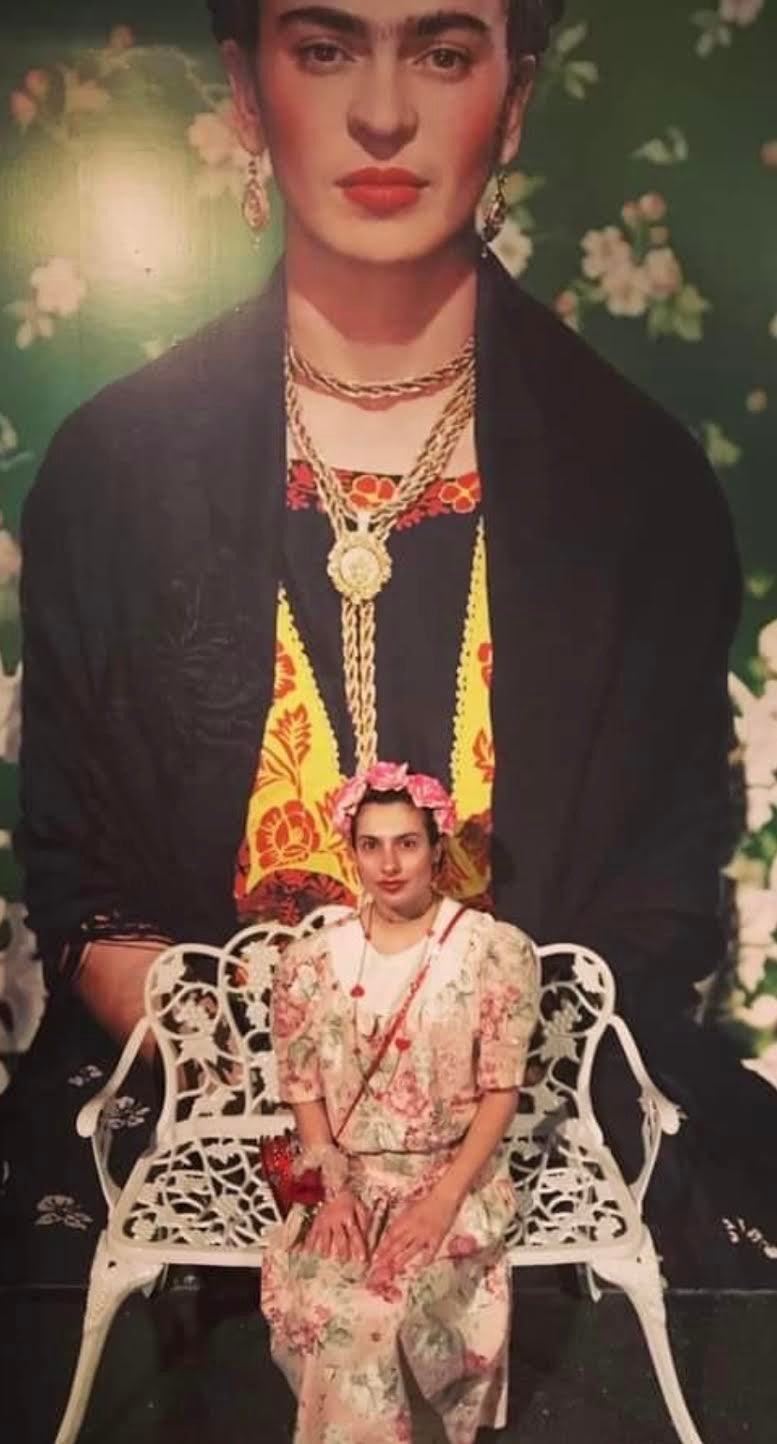 "It took a very long time to build up my confidence," says Cici, reflecting on her style development journey. Now she would advise her younger self to "Keep on doing what you're doing. Do it even more, go for it even harder, cut your hair off earlier. You'll be able to do so much more, keep on owning it."
"My dad tells me, 'You're very comfortable in your individuality,'" says Cici. The hardest part about wearing what she likes is the reactions others may give her, but she doesn't let them discourage her. "I feel like anybody could wear what I wear, you should just wear what you want to wear."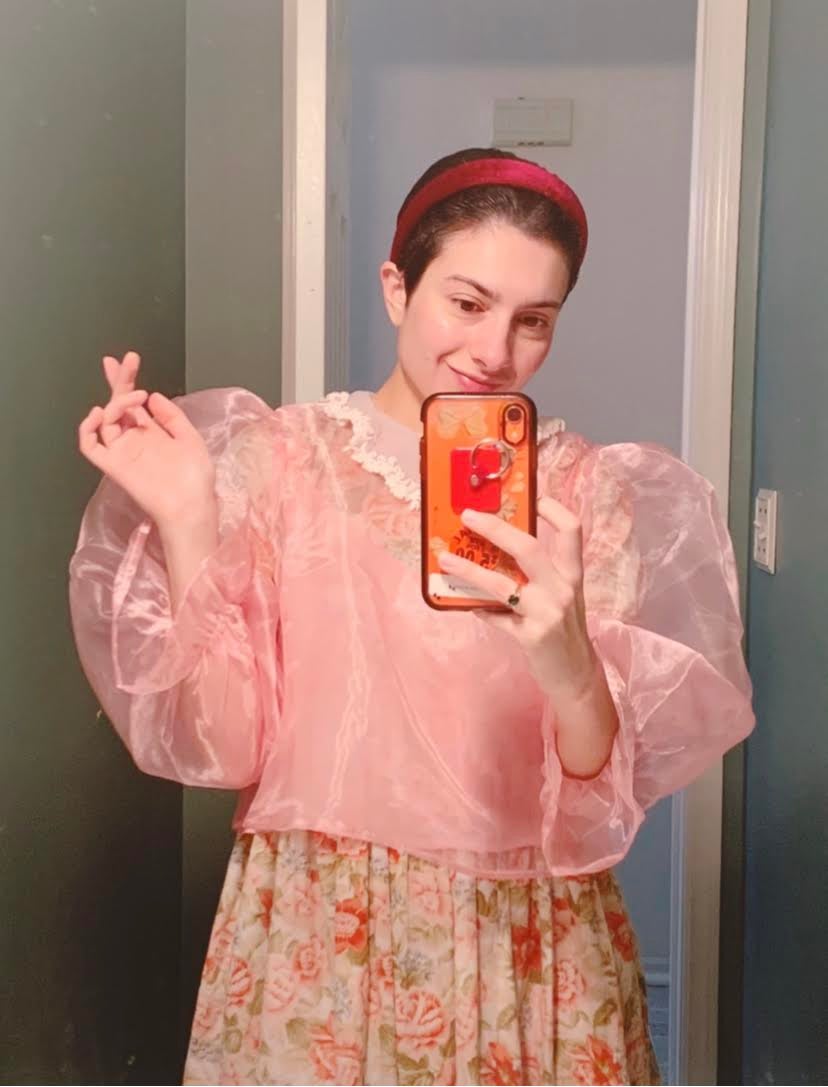 To those who may be struggling with rocking their style confidently, Cici says, "It works because I have the confidence. Realize how fabulous you are. Do it even more, do it even louder. Just own it".
You can find Cici on Instagram (@cicithestargirl) for more looks, as well as Cecelia Young Art on Facebook for some of her original art pieces.