Welcome back to another week of BookTok, the blog where I, an avid bookworm, give you my review and opinion on which book trends are worth the read and which you can skip. In this blog, we will go over recent book trends on TikTok, and feature creators of all representations that have created book-related content that has put specific titles in the spotlight.
Summary
This time, the book featured will be "Bridgerton: The Duke and I" by Julia Quinn. The book follows the main character, Daphne Bridgerton, the oldest out of her three sisters and the fourth oldest out of her eight siblings (So basically, the middle child). Daphne has become of age and has been in society for two years, ready to secure a match with some of London's most eligible bachelors. While she may be the perfect wife with her kind heart and wit, she finds out nobody desires her. At one of Lady Danbury's balls, Daphne gets harassed by the disgusting Nigel, but later comes across THE most eligible bachelor of London and the Duke of Hastings.
Simon (Insert unnecessarily long name here) Basset has only recently returned to England from abroad, and he's a bachelor who intends never to marry or have kids. Yet, when society hears of his return, he is bombarded by the ladies of society and, worse, their mothers. When meeting Daphne, who wishes to secure a husband, the two form an alliance and a pseudo-relationship which keeps mothers away from Simon and keeps men looking at Daphne. Little did they know of the romance strung up between them, and with such strong attraction, the Duke may forget his vows and make Daphne his Duchess.
Some important triggers to watch out for:
Rape
Sexual Assult
Sexual content
Abuse
TikTok gossip
There are many mixed reviews on TikTok. As many know, the book first became popular through the show "Bridgerton" on Netflix. From there, the book began gaining popularity; while good at first, others began to read and have differing opinions. Due to the book's controversial content, it has mixed reviews, justifiably so, and many have ranked it as one of the worst within the Bridgerton series.
One of those mixed reviews comes from the TikTok account @theladywhistleup, who loved how the book "focuses entirely on Simon and Daphne's friendship, relationship and their growing feelings." She compares the similarities between the book and show, and discusses how detailed the book was when mentioning Simon's past. The negative review comes in when mentioning the rape scene that she "did not enjoy" as she mentions that in the book, the scene "is overly sexualized and Daphne plays the victim."
The following review comes from @deirdrerosemorgan, who didn't even know how to review the book. She explains her distaste (rightfully so) of the book by saying, "I really didn't enjoy it," and "it just wasn't for me." From her TikTok, Morgan explains how a certain scene "obliterates the character development" and "tainted" the rest of the book for her, which made her give the book a 1/5 star rating.
When searching the book's hashtag, you will find it associated with the words "weird," "love" and "spice."
My review
This review will try to be as spoiler-free as possible!
While Julia Quinn's writing can sometimes be funny and romantic, I would not recommend this book to everyone. The main couple, Simon and Daphne, follow the friends-to-lovers trope as they manage a pseudo-relationship that helps both of them. Honestly, I wouldn't say I had a favorite character in this book because Daphne or Simon wasn't very likable.
Daphne was definitely more witty and outspoken than the "Bridgerton" show. I found her character to be semi-realistic as many ladies during the 1800s had to be good at embroidery, piano, seduction and manners to find a husband. However, what made her so unlikeable was that she victimized herself in a certain scene which wasn't okay, and it derailed her entire character development.
As for Simon, I enjoyed his character very much as the author went into detail about his past trauma and the reasons for his not wanting a wife or child. However, what made his character so unlikable was his arrogant personality and his violent and obsessive tendencies towards his wife. It's almost as if Simon saw Daphne as property, not as his equal or wife.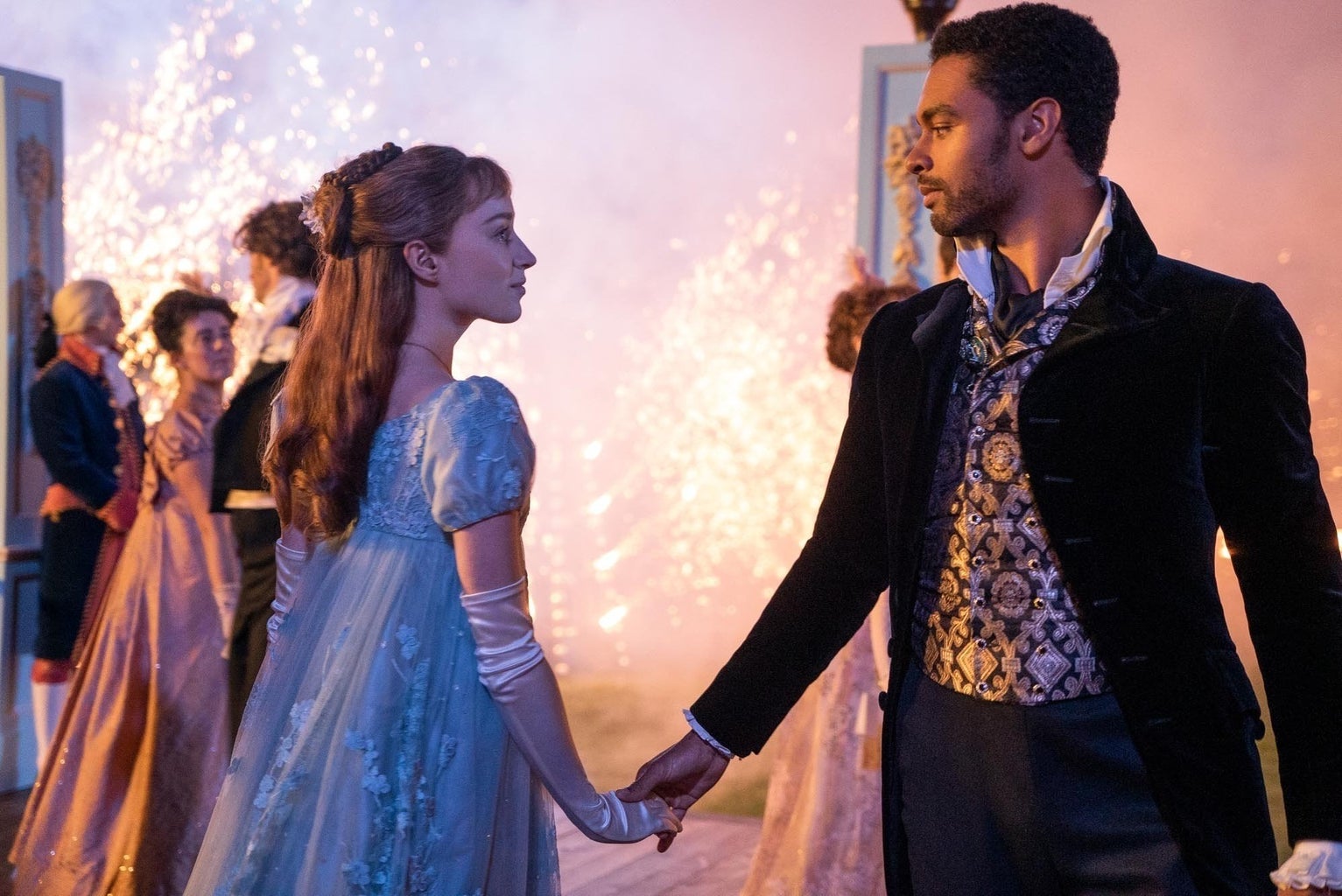 Another problem I have with the book is that you can tell from the trigger warnings the book talks about heavy topics, yet the author makes the characters brush them off. While the concept of rape or sexual assault might not have mattered so much back in the 1800s, the way the author chooses to deal with such topics doesn't sit right with me. I honestly expected more, but it was brushed away all for the sake of "love." If the book didn't romanticize such topics, I would've given the book a much higher rating.
As you can tell from the trigger warnings, the book talks about heavy topics and brushes them off. Although, overall, I would say the romance between them, starting from friends and going on to lovers, was quite a fun read. The book made it so you could imagine the tension between the two, similar to the show. Then there was Daphne's relationship with her siblings; while they may have been overbearing, you could see how she came to want a big family when her relationship with her mother, violet, and her brothers, Anthony and Colin, are so close.
Overall, if you don't take this book too seriously, it can be a good read. But, again, it has many faults that I just can't ignore, so my final rating is 2.5/5 stars. I probably would've rated it a 3.5/5 if the author didn't romanticize the heavy topics and the characters weren't so unlikable towards the end of the book. "Bridgerton: The Duke and I" is definitely a book you can skip and instead watch the show. Nevertheless, if you are a die-hard Bridgerton fan, then the book can be found on Amazon, Barnes and Noble, Books-A-Million or at many local bookstores.