TikTok has taken the book community by storm. Creators of all representations have created book-related content that has put certain titles in the spotlight and has quickly become some of the most talked-about books. So today, I'm coming to you as a fellow avid reader and bookworm to give you my opinion on which books are worth the read and which you can skip. I introduce to you, the Her Campus readers, BookTok, a blog talking about the trending books on TikTok.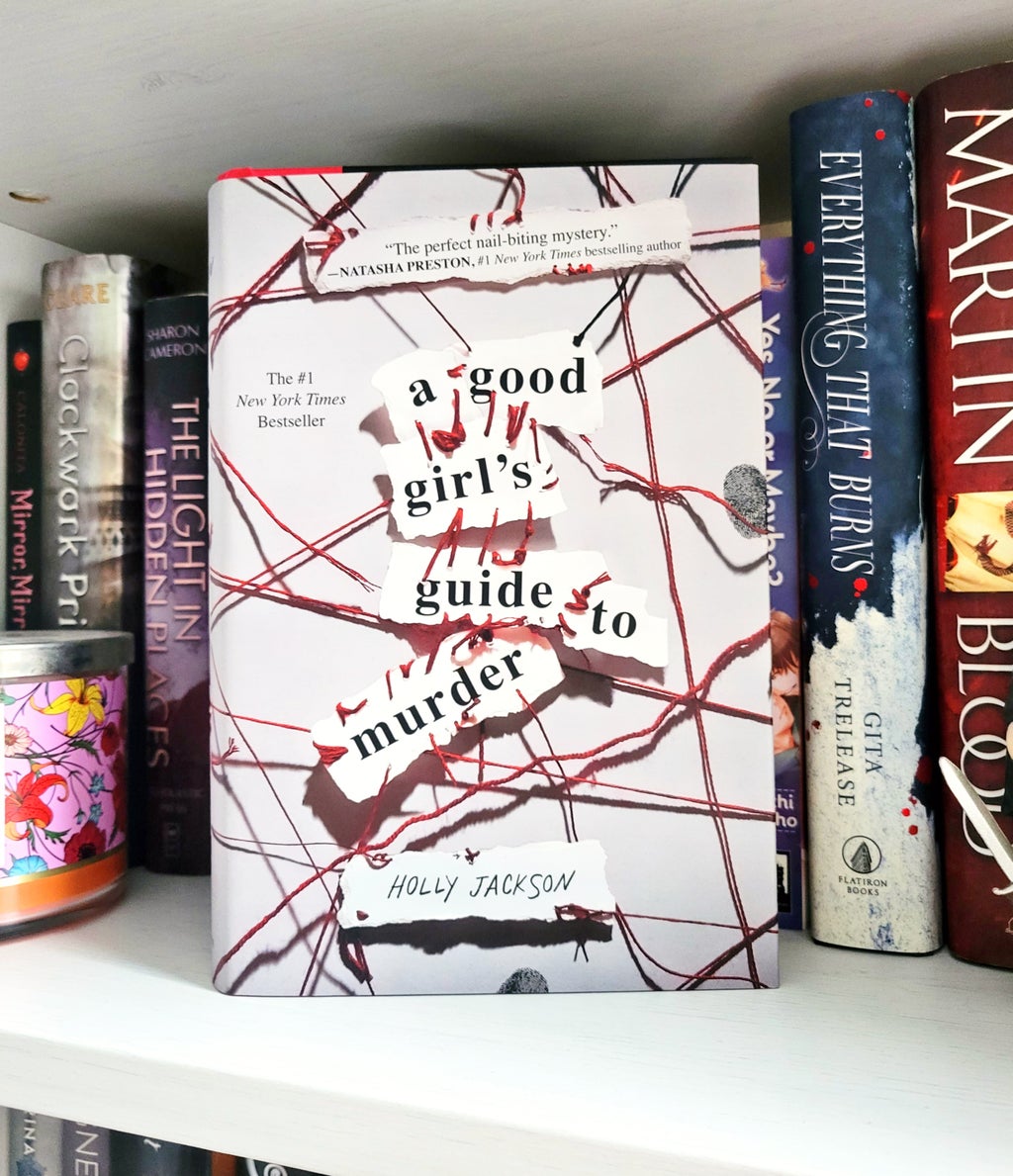 Summary
The first book featured is "A Good Girl's Guide to Murder" by Holly Jackson. "A Good Girl's Guide to Murder" is a young adult thriller that follows a murder mystery in a small town. Our main character follows Pippa (Pip) Fritz-Amobi, who grew up in the small town of Fairview, where nothing ever happens. At least, until Andie Bell, resident it girl, was murdered by her boyfriend Sal Singh, who killed himself. Everyone is convinced that Sal killed her; the police, the townspeople, but not Pip. So when Pip has to do a final year project, she chooses the case as her topic. As she digs into the case, she discovers dark secrets that may prove Sal's innocents, but many that people want to keep hidden. And if it turns out that Sal did not kill Andie, then who did? Pip and her partner Ravi Singh, the murderer's brother, intend to find out.
Some important triggers to watch out for:
Suicide
Drug/Alcohol use
Rape
Abuse
Bullying
Death
Statutory rape
TikTok Gossip
From the summary, you can tell just how interesting the book is, which is why many book influencers on TikTok decided to give it a read. Many "couldn't put it down" and loved the book, praising it for its plot twist and story development.
The plot twist and killer were so unpredictable that even reader @bookswithagemini made a TikTok about how the reveal "ruined her life."
Some, like TikToker @amberbooks, even went as far as to compare it to the TV show "Criminal Minds." She loved the way the author wrote it and rated it 4/5 stars.
She especially commended its visual representation. "Whenever Pippa did something, you got a visual reference of it, so when she was recording a conversation, you got the transcript of the conversation," she said.
When searching the book's hashtag, you can only ever see it associated with the words "amazing," "favorite" and "love."
My Review
This review will try to be as spoiler-free as possible as we at Her Campus hate spoilers!
"A Good Girl's Guide to Murder" took me by surprise. I was never really into mystery or thriller books, but I gave it a read after hearing about it on TikTok. And boy, was I surprised. Everything about this book impressed me, from its page structure to the diversity in characters and, lastly, the murder mystery itself. The book did not waste any time and got straight into the case instead of dragging it out, which meant it kept me at the edge of my seat even from the first chapter.
Pippa was my favorite character as she reminded me of a junior detective or journalist. She tackled Sal's case, saw the investigation's flaws and got straight into the sources, gathering information on both Andie Bell and Sal Singh. She was able to connect the dots by trusting the information she was given and not trusting those who told the "truth" of that night. The end of the book made me feel so many emotions: anger, joy, surprise and fear.
People said this reminded them of "Criminal Minds," but for me, this book reminded me of "Pretty Little Liars," except in this book, there were not four girls trying to move on from their friend's murder. Instead, it is a rag-tag team of the murderer's brother and a girl who simply had a doubt getting thrown into a slew of dark discoveries.
My final rating of the book is 5/5 stars, as "A Good Girl's Guide to Murder" definitely will not disappoint. The characters, writing, plot twist and especially the visual representation make this book a definite read! So hurry and buy this book by Holly Jackson on Amazon, Barnes and Noble, Books-A-Million or at any of your local bookstores.