Billboard Music Awards Alter for COVID-19 Precautions
The Billboard Music Awards returned last night on NBC! A star studded event which was postponed for 168 days due to COVID-19, made its annual debut as anticipated. This popular event says, "Music unites us all," and without a doubt we saw that Wednesday night.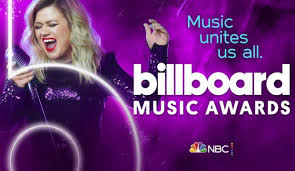 NBC / Billboard
Yes, COVID-19 is still a damper on the world and the host emphasized that often throughout the evening, but the show carried on and was still enjoyable to watch.
Kelly Clarkson, famous for her song "Stronger" hosted the award ceremony live from Hollywood's Dolby Theatre. Clarkson began the show with a bang; she opened with Whitney Huston and Kygo's 'Stronger.' She dueted with the acapella group Pentatonix.
Whitney Huston passed away from drowning, heart disease and cocaine use at the age of 48 on Feb. 11, 2012.  Even from the afterlife, she continues to love us all as her famous song "I Will Always Love You" indicates.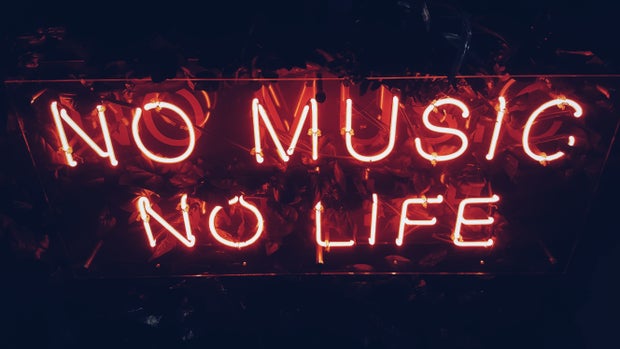 Photo by Simon Noh on Unsplash
In case your memory has gone downhill during this pandemic, Clarkson last hosted this show in 2019 when the world was still up and running. She mashed together songs such as Khalid's "Be Humble," Ed Sherean's "Shape of you," Taylor Swifts "Look What You Made Me Do" and many other songs.
Awards were given out safely with COVID-19 restricting normality in this musical night. All performers who were blessed to perform in LA were six feet apart from each other if they came with a band or dancers. Dolby theatre remained without an audience throughout the evening, but welcomed a few performers to accept their awards in person like Billie Eilish. She received the "200 Album Award" but that is not the only award she won.
Giphy Swae Lee, Kahlid and Kane Brown performed "Be Like That" following Sia's opening performance. Recapping Sia 's peformance, she decked herself out in a thick pink wig where her eyes remained unseeable, per the usual in her musical appearances. 
As the night continued to hit musically spectacular notes, Cher presented Garth Brooks with the "Icon Award." Brooks is currently the second highest selling artist behind the very late and great Elvis Presley.
Lizzo crushed and owned the win for "Top Song Sales Artist" with her song "Good As Hell." She arrived in a dress that said "vote" and said to viewers that we all need to "use your power and refuse to be repressed... bye b*tch!" We at Her Campus Hofstra would like to give a big thank you to Lizzo for changing the female music industry.
The "Hot 100 Song Award" was presented to Lil Nas X for his song "Old Town Road."  Billboard mentioned that this song actually made its debut on TikTok. Nas mentioned to an empty stadium that "Nas-November" is upcoming before an epic album drop in 2021. Stay tuned for his new album.
You definitely need a box of tissues for Alicia Keys'  beautiful performance. The red light heated up the stadium stage with her luscious and perfect trimmed bangs. Her song "Love Looks Better" hit streaming services following Labor Day this year, and the lyrics spoke to the hearts in need of some love. 
We were blessed with a little bit of country during the evening, and Luke Combs received "Best Country Artist" before performing his song "Better Together." A truly eye watering and emotional performance Wednesday.
Without giving too much more away to music fans, the top female artist of the year went to Billie Eilish for "Bad Guy." The artist advocated in her 10-second speech to "please wear a mask, please vote and be safe." 
Giphy Of course for no reason at all, Post Malone performed his song from a "secret location." The words "secret location" were used to emphasize his performance location over six times leading up to his song "Circles" on NBC live. His location was never revealed.
Lastly, as the weekend approaches check out your YouTube search engine to see the performers you may have missed. Here is the list of performers aired at Billboard:
Alicia Keys
Bad Bunny
Brandy featuring Ty Dolla Sign
BTS
Demi Lovato
Doja Cat
En Vogue
Garth Brooks
John Legend
Kelly Clarkson, Pentatonix & Sheila E.
Kane Brown, Swae Lee & Khalid
Luke Combs
Post Malone
Saint Jhn
Sia
For more about the awards visit Billboard.Com for more information. Until next year, keep streaming music to stay up to date for next year's artists, songs and their potential nominations.