Welcome back to my Author Spotlight series! It's been a solid minute since I contributed to this series, but now I'm back with two authors, Amanda Foody and Christine Lynn Herman, whose first co-written book came out on this past Tuesday, November 9, 2021.
Foody is well-known for her young adult series, "The Shadow Game" series and her standalone, "Daughter of the Burning City. " The third installment of her middle grade series, "Wilderlore," will be published on February 1, 2022.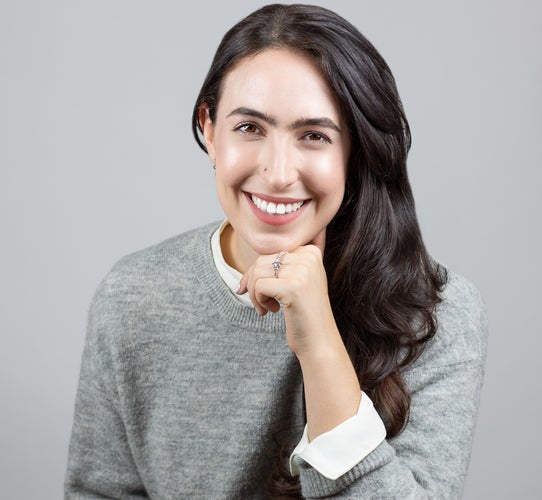 Herman is also a popular young adult author, popular for her duology, beginning with "The Devouring Gray." Her standalone contemporary fantasy, "The Drowning Summer," is expected for publication in April of 2022. The book follows Mina Zanetti as she tries to discover who actually murdered the three Long Island teens six years before "The Drowning Summer" takes place.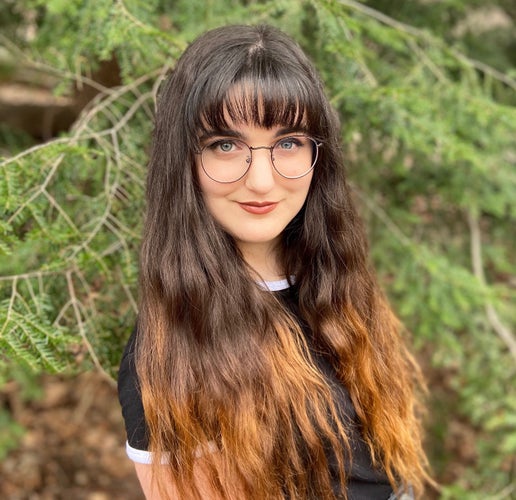 "All of Us Villains" is told in four perspectives, when seven champions in the city of Ilvermath, after a salacious tell-all book is published, are thrown into the spotlight to compete in the generational (and usually private) Tournament that would guarantee one family exclusive control over a well-spring of high magick that was thought to have been depleted. The publicized Tournament gives each champion a choice to rewrite their story or accept their fate, as well as new information that may just help them win. "All of Us Villains" is a duology with its sequel expected to be published in 2022. (Tor Teen, Macmillan)
What was the inspiration behind "All of Us Villains"?
Amanda Foody (AF)/Christine Lynn Herman (CLH): The inspiration behind "All of Us Villains" came from a conversation the two of us had about our favorite YA tropes. We both wound up discussing our love for death tournaments and how neither of us were brave enough to tackle such a big trope on our own…but hey, what if we tried writing it together?
What is it like working with another author on a story? How did it differ from writing alone?
AF/CLH: It's a completely different skill set. Writing a novel solo is a very cerebral and solitary process, where while editors, agents, and beta readers may weigh in with notes and ideas, the final decision about the book is always up to the author. When we're co-writing, every decision gets discussed by both of us. We also have to make sure we craft detailed outlines and schedules so that we can stay on the same page (literally and figuratively) as we draft and revise. Ultimately, it requires great communication and organizational skills—and most of all, trust in each other.
When writing, do you start with character or with your plot? Are you a "plotter" or a "pantser" Did any of this change while working with each other?
AF: I definitely describe myself as a plotter. I rely on a guidemap to lead me through the first draft, and when it came to co-writing and ensuring we each had the story straight, outlining was extra vital.

CLH: I used to describe myself as a pantser–I'd sit down with a vague conceptual idea and some main characters and basically see what kind of book came out. That's changed a lot over the years, and I would now consider myself somewhere in between. Part of it is definitely because of co-writing, as Amanda mentioned, but part of it is a shift in my own style and the type of stories I want to tell.
What was it like creating a magic system and world? What was the hardest bit of rules to make and how did you both align your visions?
AF/CLH: We talked a lot up front about our goals for the magic system and world, that we wanted to focus on this particular city called Ilvernath, and that we wanted the magic to feel nostalgic, in a similar vein as the death tournament trope. But we wanted to explore it in a way that felt fresh. For us, that meant spells and curses that have been fully integrated into a modern world, being sold at department and general stores, having brands, etc. The magic system is so important to how the plot works that we wouldn't have been able to start drafting without understanding it.
What was your favorite scene to write in "All of Us Villains"?
CLH: There's no way I can answer this without spoilers, so…let's just say there are two big plot twists in the first third of the book that were very fun for both of us to work on.
AF: I rarely say this but the final scene! Editing it together was such a blast because we knew it packed such a big, shocking twist. The book definitely ends on a bang.
Which character put you most outside your writing comfort zone?
CLH: This is kind of a non-traditional answer, but since there are four POVs in this book and Amanda and I each originally drafted two, I think all of them put me outside of my comfort zone. I'd never experienced what it was like to craft character like that, and it taught me so much about strengthening narrative voice and working with another person on a unified version of who a fictional character should be.
AF: This feels like cheating, but my answer is essentially the same as Christine's. Character–far more than world or plot–requires a lot of nuance, and we constantly needed to rely on each other to make sure all the characters felt like themselves no matter which one of us originally wrote the dialogue. That took a lot of communication and editing, as well as being able to understand why I might look at a phrase and go, "That does/doesn't sound like them." I'm not someone who likes to call such things a gut feeling and leave it at that. I like to pick apart that idea and analyze it. Why do I feel X character would or wouldn't react this way? How nitty gritty can I dig into how they think and speak and act?
Which character did you relate to the most while writing with each other?
AF: I relate the most to Isobel, as she and I share a fact in common: both of us have divorced parents, and though she isn't the first character I've written like that (Viola from Wilderlore was the first), and though our parents are otherwise nothing alike, when it came to writing a book that featured so many different families, it was meaningful to include one that looked a little bit like mine.
CLH: I relate the most to Briony. I was an intense, dramatic, stubborn teenager, with strong feelings about my place in the universe and what I was "supposed" to do. I also put a lot of pressure on myself. Unpacking those emotions and that behavior as I grew up was a painful but necessary process, and while I certainly never went to the extremes Briony does in AOUV, I found a surprising amount of parallels between us the longer we worked on the book.
Do you think you'd be able to make it through and win the tournament?
AF: I like to think I wouldn't die first, but I don't presume to imagine I'd win LOL. There are still far too many video games I play on Easy or Medium mode only.
CLH: If I survived the first night, I would probably hole up in the Cottage or the Cave and try to wait things out…but I doubt I'd make it past the first night, honestly.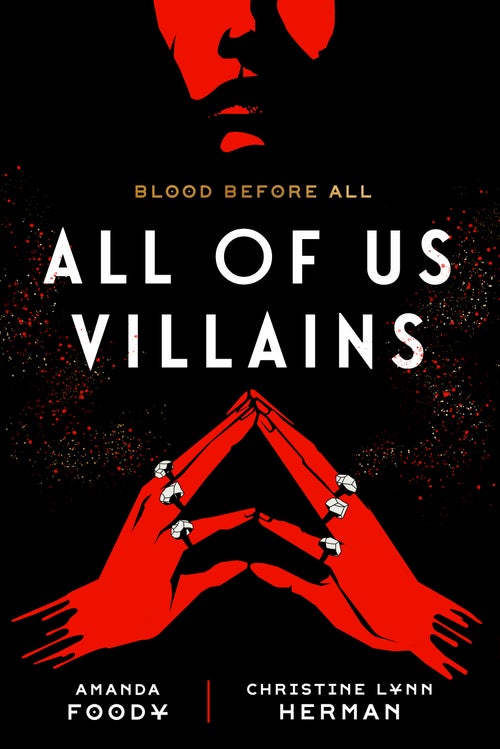 What is your favorite place to write pre- and post-pandemic?
AF: My favorite writing spots haven't changed–either my bed or my living room floor. To me, writing is a bit like reading. I wanted to be in my pajamas, with a steaming mug of tea next to me, completely swaddled in my comfiest blankets.
CLH: My favorite spots haven't changed either—I love sitting down to write from my work-from-home desk with my trusty laptop and a giant mug of coffee.
What new releases are you looking forward to?
AF: There are two YA fantasy releases in 2022 that I was lucky enough to read early and I adored them both so much. The first is "The Ivory Key" by Akshaya Raman, which is an incredible quest story that features four royal siblings, and the other is "The Girl Who Fell Beneath the Sea" by Axie Oh, which is such a lush, romantic fantasy that completely captured my imagination.

CLH: I'm so excited for both of those books too! I'm also waiting anxiously for "Into the Midnight Void" by Mara Fitzgerald, the sequel to "Beyond the Ruby Veil," which is a super dark, whip-smart, and absolutely hilarious fantasy novel about the ultimate female villain, and "A Far Wilder Magic" by Allison Saft, which is a gorgeously written dual-POV fantasy romance that I cannot recommend highly enough.
What are your current reads?
CLH: I just finished "Vespertine" by Margaret Rogerson, which is now a new favorite, and I am currently reading (and loving!) "Jade Fire Gold" by June CL Tan.
AF: I'm also finishing up "Vespertine" by Margaret Rogerson, which is incredible, and high up on my TBR is "Priory of the Orange Tree," a book that I know I'll adore but I've yet to have the time to singularly devote to it. I'm 100% packing it for my honeymoon next month.
If you could write one type of scene for forever and ever, what would it be?
AF: Arguments! I like to think I'm easy-going in real life, but there's no scene I love more than when two characters verbally eviscerate each other.
CLH: Characters having a really intense bonding moment, whether it's a romantic, platonic or familial. I love conveying complex emotional beats on the page.
What can readers look forward to while reading "All of Us Villains"?
AF/CLH: Edge-of-your-seat pacing, terrifying plot twists, impossible romances, and characters we hope you'll root for as they all plot against each other.
What advice would you give to aspiring authors?
AF/CLH: Don't get too caught up in comparing yourself to other writers or authors. Everyone has their own unique skill sets and path to publication.
What can we expect from the sequel of "All of Us Villains"?
AF/CLH: We can't say much…but expect a lot more drama and some extremely angsty kissing. We hope readers enjoy it as much as we're enjoying writing it!
—
You can visit Amanda Foody's website here and Christine Lynn Herman's website here. As usual, continue to buy books from your local independent bookstore, which you can find by using Indiebound or by purchasing your copy of "All of Us Villains" on Bookshop.org.
All my thanks to Amanda Foody and Christine Lynn Herman for answering all of my questions. I also want to extend my thanks to both Saraciea Fennell and Giselle Gonzalez for helping me set up this interview and for sending me an Advanced Readers' Copy of "All of Us Villains." Without both of them, this interview wouldn't exist and I'm very grateful to have had this opportunity.