Author Spotlight with Tracy Deonn
Hello, and welcome back to my Author Spotlight series, where you get an inside look at the story behind a book! For this spotlight, we're shining a light on Tracy Deonn and her debut novel, "Legendborn," which was published on September 15th, 2020. The book is described as "a new contemporary fantasy series that blends Southern Black Girl Magic with a campus secret society and a fresh twist on classic mythology." As of October 4th, Deonn is now officially a New York Times Bestselling Author, with "Legendborn" debuting at #5 on the Best Seller's list. "Legendborn" is the first book in a series published by the Simon & Schuster imprint, Margaret K. McElderry Books.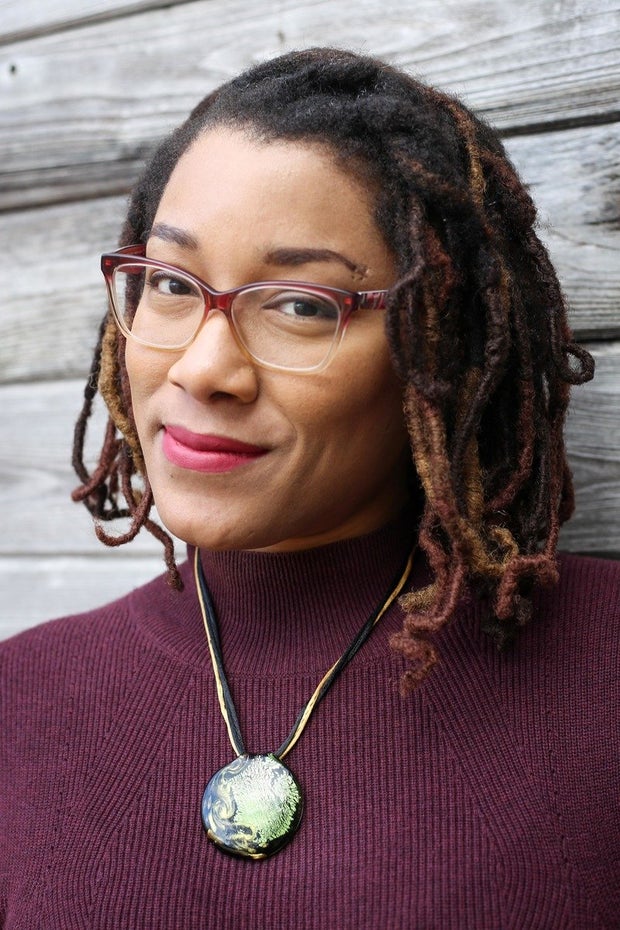 Photo by Kathleen Hampton
When Bree Matthews' mother dies in an accident, she chooses to attend a residential program at UNC-Chapel Hill for bright high schoolers as a way to escape the memories of her mom. But when she witnesses a magical attack on campus, she comes across a secret society of "Legendborn" students and a teenager who calls himself a "Merlin." His magic reveals her own magic and a hidden memory: a Merlin was there the night her mother died. In order to find out what happened to her mother, she infiltrates the Legendborn as the recruit of Nick, a self-exiled Legendborn, who wants nothing to do with the society. When the Legendborns reveal themselves as descendants of King Arthur's knights and that a magical war is coming, Bree has to decide how far she'll go for the truth and whether she should use her magic to take the society down or join the fight. You can read the full book description here on Goodreads.
With one of the most anticipated books for the fall, Tracy Deonn gives us a behind the scenes look at her own writing process and inspiration for "Legendborn," as well as what books she's looking forward to reading.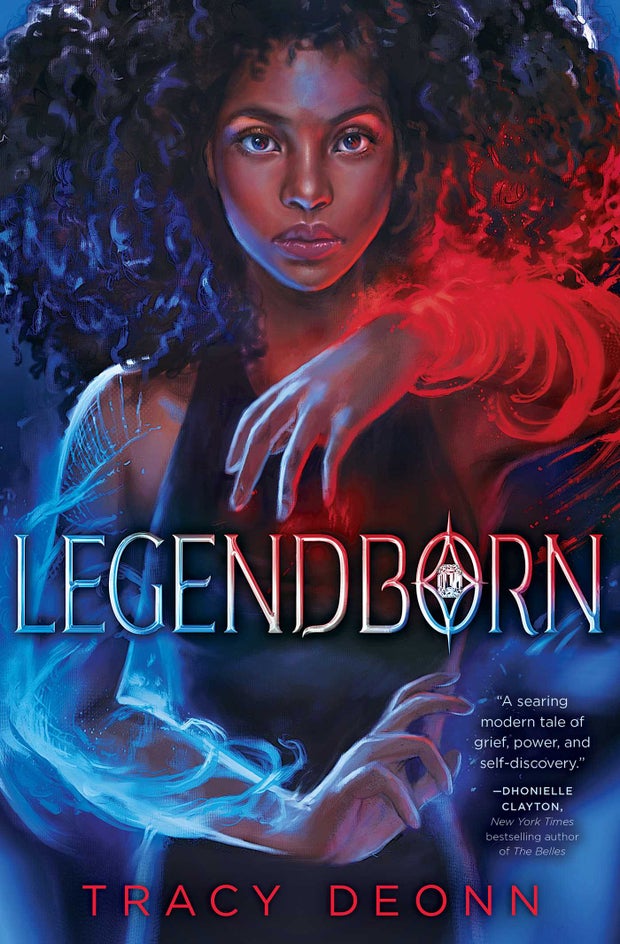 Simon & Schuster / Margaret K. McElderry Books.
What was the inspiration behind "Legendborn?"
The first kernel of "Legendborn" was born when I lost my mother. At that time, I found out that she had also lost her mother when she was my age, and that the same was true of my grandmother. Being a writer, I immediately wondered how such a pattern could have happened in my family. Of course, there's no real answer here - life is strange and sometimes the odd and surreal happens to us and that's that. But as a writer, I decided to create an answer. That's really the source of Bree's story—a book-length, contemporary fantasy answer to an impossible real-world question.
When writing, do you start from a character and then go from there or do you start with a plot? What did you know about the world and characters before you started?
I definitely start with character first, and that's where I return whenever I feel like I'm losing my way in the process of drafting a book. Bree has one central question driving her and motivating her forward: "What happened to my mother?" Her pain, anger, and bravery around this mystery is the source of all of her decisions. This starting point led me to questions about legacy and legend, which then led me to King Arthur, so I knew that I wanted to bring the legend into the story in a modern, believable way.
What is your favorite genre to read?
Contemporary fantasy, of course! High fantasy is probably tied next with urban fantasy. I have a sweet spot for rom-coms.
What is your writing process? Are you a "plotter" or a "pantser?"
I'm absolutely a plotter and my instinct is to plot the entire book, but I've found I use tentpole moments more often than I use my fully written outline. I'll write toward those and sometimes find myself somewhere new and wonderful, so then I'll need to outline again from that spot in the story. I think that means I'm a "plantser?" I plot until I pants, then I plot again, and so on.
How has it changed from writing "Legendborn" to its sequel?
The "Legendborn" sequel has looked a lot different because I've fully embraced that in-between status, whereas with Book 1, I was more attached to my original outline.
What are your most recent reads or books that you're looking forward to the release of?
I can't wait to read Naomi Novik's "A Deadly Education" and have already bought two editions! I am looking forward to Ashley Poston's "Among the Beasts and Briars" and "The Invisible Life of Addie LaRue" by VE. Schwab. Can't wait for LL McKinney's "Nubia" graphic novel and Bethany C. Morrow's Little Women remix.
One of the things that I noticed about "Legendborn," and that other reviewers have also noticed, is that you confront the history of colonialism and violence against POC's head on and how that has played into modern-day anti-Blackness and, and more so, make it an integral part of the plot so that no one could ignore it even if they wanted to. What was it like actively making that decision as you were writing?
I always knew that I wanted to fully inhabit the subgenre of contemporary fantasy and actively push at its boundaries, and also hold myself and the book accountable to the subgenre in near equal parts, both the contemporary and the fantasy. For me, the "contemporary" aspect meant acknowledging and wrestling with real history. It also meant engaging fully with Bree's Blackness whenever that engagement would naturally occur in the real world environment of a PWI (Primarily White Institution) college campus in the South. Every microaggression Bree faces is based on something that happened to me as a young person at some point. In a way, this approach never felt like a decision, but more like a challenge to myself and to the genre to really show all the ways that systems of power would operate in a world like this, whether that's magical power or colonial violence power or tools of oppression.
What books have changed the way you write and why?
"The White Boy Shuffle" by Paul Beatty was the first time I saw contemporary, commercial fiction and literary fiction and sort of slightly surrealist satire working at the same time in one book. That definitely freed me from thinking I needed to have only one type of "voice" in a project. "The Woman That I Am" (edited by D. Soyini Madison) is an anthology of works by women of color that includes stories, essays, poems, and plays that weave in and out of topics of identity. Dr. Madison is a mentor of mine and seeing all of that personal wisdom in one book gave me permission to write from my lived experience as a young artist. "The Dark is Rising" by Susan Cooper was the first time I'd seen someone treat Arthurian legend as both a legend and a reality, and "Legendborn" is definitely a love letter to that approach.
What clique/crowd were you a part of in high school?
Geeky readers. I was on the periphery of the theater kids but didn't actually do any theater until college.
Were there any pressures you felt in being a diverse writer and writing diverse characters? Were there any microaggressions and pushback that you faced in querying your book that came with this? Especially with not only having a WOC main character among a white cast, but also a Taiwanese-American character that's part of the LGBTQ+ community and multiple characters in the Order who are either part of the LGBTQ+ community or non-binary?
I didn't face any pushback during the querying process regarding the identities of characters in the book. A few of those characters weren't present in the draft I had during the querying process, actually, and came later as I fleshed out my ensemble and world. I felt pressure in representing my own identity throughout every step of the process; as a Black woman writing an Own Voices fantasy book in an industry and age category that doesn't publish a lot of books that fit that profile, I felt the pressure of representing my community well. That pressure kept me up at night more than anything else. I turned to my community of Black women fantasy writers for read-throughs and consultations as much as I could and took leaps of faith that felt true to me. 
If there was a specific type of scene that you could write forever, what would it be?
Romantic tension forever and always.
What is an opinion/world view/preference that you have taken on in your life because of a book you read?
I think "Dealing with Dragons" by Patricia C. Wrede was the first YA fantasy book I read where the female protagonist was both practical and ridiculous, and I wanted to find a way to be both, too. Cimorene was someone I immediately felt I understood at every decision point, even when she runs off to purposefully become captured by a dragon.
What advice would you give to aspiring writers?
I know people say this a lot, but write the story you want to read, first and foremost. I think that starting from that place is how we see innovation, because each of us has a unique perspective and lived experience.
I also think it's a great idea to ask for feedback in specific areas of interest when you share your work in a workshop or with a critique partner, or think of your readers' strengths as feedback providers and consider those strengths when you share. This way, you get what you need at each stage of the writing process. For example, I have a friend who reads everything right off the presses and is an "alpha" reader; honestly, her job is to cheer me on, point and shout about what is working well, and encourage me about the things that have potential. She's not a line editor, and getting that type of feedback at an early stage can be confusing and unhelpful. There are other friends who only read peoples' work that way, which is fantastic, and I know to ask for their insight a little later on in the process!
What does having your books published and being an author mean to you?
I think a lot about what I want my work to do in the world, in particular as a writer for young people. I write SFF for young readers because these books consistently communicate to readers that they have all they need to save the world. Yes, there are skills to learn, lessons to absorb, people to meet, and maybe magic to control, etc., but the eternal message is that you don't need to be an adult to win the day, and you're probably more capable of the "impossible" than you realize you are. I love that message and think that every young person deserves to hear it. Adults, too!
You can visit Tracy's website here and find links to buy "Legendborn" here. Of course, check out your local independent bookstore first or use Indiebound if you don't know your closest indie bookstore. You can also read more of Tracy Deonn's work in "Our Stories, Our Voices" (edited by Amy Reed) and "From A Certain Point of View: The Empire Strikes Back."
Last but not least, I want to thank Tracy Deonn for answering all of my questions and writing such an awesome book. It honestly helped me get out of an incredible reading slump because I was hooked by the first page. I also want to extend my thanks to Lauren Carr for supplying me with an ARC and finished copy of "Legendborn," as well as putting up with countless emails from me.