Author Spotlight with Jenn Bennett
Hello, and welcome back to my Author Spotlight series, where you get an inside look at the story behind a book! For this week, I interviewed Jenn Bennett about her newest book, "Chasing Lucky," her newest Young Adult contemporary romance that comes out on November 10th by the Simon & Schuster imprint, Simon Pulse. Bennett is an author of over twelve books, including her other YA novels: "Alex, Approximately," "Starry Eyes," "Serious Moonlight," "The Lady Rogue" and "The Anatomical Shape of a Heart." She has also written many books in the urban fantasy and paranormal romance genres, including the "Arcadia Bell" series and the "Roaring Twenties" series.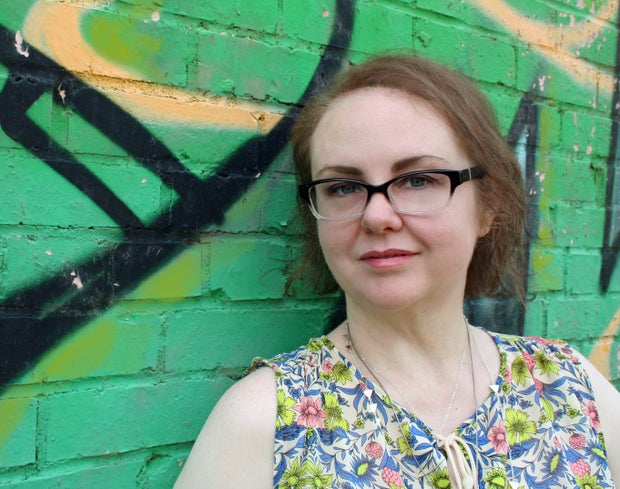 Photo by Heidi Darbo
"Chasing Lucky" follows Josie St. Martin as she moves back in with her single mother to her hometown. When she runs into her childhood best friend, now the town's certified bad boy, Lucky Karras, she is warned to stay away to keep out of trouble. But when Josie lands herself into some hot water and Lucky takes the fall, Josie discovers that though both of them have changed, and she may be falling for the guy Lucky has become.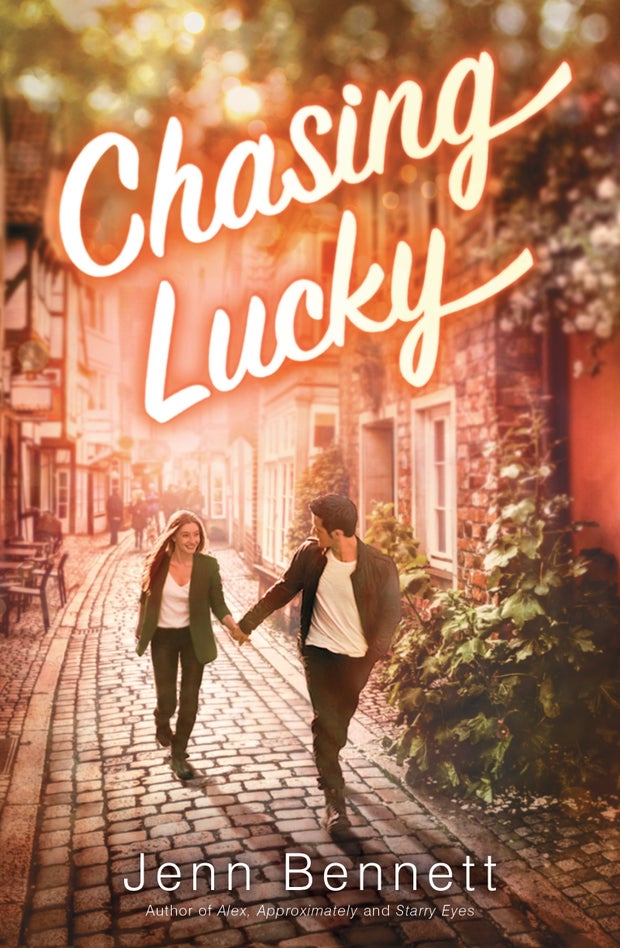 Simon & Schuster/Pulse
What inspired you to start writing?
I wasn't one of those "I also knew I wanted to write since I was a child" people, actually. I was in a corporate job that I detested, and my boss asked everyone in my team what we'd be doing if we weren't there. I blurted, "I'd be a writer," out of nowhere. I'd shocked myself, honestly. I'd written poetry in high school and was the girl who wrote funny emails in the office, but nothing else. Soon after, I was laid off in the recession, and I decided…why not try to write? I never went back to a day job, never looked back.
In your acknowledgments, you stated that you were a bookseller for 10 years. Is that where the idea behind "Chasing Lucky" came from, or did you begin with the characters of Josie and Lucky?
Actually, the idea that started it all was seeing a teenage girl shamed online a couple of years ago for a mistake. The public shaming devolved beyond what she'd done into fat-shaming and slut-shaming, and it was completely cringey and awful, and though her fifteen-minutes of notoriety came and went one afternoon, it got me thinking about how we all do dumb things and what it's like to face up to your mistakes but also recover from public shame, and why women sometimes have to carry more shame than men.
With "Chasing Lucky" being your 13th book, how do you continue to find inspiration for your books?
Inspiration can come from anywhere. Old films. Things I see online. A phrase in a book I'm reading. A joke I hear. It's never in the same place twice and completely unreliable!
If you were a character in a YA book, what genre would you want to be in and what character trope do you think you would be?
Dark fairytale enchantress. The woods are mine. BEWARE.
What is your writing process and how has that changed from your first book to now? Has it become easier or more stressful?
Every book is different, but I tend to spend a lot of time world-building and character-building and just plain building inside notebooks. I also do a lot of drawing in these when I'm dreaming up a book; I'm an artist, as well as a writer, so I tend to brainstorm in pictures. 
As far as stress… 
When you write for a publisher, you have to turn in a proposal with your idea for your next book all neatly outlined before you write it. And I prefer to discover the story as I write, so I find myself getting bogged down in my mechanical outline and wanting to write something completely different. Trapped! I trapped myself! AH! That can be a lot of pressure. Writing for yourself is much easier, trust me.
Pre-Covid, what was your favorite place to write, and now, where do you write?
It hasn't changed. I write in my home office, which is also my art studio. It's the only place I can work. No music. Just me and my dogs and the tap-tap-tap of the keys.
Without giving spoilers, what was your favorite line/scene that you wrote in "Chasing Lucky"?
The first scene when Lucky and Josie go out on the water. It's not pretty for one of the characters (oops!), and I enjoyed every minute of it. Mean author!
If there was a specific type of scene that you could write forever, what would it be?
Lovers getting to know each other and suddenly realizing there's a spark between them. That scene.
What was it like writing "The Lady Rogue" as your first YA fantasy? Do you hope to dive into another YA genre soon or revisit the lives of Theodora and Huck?
It was a joy! I wrote fantasy and historical romance before I wrote for teens, so it felt like coming home for me. This year, I've been working on something new that my agent hasn't even seen, so we'll see what happens!
What do you think makes a good book boyfriend and is always something you make sure to include?
Someone who verbally asks for consent, which I think is super sexy.
What is an opinion/world view/preference that you have taken on in your life because of a book you've read?
Every historical book I've read that takes place on a large sailing ship, which only underscores the fact that I would never make it longer than a day or two at sea, max. Bad food. Lice. Scurvy. Lack of toilet paper. Best to throw yourself overboard and try your luck with the sharks.
What books have changed the way you write and why?
Not books as much as certain authors. From Donna Tartt, I learned that it was okay to ramble, as long as the protagonist's voice was engaging and intimate. (Ha!) From Neil Gaiman, I learned that setting can be a character, which has always excited me in film. 
What does having your books published and being an author mean to you?
Everything. My life has two parts. There was Before Writing and After Writing. I cannot go back to Before.
--
You can visit Jenn's website here and find links to purchase "Chasing Lucky" here. For buying books, check out your local independent bookstore, and if you don't know where that is, Indiebound is a great place to help in finding one. If you don't have a local indie, you can buy "Chasing Lucky" or any of Jenn's other books at Bookshop.org.
All my thanks to Jenn Bennett for answering my questions and writing such a great book! "Chasing Lucky" made me miss the real world and all of the possibilities that existed within it, pre-pandemic. Thanks again to Lauren Carr for supplying me with a free e-galley of "Chasing Lucky" and being the liaison between Jenn and I. Without her, I wouldn't have had the opportunity for this interview, and I'm very grateful for that.