Hello, and welcome back to my Author Spotlight series, where you, as a reader, get an inside look into how a book gets made. For this spotlight, I interviewed Chloe Gong about her debut book, "These Violent Delights." A 21-year-old senior at UPenn, Gong is an early voice of Generation Z and has already received four-starred reviews for her book ahead of publication. "These Violent Delights" is a YA urban fantasy retelling of "Romeo and Juliet," set in 1920s Shanghai with a Chinese Juliet. Published through Simon & Schuster's Margaret K. McElderry Books imprint, "These Violent Delights" will be released for publication on November 17th and is a must-read for November. Gong will most certainly be an influential voice among both young adult authors and readers for years to come.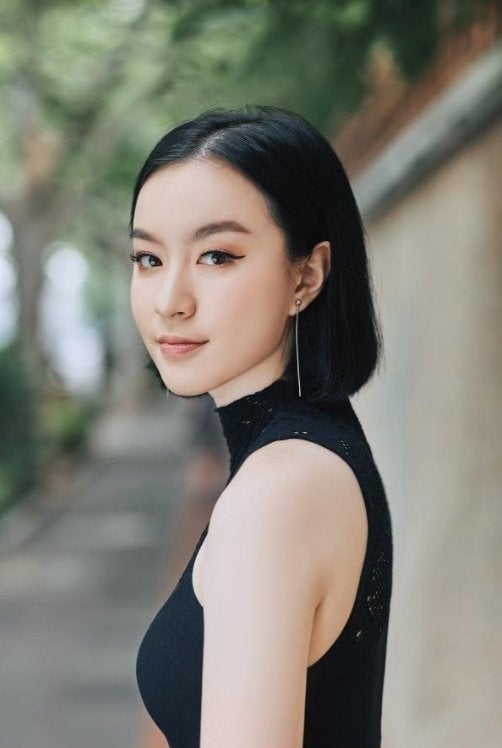 "'These Violent Delights' is a heart-stopping Science Fiction/ Fantasy YA retelling of Romeo and Juliet set in 1920s Shanghai, with rival gangs running the streets red and a mysterious monster from the depths of the Huangpu river spreading a deadly plague of madness. Chloe Gong's atmospheric historical fantasy embeds conflicts of gender, sexuality, and imperialism into Shakespeare's most famous love story with a dynamic, intersectional cast of characters that is sure to resonate with readers." (Margaret K. McElderry Books/Simon & Schuster)
"With a blood feud between the Scarlet Gang and the White Flowers, Juliette Cai is caught in the middle of it as the heir to the Scarlet Gang after she returns from studying in America. But the blood feud runs deeper for her, with the White Flowers as her only enemy and each move being made by their heir, Roma Montagov, Juliette's first love… and her first betrayal. But when a madness takes over the streets of Shanghai, and the people begin whispering about a monster lurking in the river, Juliette and Roma must set aside their guns and grudges to stop the mayhem and reclaim their city." (Margaret K. McElderry Books/Simon & Schuster)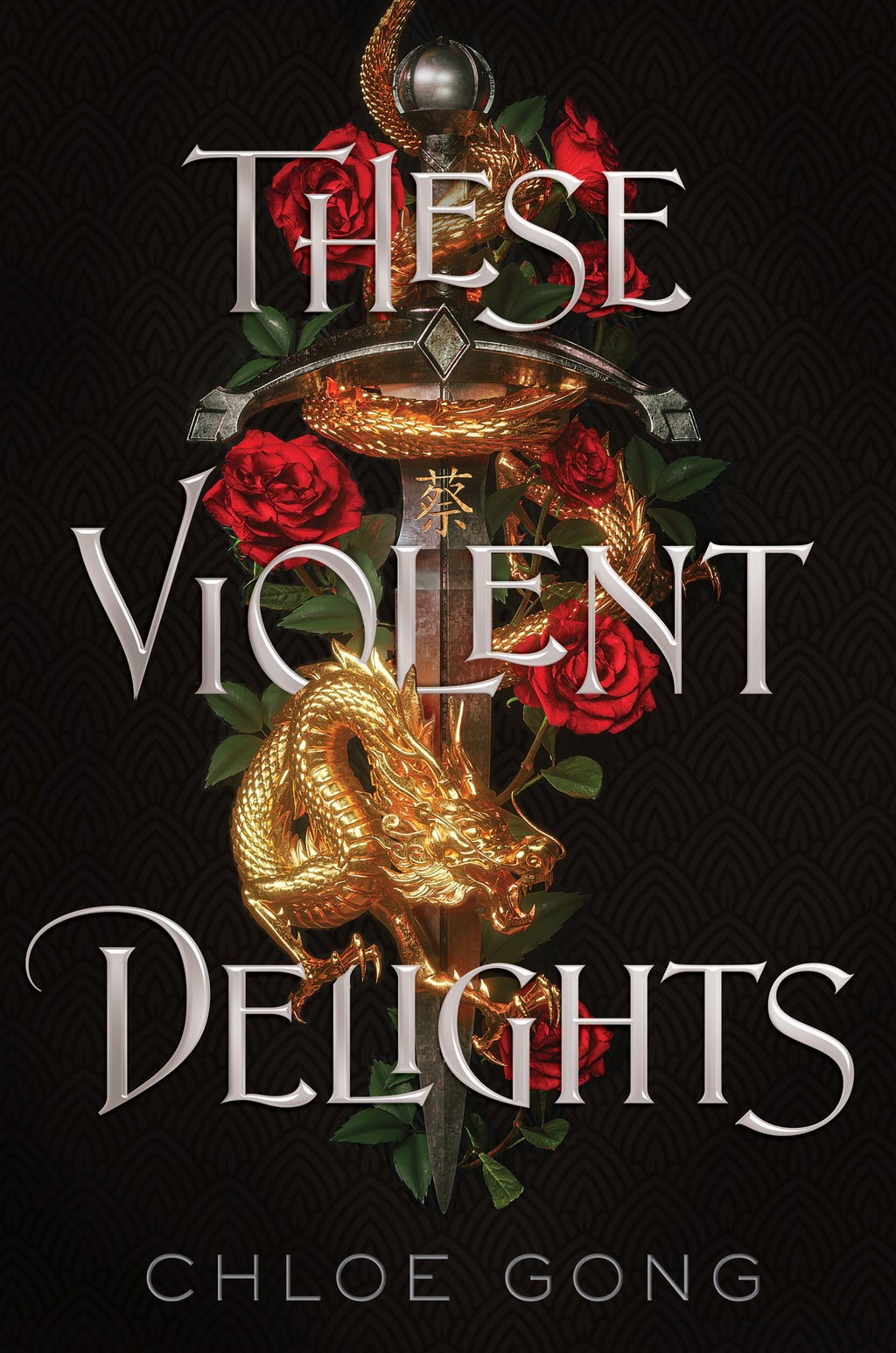 What inspired you to write an #OwnVoices retelling of "Romeo and Juliet" in 1920s Shanghai?
I was really interested in the concept of a blood feud, and what sort of story I could draw forward from that. I had this image in my head of two families at war, and star-crossed lovers who are forced to choose sides, except they have a certain bitterness toward each other too because of the circumstances they have been slotted into. Of course, you can't think star-crossed lovers and blood feuds without thinking of 'Romeo and Juliet,' so instead of circling around these themes and trying to insist on my originality, I decided to embrace re-imagining it by taking the very heart of Shakespeare's ideas, and then entirely changing the context. That's when the 1920s came in, because I adored the aesthetic of that era but I had also noticed an absence of stories set in this time period that actually engaged with the colonial and racial tensions of that time instead of brushing it under the rug. Specifically for Shanghai, I wanted to tell a story of this place and this time, steeped with the culture that I know well. I've always had an inkling of Shanghai's history in the 1920s, but the more research I did, the more it seemed perfect for the story I was trying to tell. 'Romeo and Juliet's' ideas were perfect for rival gangs and imperialist powers: I could not only engage with Shakespeare's original ideas about hatred between two houses, both alike in dignity, but then I could develop the nuances even further when hatred from unequal groups—the Western colonialist powers—are in play, and explore how this is in fact oppression.
When writing, do you begin with a character and then go from there, or do you start with a plot? What are the main things you need to know before jumping in, and by relation, are you more of a "plotter" or a "pantser?"
I'm a very intense plotter! I need to know a lot before I go into a book, but it usually differs depending on the project. The heart of the story is always unique, and that seems to color what it is that I'll begin from. Some books I needed the character's main drive, some I needed the inciting event. Sometimes I won't know how a book ends when I start it, and sometimes the ending is all I know. Either way, I always have to plan out what it is that I want the book to revolve around, and only then can I start to draft!
What type of scene would you write forever, if you could?
Angst scenes between a character ship. They're always so delicious, but then the trouble is that you need other scenes that build up to the angst scene, so by virtue of always writing angst scenes they wouldn't be as delicious anymore. The struggle!
What should readers prepare for before reading "These Violent Delights?"
Just their feelings. Kidding! Or am I? But really, I wrote 'These Violent Delights' to be an adventure—a portal into another world that is accessible to anyone who is willing to enter. So only prepare to be taken on a ride!
What was the process of finding an agent and an editor like? Did everything seem to move quickly, or did the process take longer than you expected?
Everything seemed to move very quickly for me, but I think it's because I prepared so much beforehand, that by the time I dipped my toes into the querying trenches, I had already come in with everything needed, as opposed to learning in the process. And I think both are valid ways! I know a lot of people spend longer querying because it's a method of growth as they're braving through with different manuscripts, whereas I had written a whole eight manuscripts before querying for the first time with 'These Violent Delights', so once I had polished up my query letter, my success rates were high because I had spent so long getting my craft to that point! I signed with my agent after an exact month of querying, and then I was on submission for about four months before landing with an editor and publishing house. So, things moved as expected/on the faster side!
You've been described as an early voice of Gen Z. Being a college student at UPenn, how do you find time to write with classes and homework?
Sooooo many to-do lists. It's constantly a game of prioritization, because sometimes writing will need to be set aside while midterms are going on, and sometimes the schoolwork needs to be paused if I'm on deadline for my editor. It's definitely not easy: balancing classes and publishing usually means I'm missing out on a decent amount of sleep, but I genuinely enjoy everything that comes with being an author so much that the sacrifice will have to be made!
What niche side of TikTok do you think Juliette, Roma, Rosalind, Kathleen, Benedikt and Marshall would be on? What is the oddest side of TikTok that you have come across?
Juliette would occasionally dabble on the fashion side, but I can also see her on the comedy skit side where she ropes Roma in pretending to do something cute, but as soon as the music changes, she uses her elbow to slam him into next week. Benedikt and Marshall would definitely be on that side too, though I guess that's not really a niche side because that's where all the verified users are. Kathleen would actually be on a niche side: maybe those TikToks where it's just objects getting squashed. Rosalind would be on the side of TikTok with the flashing lights filter and people write increasingly specific scenarios in white text over their face as they stare sadly into the camera. Roma would just be on BookTok.
The oddest side of TikTok I've come across is probably the side with that audio "now you know what's real and fake" and someone puts their fork into furniture and suddenly the furniture is cake. *Shudders*. Nightmare material.
Do you have any advice for college students who are struggling in finding the energy to write?
I think, first and foremost, don't be hard on yourself. I happen to be publishing while still in college, but it's not a path for everyone. Different people's journeys are so different, and especially while in college, you have so much time ahead of you to write to your own timeline. If something else is more pressing at this point in your life, there's absolutely nothing wrong with focusing on it instead! And if you do find you want to make room for writing, then all the advice I can offer is to carve out time for it, no matter how little. Five minutes a day, half an hour a day, one hour a day. Slowly, it'll start to stack up!
Which character, from any of Shakespeare's works, have you found to be your favorite and why?
I love Cleopatra from 'Antony and Cleopatra.' Not because she's even likable in the slightest, but she just seems so real, with the flip-flopping personality and the dramatics. 
What was it like recasting Shakespeare's characters in an intersectional light, while mixing your setting with both fantastical and historical elements?
A lot of it ended up coming naturally because I want to write characters who represent teenagers today anyway, so intersectional representation wasn't even really an active decision for a retelling, but more just how I write! I think it made Shakespeare's themes all the more relevant to readers too, when suddenly there are other layers like characters' identities applied onto the way they see the world. I wanted young readers to see that people who look like them can be the heroes of fantasies. I wanted young readers to see that people who look like them did exist in true history, that intersectional representation has always been around, if only erased from the records. Doing all of this while engaging with the skeleton of Shakespeare's ideas only made it all the more fascinating!
If you were a character in a YA book, what character trope do you think you would be?
The one that's a bit too weird with the knives.
What books have changed the way you write and why?
It's not so much that any have changed the way I write, but I was such a fanatic YA reader while I was growing up and developing my skills that I think my starting base has been built up from these foundational books that literally made me into a writer. 'The Mortal Instruments' first got me into my obsession with reading and storytelling. 'Daughter of Smoke and Bone' and 'The Diviners' influenced my love for beautiful prose while handling a tightly-paced story. There are a huge variety of others, particularly out of the YA paranormal romance boom, that have molded the way that I tell stories.
What is an opinion, world view or preference that you've taken on in your life because of a book you've read?
Not one specific book, but all of my favorite books are always the ones that remind me the world is so, so big, and we are only a speck within it. Nothing matters, and that is a reassuring thought.
What advice would you give to all aspiring writers?
Read! Read so much, and read as much as you can. There's nothing—no one—that can teach you as well as a well-written book can, and there is no class that will be as good as simply familiarizing yourself in the genre you want to write in. Everything there is to know about writing is all out there, hiding in the texts. The most important thing is to learn from them.
What are your most recent reads/books you're looking forward to the release of?
I'm so excited for Holly Black's 'How The King of Elfhame Learned to Hate Stories.' The last time I truly felt alive was the release of 'Queen of Nothing,' so I'm ready for that same dose of serotonin. Some of the recent ones I've also loved is 'Cemetery Boys' by Aiden Thomas and 'Everything I Thought I Knew' by Shannon Takaoka.
What does having your book published and being an author mean to you?
It means having the honor to reach an audience, which is all I've ever wanted when I set out to tell stories! While I write because I personally love it, I also know that I would not be an author if there wasn't also a reader on the other side. I pursued publication because I wanted my stories to reach readers, and to me, that is the most important thing about being an author at the end of the day.
—
You can visit Chloe's website here, where she also has links of where you can pre-order "These Violent Delights". As always, check out your local independent bookstore or use Indiebound to find the closest indie bookstore near you, or order from Bookshop.org, which raises money for local bookstores. If you pre-order the book, submit your receipt here to get a "These Violent Delights" art print, bookmark, signed bookplate and sticker. You can follow Chloe's social media @thechloegong on Instagram and on Twitter.
All my thanks to Chloe for answering my questions and writing such an awesome book. I'm already dying to get my hands on the sequel and I'm so excited to continue reading all of Chloe's books in the future. I also want to extend my thanks to Jenny Lu for helping me set up this interview, for supplying me with an ARC of "These Violent Delights" and for being the liaison between Chloe and I. Without her, this interview wouldn't exist, and I'm very grateful to have had this opportunity.