Sunday October 24, was our second Fall event day of the year at the Hofstra admissions office, and we were happy to welcome almost 300 students to our campus! But with a number that large comes a lot of hard work from a lot of people, so here's an inside look at the life of a Pride Guide on an event day!
It starts with getting up bright and early…and by bright and early I mean an hour before the sun even rises. I woke up at 6:20 on the dot and quickly got ready for the day ahead of me. I donned my brand new Pride Guide rain jacket over my Pride Guide polo in preparation for the chilly weather, and headed out the door at 7 A.M. 
Before our tours start for the day, we have a debriefing/breakfast session with our boss. This time, we got a continental breakfast spread at Bits n Bytes! I ate a couple of mini muffins and a half a bagel and then headed over to the admissions office to grab my name tag and microphone. My first shift of the day was just to be on call if I was needed, so I got to hang out in the office with some of my coworkers and make TikToks while we waited to see if anyone needed anything. At around 9:30, the real work began.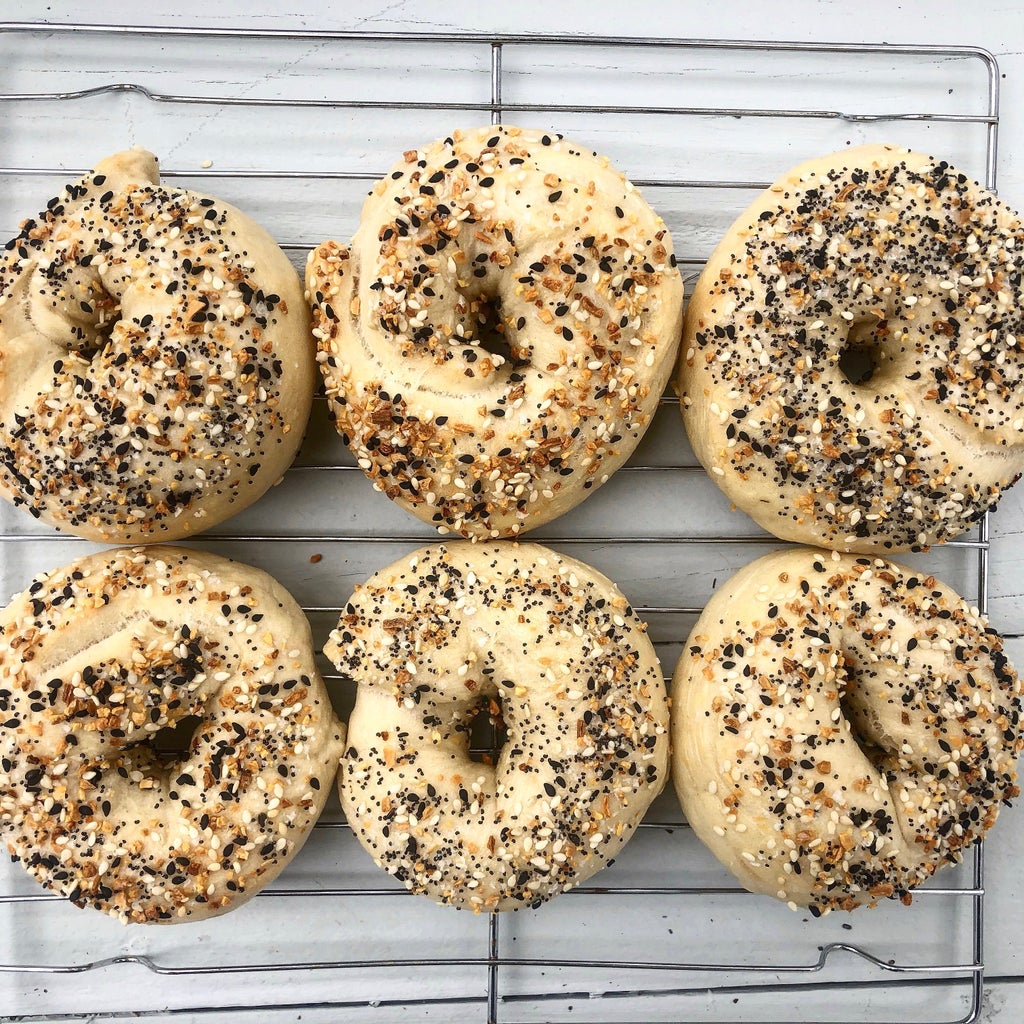 We were sending tours out of two locations yesterday: the first was the tours that would definitely be going out, and the second was for overflow- people who couldn't fit in the first location or came too late to sit in on that information session. My first tour shift was in the second location, but because I was the first to go out of there, I knew I was going to be taking out a tour. I was also assigned to be a "tour wrangler"; make sure everyone got their tour routes that our boss carefully planned out to cause the least amount of clashing possible. I diligently handed out papers and colored signs (designed to make sure families are with the correct group) to all of my fellow tour guides, and then watched the information session put on by one of our amazing administrators.
Finally, at around 10:10, I was out on my first tour. My first group of the day was pretty quiet, but they seemed to be interested in what we had to say. On our big event days, we have admin posted on some of the stops, so I didn't finish until around 11:50. I was assigned lunch 20 minutes prior and was due at my next shift at 12:10pm, so I quickly ran to the Student Center to grab lunch with the free meal pass we were all provided.
There, I ran into some of my coworkers and we all scarfed down our sushi together, racing back over to the theatre to make it for our next shift. I was supposed to be on a student panel before my second tour of the day, but because families were running behind schedule, we ended up cutting that part. I got to see the Hofbeats perform for our prospective students, though, and they seemed really excited about it!
My second tour went out of the first location and was a lot more involved than my first tour, asking me a lot of questions and even joking around with me at certain stops. At the end of the tour, a dad even handed me a Hofstra cookie as a thank you! I ended up giving out two of my business cards to students who were interested in communications, which to me is a sign of success! My last shift was empty, so at 3 o'clock in the afternoon I finally headed home after a long day of work. My grand total of steps was 13 thousand!
Although exhausting, the second big Admissions Event of the season went really smoothly and I was so glad to have been a part of that process! I'm excited to see what the class of 2026 will bring to our school!