5 Sex Positive TV Shows That You Should Be Watching
For a long time on television, the sex lives and sexualities of female characters have been shown in pretty unrealistic ways. Think about it: how often do you see sex scenes where couples actually talk to each other during sex? Or when was the last time you saw a woman on TV casually buy condoms? 
Fortunately, in the past few years, more shows are being created that highlight experiences many women go through. Here is a list of 5 television shows that not only portray the realities of women's sex lives, but also depict sexuality in a positive way.
The Bold Type
The Bold Type is a show about three women working for the fictional Scarlet magazine who are also managing their busy careers and relationships. From accompanying Jane to a sex therapist to supporting Kat when she was questioning her sexuality, The Bold Type centers on the friendship the women have with one another. The show addresses a wide variety of issues that women face, such as workplace relationships/power dynamics and orgasm dysfunctions.
Where to watch: Hulu and Freeform's website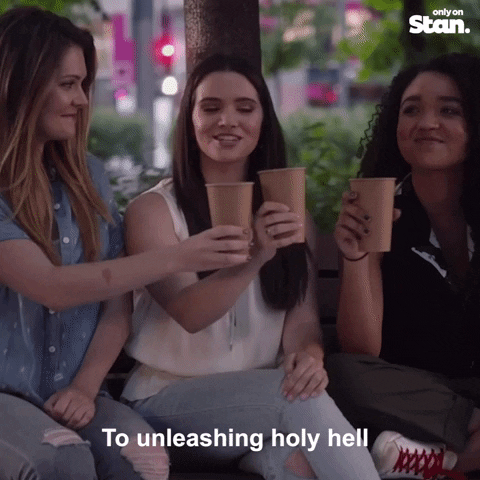 Courtesy of Giphy
Jane the Virgin
Jane the Virgin is a telenovela-inspired comedy on the CW that follows Jane Gloriana Villanueva, a young woman who is waiting to have sex until marriage yet becomes pregnant after being accidentally artificially inseminated. Jane the Virgin embraces sex positivity in many ways, such as Jane accompanying her grandmother Alba to a sex shop to help reclaim her sexuality and fully accepting Xiomara's decision to have an abortion.
Where to watch: Netflix and the CW website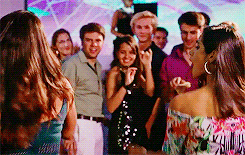 Courtesy of Giphy
Grace and Frankie
Starring Hollywood legends Jane Fonda and Lily Tomlin, Grace & Frankie follows the titular characters who become friends after their husbands admit they are in love with each other. Grace and Frankie eventually develop a line of vibrators that are specifically designed for older women, highlighting a demographic rarely mentioned on TV. From an older gay couple finally able to be open about their sexualities to a character working to stay sober, Grace & Frankie features a wide variety of perspectives.
Where to watch: Netflix
Courtesy of Giphy
Crazy Ex-Girlfriend
The CW romantic musical comedy-drama stars Rebecca Bunch, a lawyer who impulsively decides to move from NYC to West Covina, California in the hopes of finding love and happiness. Over the course of the series, the main character realizes that, through the help of loving friends and therapy, she needs to have self-love before opening herself to a healthy relationship. Not only is the show sex-positive and created songs about topics such as bisexuality and period sex, it also portrays other stigmatized topics, such as managing one's mental illness, in realistic ways.
Where to watch: Netflix and the CW website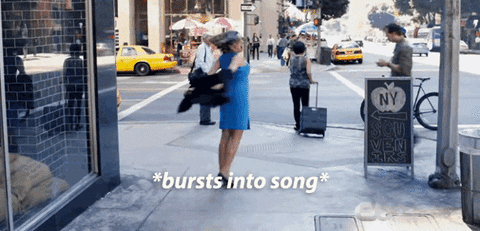 Courtesy of Giphy
Broad City
Broad City is about two women in their twenties, Abbi and Ilana, who are trying to navigate their lives in New York City. From open discussions about female masturbation and pegging to Ilana communicating with her sexual partner that she does not want a monogamous relationship, Broad City portrays sex and sexuality in a way that only a few shows do: as something that is enjoyable, non-judgmental, and exploratory. Plus, the show even created a line of affordable sex toys that are themed with the show.
Where to watch: Hulu and Comedy Central website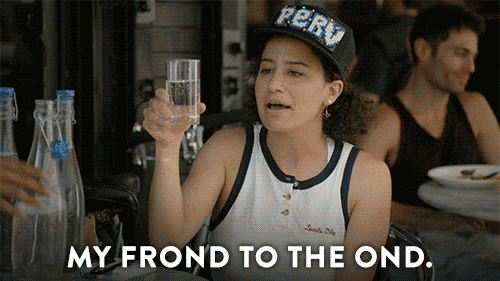 Courtesy of Giphy
Although the number of female and directors of color have increased from last year, there is still a lot of more work that needs to be done. By having a diverse production and writing staff, more shows will be produced that will help represent perspectives that aren't normally depicted on television.