20 Senior Bucket List Items You Must Complete
It's here. Senior year. While we all are in denial and still claiming to be "fourth-year freshmen" it's time to face the facts. For some of us, this could be our last year of undergraduate, and for others it could be our last year formally engaging in the education system ever. Woah.
But everyone can take a deep breath. Graduation is still MONTHS away, and there's no need to freak out about the real world just yet. Spend this year engaging in all of the activities that you maybe have always wanted to do but didn't have the chance. This might be your last chance for complete freedom from a nine to five job or other responsibilities and commitments. Make the most of it!
Here are a few items on my senior bucket list. What are yours?
1. Stay up until sunrise and watch it from your favorite place on campus.
Hofstra has so many beautiful places to watch the sunrise. Maybe you can sneak up to the tenth floor of Axinn or watch it from one of the towers' 14th floor lounges. Or maybe you want to escape Hofstra and head to Jones beach to watch the sun rising up over the water. A sleepy day is little to exchange for watching a magical sunrise with your closest friends.
2. Get on the Hofstra Website and/or a Hofstra pamphlet.
It's every Hofstra student's goal. Jump in front of photographers at events and stop shying away from the camera. Everyone deserves his or her ten seconds of fame!
3. Visit your freshman year dorm room.
But please, don't be creepy. If you kindly knock on the door and chat with the first years currently living in the room it's a great way to reminisce and give advice to some newer Hofstra students!
4. Have lunch with your favorite professor or TA.
Pick their brain about the career that you may be entering or simply thank them for all of their help. Chances are they'll have great advice to give and might even have some connections for you in the industry. Not to mention, it might help with that letter of recommendation later on (hint hint).
5. Create your own signature drink.
Leave your legacy in the form of mixed drinks. Go above and beyond and introduce it to your favorite bartender – who knows, maybe they'll pick it up for the menu!
6. Apply to your dream job.
Even if it seems out of reach. Just do it because you never know what could happen.
7. Ask out that cute guy that you've been afraid to ask out for years.
Seriously what's the worst that could happen? He says no? His loss!
8. Go on a road trip with friends.
Even if it's just a weekend trip that you found on Groupon Getaways, get out of town for a little bit with your friends. Split the price of gas and spend that quality time together fighting over the music in the car. Take advantage of the time that you have with your best college friends while you still have it together!
9. Make out somewhere fun.
Just keep things legal friends.
10. Go to a part of campus you've never been before.
Did anyone else not realize until recently that we have a bird sanctuary and a rock-climbing wall? Explore your campus and you never know what you might find!
11. Pose with an important campus statue.
We all know this guy.
You probably did it freshman year and you should do it again. The lions in front of Adams Playhouse are just asking for a giggle-filled post happy hour photoshoot.
12. Buy yourself a graduation gift from the bookstore.
Or order a *gasp* Hofstra alumni sweatshirt. You will most likely keep it forever until it becomes so tattered that your spouse throws it away when cleaning out the closet 30 years from now.
13. Do that crazy party thing you've always wanted to do.

Always wanted to dance on the bar? Do a keg stand? Shotgun a beer? Now is the time when it is still (somewhat) socially acceptable. Step out of your comfort zone (but be safe!)
14. Wear a risky Halloween costume.
Everyone knows Halloweekend is one of the most celebrated times on Hofstra's campus. Go all out dressing like something crazy on the one weekend of the year that you can be whoever you want to be.
15. Take advantage of living right next to one of the greatest cities in the world.
Whether or not you're planning on sticking around New York after you graduate, take advantage of the close proximity that Hofstra has to the city. Take a train ride in for a night of frivolity or an evening at a broadway show.
16. Celebrate every holiday.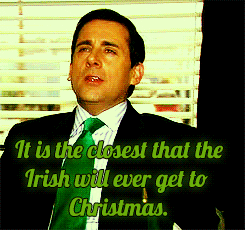 Oktoberfest, St. Patrick's Day, and Cinco de Mayo included. Go all out, do it big.
17. Learn to make one dinner.
The real world is a scary place filled with no dining plans and real life kitchens to create culinary masterpieces in. Branch out from mac and cheese and learn how to cook a real, yummy meal.
18. Drink while it's still light out.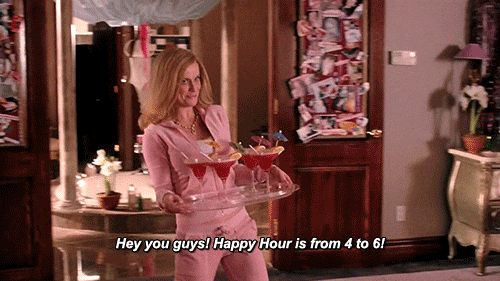 Tailgate at a lacrosse game, plan a day-ger, or simply attend happy hour. When you graduate you will probably work so much you will not even have time to think of having a drink in the middle of the day, as much as you might need one.
19. Take advantage of free things.
Seriously, there are so many free things on campus. Free gym membership, free food at luncheons, freebies at atrium tables. Everyone likes free things.
20. Say "yes" more.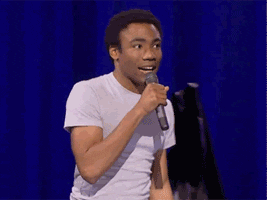 It's time to cherish every moment with some of the most amazing friends you'll ever meet in your lifetime. When someone suggests a spontaneous concert or roadtrip, put down the Netflix, stop second-guessing, and get out there. You'll only regret the adventures you didn't take.