Tired of sitting inside with your laptop? Well, I think you deserve a self-pamper day, even now when the times are harsh. Today, put the laptop away and take a look inside: How do I feel in my body? Do I feel tense? When was the last time I took a foot bath? Do not remember?
Well now you have time! I planned the spa day for you. To be enjoyed from the comfort of your own home.
Step 1.
Let's start with taking care of the mind.
Take a notebook or piece of paper and a pen. Writing with a traditional pen helps your body and mind to connect and you become more aware of your own thoughts.
Write what you are happy about in your life. It could be anything: your studies, family, friends, sunshine, food… anything.
Write an intention for today. A feeling you will grow: Self-love, kindness, joy that you sparkle all around you, calmness, relaxation… Or a long-term goal that you are working towards to. It is important you visualize these things to be able to fulfil them. 
Step 2.
Meditate.
Open a youtube video for a guided meditation or set a timer for 10 minutes.
Sit still and comfortably and just observe your thoughts until your mind is clear.
This is not as simple as it sounds! Sit patiently and give yourself compassion.
Step 3.
Move your body.
This can be anything: Stretch, do yoga, go for a walk if that's possible.
But do not push yourself too hard today. Breath in and enjoy.
Step 3.
Begin the spa day.
Prepare a scrub for you feet: Use sugar and olive oil to form a paste. You can add a couple of drops of essential oil (very much recommend the peppermint oil!). Use the scrub today or store in a disinfected air-tight container for 2 weeks. If the container can be heated, you can disinfect the glass container by boiling it in water for 5 minutes.
Prepare a bath for your feet:  Pour yourself a warm (but not too warm!) foot bath and soak your foot for 10 to 20 minutes.
You can also add a little bit of milk or a couple of drops of essential oil.
After the bath, scrub your feet with the mix you made to remove dead skin. Wash the scrub off and be careful, since your feet will be really slippery! If you want to prepare a lavender hair rinse now, use socks or slippers!
Step 4.
Prepare a lavender hair rinse: Add 8-10 drops of lavender oil in about 4 dl of water in a container.
Have a nice shower
At the end, rinse your hair with lavender rinse. This will remove all the product build up from your hair and give a nice, soothing feeling. Lavender also helps with any scalp irritation and boosts hair growth.
Step 5.
After the shower remember to moisturize your skin! Last but not least, moisturize your feet!
I would recommend moisturizing the feet with something that has a high fat-percentage, like coconut oil or shea butter. You may also add some peppermint essential oil!
Step 6.
Prepare a face mask.
For dry skin:
Mix 1 avocado,
2 tablespoons of plain yoghurt,
1 tablespoon of olive oil,
1 tablespoon of honey
in a jar and pet the mixture on your face and décolleté for 15-20 minutes.
For acne prone skin:
Mix 1 mashed banana,
½ teaspoon of baking soda,
½ teaspoon turmeric powder
in a jar and enjoy the mask for 15-20 minutes. Wash off with lukewarm water.
These recipes are from allure.com, take a look and find out more!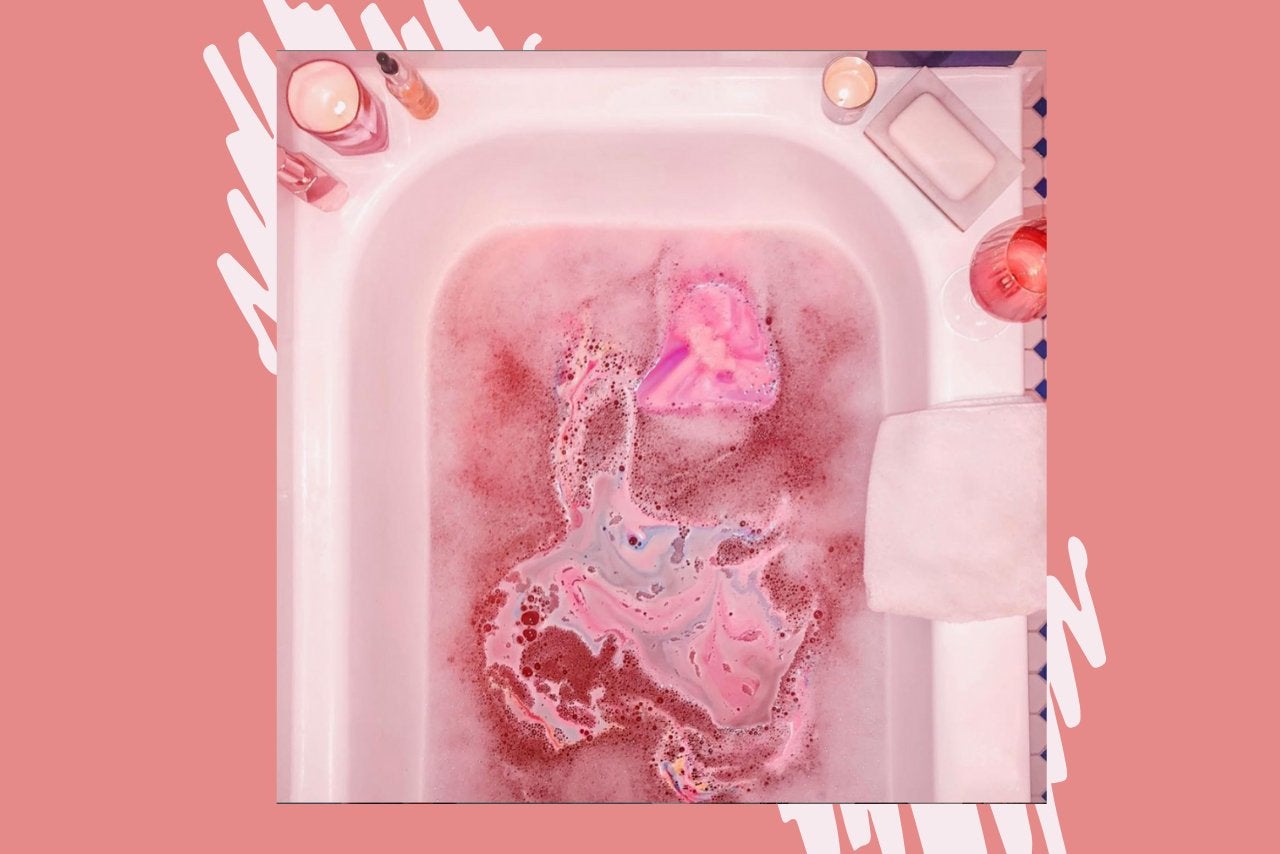 That is the end of my spa-day routine, but make sure to spend the rest of the day a restfully: Go for a walk, read, eat nourishing food and drink a lot of water.
Take care of yourself and your loved ones and stay healthy and strong!