GWWIB has big plans for their Spring Conference, with their largest focus being the attendees
Two weeks ago, GW's Women in Business (GWWIB) organization held their Spring Conference Launch Party where they revealed the theme for this year's 10th annual event and went live with their highly popularized ticket sales, hoping to gain more involvement from students who aren't in the business school. 
While the emphasis of 2018's day-long professional gathering was placed on "Making Your Mark", this year's conference will be centered around "Transforming and Transcending." The event is divided by speaker series, keynote guests, panelists, and workshops ranging from fashion specialists to financial advisors. Meaning, there is someone for everyone to listen to. 
"Through our theme, we encourage keynote speakers to discuss their own career transformations and how they were able to get to where they are today," Jodie Lian, sophomore Conference Co-Chair, stated.
The sixth floor Duques lobby was decorated with hundreds of plastic white butterflies in representation of them being the new symbol for the capstone experience. As young women across grades mingled with one another eating cupcakes and drinking sparkling apple cider, members of GWWIB attempted to put to rest the common misconception that Columbian, Elliot, Corcoran, SMPA, and Milken students are restricted from the event.  
"Last year, we had about 350 attendees, but the vast majority of those girls were members of the business school," Isabella Laufer, sophomore Marketing Director, explained."We want to make sure that all of the young women at GW know they can attend this."
                                                                                (A photo from last year's Spring Conference)
In order to top the number of girls who attended last year's event, the marketing team is offering specialized codes strictly for other schools to buy tickets with the hopes to incentivize higher participation rates. They are also doing social media profiles on GWWIB members who are not in the business program, highlighting why they still find value in the organization. 
"Even though I'm in Columbian, I've attended every spring conference since I was a freshman," said senior Alice Roncey. "Listening to all of the incredible professionals helped me decide that I ultimately want to use my degree in Communication to do work for a high-end skincare company."
Some of the most admirable speakers of 2019's event include Eshauna Smith the CEO of Urban Alliance, Michelle Mckelvey the Partner Manager of Facebook, and Annie Wang, the co-founder of Her Campus Media.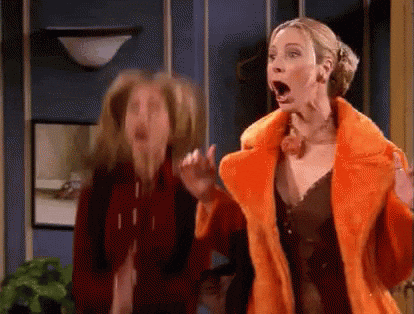 The members of the GWWIB Spring Conference team have been working diligently since last May to have the cooperation of such powerful women in the workforce in order to create an impactful experience for all female students going to the event. 
"We encourage our attendees to transform into the best versions of themselves," Arianna Caldarise, sophomore Conference Co-Chair, stated.