Students in Crisis: The Struggles of Online Learning
It seems as if students across America were all given the same introductory speech at the beginning of school. On the first day of classes, teachers, and professors all shared their condolences regarding the transition to online learning and expressed how committed they are to working alongside us to get through this challenging time. However, just two weeks into the semester, many of us were already overloaded with assignments from all of our classes. It's clear that many professors stopped having consideration for what we have going on outside of their 40-minute lectures.
Between synchronous and asynchronous classes, scheduled time slot quizzes, and technical difficulties, it's easy to become overwhelmed and fed up with online classes. If you're a full-time online student like myself, then you understand the struggle of trying to maintain your school life while still finding time to work a part-time job, spend time with family and friends, and most importantly carve out time for self-care. 
I asked a total of five students from multiple universities, "If you could tell or ask your professor one thing to help improve your online learning experience what would it be?" 
All of their responses had one thing in common. 
"It would help for my teachers to understand that I have multiple classes other than just theirs. At first, it was a little hard to learn how to adjust to a new school and a new environment. With everything being online it's difficult to make time for other things when you constantly have due dates, so it will take some time getting used to," said Jessica Joachim, a freshman at Georgia State University. 
"I wish that my teachers would be more detailed in their instructions, especially for the classes that aren't synchronous. At this point I'm basically spending all this money to teach myself, the least they can do is be considerate," said Moses Gichaara, a freshman at Kennesaw State University. 
"If all of my teachers instead of just two, gave weekly overviews of what we're supposed to be learning and actually made the effort to make it feel like a real class instead of just directing us to the syllabus, I would be more comfortable and confident in my work," said Ralphael Misigah, a freshman at Georgia State University.
"I would say online teachers should better articulate due dates, create clear instructions on assignments and create a more personable relationship with virtual students," said Haley Shadburn, a freshman at Furman University. 
"Online school isn't going to be like regular school and for them to try and continue the school year and force us to push through this during a pandemic.... Some people are just not capable of handling that. Online school during a pandemic is different in every shape and form and the way the class is taught should reflect that," said Sanaa George, a sophomore at Spelman College.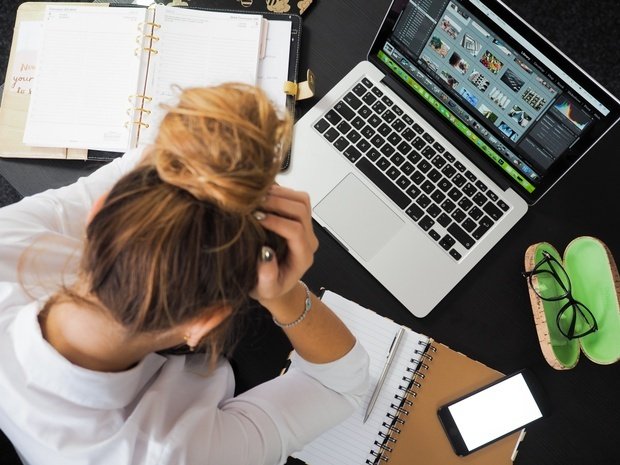 Photo by energepic.com from Pexels
These five students expressed problems that a majority of students across America, unfortunately, can relate to. Students' mental health was not put into consideration when deciding on how this school year would look like. Many students are paying thousands of dollars for professors who don't even know how to work the platforms they use, negatively impacting grades in the end. For digital learning to work moving forward, educators will need to prioritize students, offer a variety of ways to better adapt and tackle this new version of learning, and put in the same effort and energy as if we were still having face to face classes.