Ever since I discovered Snooze at about 14 years old, it's been the holy grail breakfast spot for me that nothing else can compare to. The first location I visited was the one and only original Snooze in bustling downtown Denver. I was blown away by the delicious espresso drinks, the fresh pressed juices and, most importantly, the iconic pineapple upside-down pancakes that you can't find anywhere else. Existing in only six states at the time, you could imagine my excitement when they opened a new location even closer to me, on my birthday, in Westminster, Colorado and made everything free of charge on their opening day.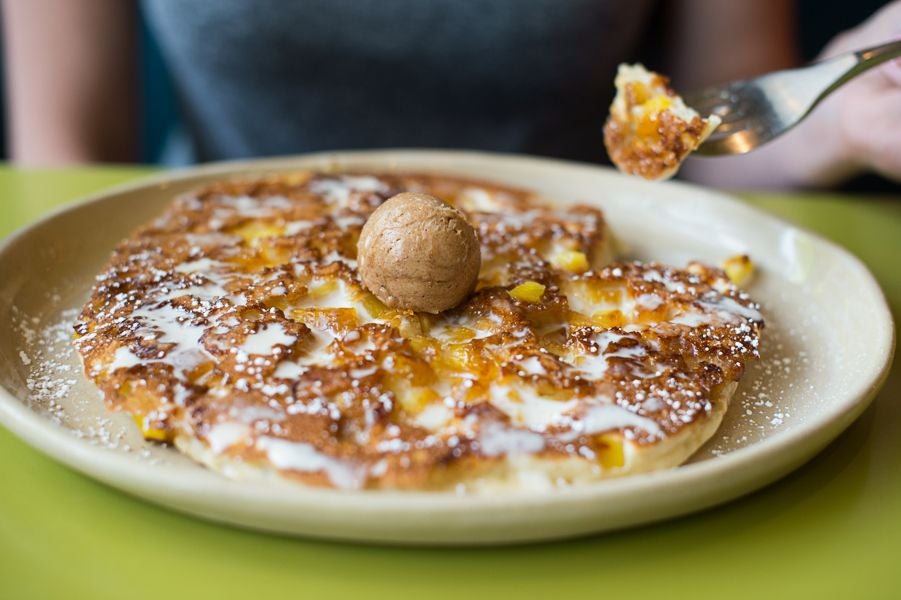 When it comes to the menu, I can't rave enough. From their various benedict and pancake combinations to their more unique menu items, like the breakfast pot pie, there's something for everyone, and it's all incredible. Here's a statement from the restaurant itself describing the menu:
"Snooze is known for its creativity with a menu of inventive pancakes, bold twists on benedicts, lighter breakfast options and more. Snooze continues to offer its undeniably delicious, signature offerings like the Pineapple Upside Down Pancakes with caramelized pineapple chunks, house-made vanilla crème anglaise and cinnamon butter, however we are also constantly working on new ways to reimagine breakfast food and drinks. As for beverages – we didn't invent day drinking, but we enjoy taking it to a whole new level. Our creative menu of A.M. cocktails brings several spins on the classics, such as Mmm Mmm Mimosa, with Snooze Sparkling, orange juice, and Pama pomegranate liquor, and the Boss Hog Bloody Mary, with bacon infused Breckenridge Bourbon & Snooze's house bloody mix."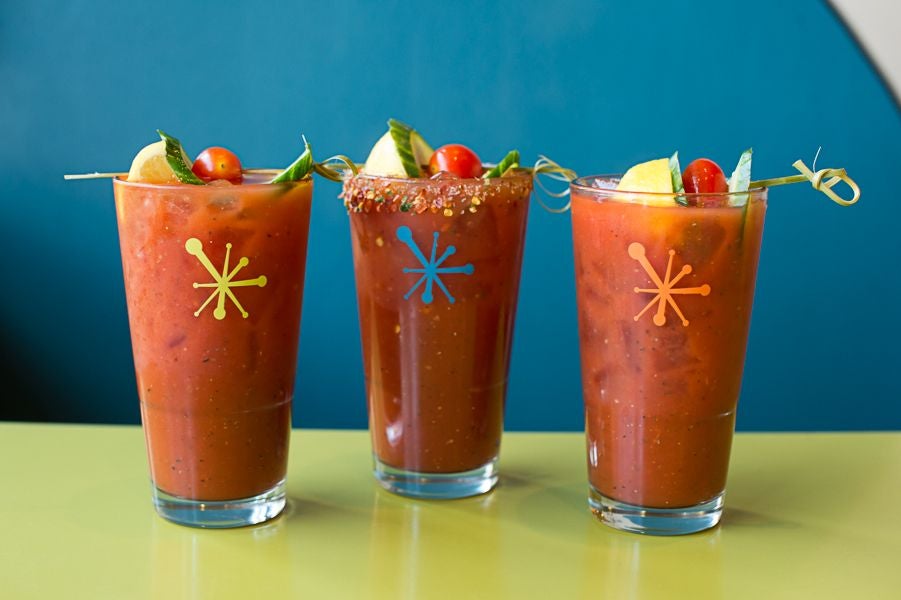 When I moved to Atlanta to become a Georgia State Panther, I was sad to be leaving my favorite breakfast spot behind. Luckily for me (and you!), they decided to follow me a short two years later and open a Buckhead location that's now ready for business. Clearly, if you're searching for great coffee or drinks, a delicious breakfast and an undoubtedly fun atmosphere, this is the place for you to try. I promise you won't regret it.