Opinion: Driver's License by Olivia Rodrigo is Just Another Love Song
Screaming your feelings and deepest sorrows inside the haven of a car is a timeless stress reliever for many. There is nothing like cussing out a failed exam or relationship, taking an immense inhale, and then bellowing out the pain into the security one's vehicle-- especially to music. Some may go for a tune to release built-up defiant anger or a track that entices them to cry all the way to the driveway. "Driver's License" by Olivia Rodrigo, High School Musical: The Musical: The Series star, sounds like a song written to merely mimic this feeling.
"Driver's License" is a heartbreak ballad that cries the tale of a teenage girl whose dreams of a fairytale ending are stuck at a prolonged, heart-wrenching stoplight. This story about the staggering disillusionment of falling in love accelerated the new singer-songwriter to the top of the Billboard Hot 100 charts shortly after its release. Because of its success, it is no surprise the song has been through continuous rounds of remixes and memes on social media apps like Tiktok. However, is it worth the hype?
They say that the most important birthdays are your 16th, 18th, and 21st. Only so much happens when you're 17, but Rodrigo makes an effort to make the lackluster age feel like the indie coming of age movie you rewatch countless times. The track begins with the 'pinging' of an open car door which blends into a piano singing a repetitive b flat complimenting her voice. The nagging serves as a representation of her feelings that are gradually swelling into the beautiful cry in the bridge. Rodrigo's voice is rich and by one listen one can tell she has musical theatre experience.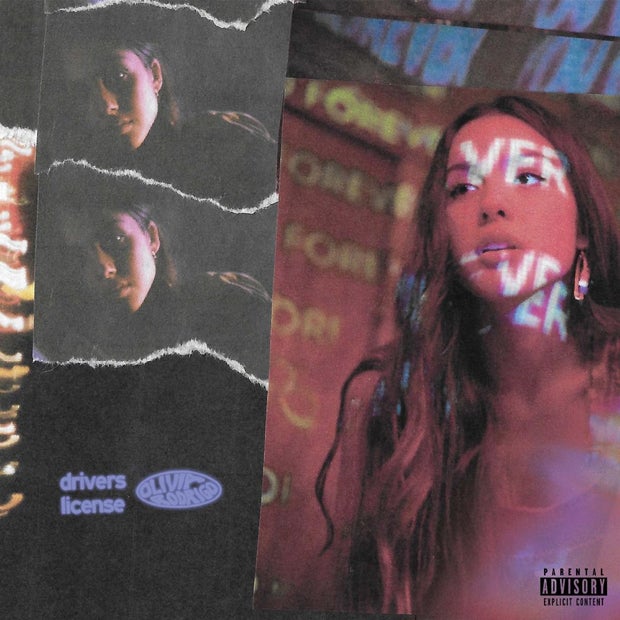 Universal Music
Rodrigo stated that singers Taylor Swift and Lorde were her most formative muses for her songwriting. Anyone who knows these artists can hear the allusions to them in "Driver's License"'s sound, but the lyricism does not reflect the same claim. The one thing I truly admire about Swift and Lorde is the intensity of their words in a song; their ability to describe the feelings that seem inconceivable and indescribable has shaped a generation and a genre.
Rodrigo's lyrics are mediocre at best, I can tell she has a story to share, one allegedly about how actor and costar Joshua Basset allegedly broke her heart, but this song doesn't shake me to my core. Lyrics such as "And you're probably with that blonde girl, who always made me doubt. She's so much older than me, she's everything I'm insecure about,"(verse two) are too straightforward and bland. I want Rodrigo to dig into how painful that is, how the agony of ruminating on "how [he] could be so okay now that I'm gone," (chorus) feels.
Then, we suddenly hit the breaks at the monumental bridge (and my favorite part): It's this vulnerable break, this confession of still hearing someone's voice long after they forgot about you. It's a detestation of time passing, an aversion to memories of this person. Every "red light", "stop sign", "white car", and "front yard" is a haunting reminder of broken promises rather than sweet reminiscences. The hurt in her voice in the last chorus exemplifies the final stage of grief, the realization that he truly didn't mean "what [he] wrote in that song about [her]."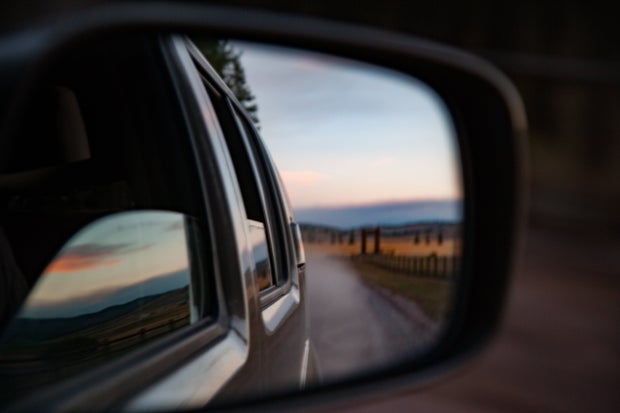 Photo by Michael Skok from Unsplash
Along with the relatability for some and Rodrigo's graceful voice, these simple lyrics are exactly why it excelled: they're digestible and predictable. It's a song we've all heard before and there is no profoundness in her narrative because she isn't portraying it differently.
I know she is just beginning her music career, this is her debut after all, so I have immense hope for her. Her sound is made for pop and with her talent and fanbase, there is no doubt she will remain successful. In interviews, she repeatedly expresses her fervor for songwriting and creating. While talking with Papermag, Rodrigo shared that music's purpose is "to really transport you to a deep feeling, even if it might not be one that you're feeling directly in your everyday life." With an EP in the works, I am yearning to hear her prove this sentiment. For now, "Driver's License" may call 'shotgun' in some people's hearts, but it is skippable in my car.