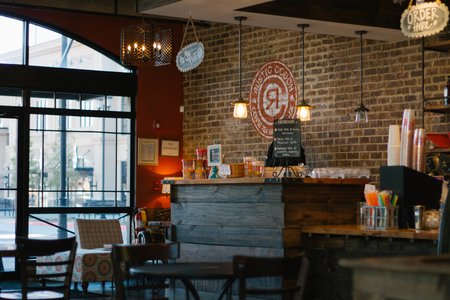 How to Help Your Community During a Pandemic
For over two weeks, millions of Americans have been affected by COVID-19. With over 51,000 confirmed cases in the United States, law enforcement is urging everyone to stay at home. 
Restaurants, bars, and clubs have shut down, leaving people unemployed. While many people aren't not suffering from the symptoms of coronavirus, communities are suffering from their economic effects. 
Here are six ways to serve your community so we can all survive this pandemic.
Healthy people have still tested positive for coronavirus. However, seniors and individuals with preexisting conditions have a higher risk of suffering from the virus. Reach out to your at-risk loved ones and neighbors via phone call or text and encourage them to use meal delivery services or offer to grocery shop for them. 

If you have an at-risk person in a senior home or hospital, please do not visit them at this time. You can easily pass the virus to them or a stranger.

2.

Support Small Business

Small businesses are the first to take a hit when the economy slows down. Some small companies are temporarily closing or letting go of employees. 

You can help by ordering your favorite items online, using a curbside pickup, or buying gift cards. If you are limiting your spending, you can still help by giving your favorite small businesses a free shoutout on social media to increase brand awareness.

Nonprofits raise most of their money through fundraising events and galas. Unfortunately, these organizations have canceled events to prevent the virus from spreading.

In addition to not receiving many donations, organizations are laying off staff members. You can help by  donating online or volunteering. If you choose to volunteer please wear protective gear. Here are five nonprofit organizations you can give to in response to COVID-19:

Center for Disaster Philanthropy Covid-19 Response Fund

4.

Buy What You Need & Only What You Need

Almost every grocery and supermarket in America is low on canned and dry goods. Before you go into the store and buy a surplus of food, remember that some families cannot afford to buy a 90 day supply of food. Purchasing enough food to last two weeks can help others provide a meal for their families. 

5.

Thank The Heroes Who Aren't Wearing Capes

Medical staff is risking their lives to protect society with limited protective gear. Stores are putting purchase limits on face masks, gloves, hand sanitizer, disinfectant wipes, and spray. If medical facilities run out of gloves and masks, they may be forced to shut down. Without these heroes, we can not get through this crisis. 

6.

Practice Social Distancing

You can help by practicing social distancing and only purchasing what you need. Social distancing is a public health term threat means intentionally increasing the physical distance between the people to prevent the spreading of disease. Social distancing lowers the need for face masks and gloves. More importantly, social distancing decreases the spreading of coronavirus.
Don't just sit inside and watch Netflix. We can make it through this chaos if we team up to help our communities. More safety tips can be found through the CDC and World Health Organization.