Here Are My Predictions For The Bachelor's Upcoming Season
For "The Bachelor" fanatics—me include—the period between the end of Bachelor in Paradise to the season premiere can be gruesome and long. Lucky for us, ABC has already released the women who will compete for the heart of our next bachelor, Peter Weber, also known as Pilot Pete. On the the contrary, they've only given us their names along with their hometown and a picture. THAT'S IT. No occupation, no age, no fun facts. All the contestants have deactivated or deleted all of their social media pages by now, so I've taken it upon myself to search all the gossip sites for all the tea on these women and make predictions on who I think will be in Peter's final four.
DISCLAIMER: SPOILERS AHEAD
4. Megan Hops
Megan is a 26-year-old flight attendant for United Airlines. Her mother is also a flight attendant from San Bruno, CA. Megan is bound to fit right in with Peter's aviation family.  His parents met when his mother was a flight attendant and his father, a pilot—ironic.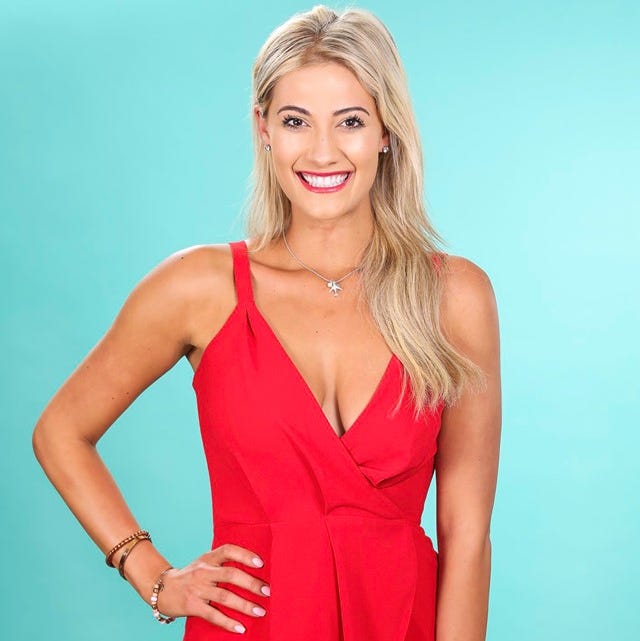 Credit: ABC
3. Madison Prewett
Madison—Madi for short—strikes me as the brunette version of Hannah Brown, and we all know how smitten Peter was with Hannah. The 23-year-old southern belle is from Birmingham, AL and graduated last year from Auburn University with a degree in Communications. And this isn't her first time on TV, she won $8,000 on The Price is Right last year! 
Credit: ABC
2. Hannah Sluss
The 23-year-old is a model living in Knoxville, TN. She's also a former pageant girl (remember when Peter dated another pageant girl named Hannah?), and is actually good friends with Hannah G. from season 23 of The Bachelor. She's been featured in print and commercial ads, also.
Credit: ABC
1. Alexis Thind
Alexis is a pilot from Whistler, Canada. She became a pilot in honor of her father, who passed away due to a brain tumor. I can see her story sparking a great connection between her and Peter and being the main focus on their one-on-one date! Her Instagram handle is @pilot.alexis and Peter's is @pilot_pete, I see a match in the making!
Credit: ABC
These were just predictions of my own, solely based on pictures and the slight information on gossip sites (thanks to Reality Steve). I may be completely correct and these are the four girls we'll get to see on hometowns, or I may be totally wrong and these are the four girls that go home on night one, we'll have to watch and find out! 
If you would like to make your own predictions, Reality Steve has a great compilation on all the women that will appear this season. Season 24 of "The Bachelor" is set to premiere in January 2020.