WARNING: YOU WILL BE HUNGRY BY THE END OF THIS LIST. 
Fast food is my go-to guilty pleasure. After a long day of studying I can always count on my local fast food joints to satisfy my taste buds and tummy! As a huge fast-foodie myself, I'm going to be telling you all my favorite orders at popular fast food restaurants that you NEED to try.  
If you want a snack
What to eat when you just can't make it to lunch time.
Dunkin': If there's one thing I could live off of, it's Dunkin'. When I'm in a rush for class, or just not feeling my morning oatmeal, I head to Dunkin' for a toasted everything bagel with cream cheese and a medium iced coffee with original blend, cream, light sugar (2 pumps), and a french vanilla flavor swirl. 
Chick-fil-A: If it's before 10:30 a.m. (and for some reason on the rare occasion I'm awake) you can bet your bottom dollar I'll be in the Chick-fil-A drive-thru line. You'll see me driving away with a Chick-n-minis meal with a side of hash browns and the iconic Chick-fil-A Sauce for dipping. I top it off with a Simply Orange orange juice or their black coffee. 
Steak 'n Shake: Another in-between-classes favorite of mine is Steak 'n Shake. I order a Garlic Steakburger with a small Nutella milkshake. You can't go wrong with this sweet and savory snack.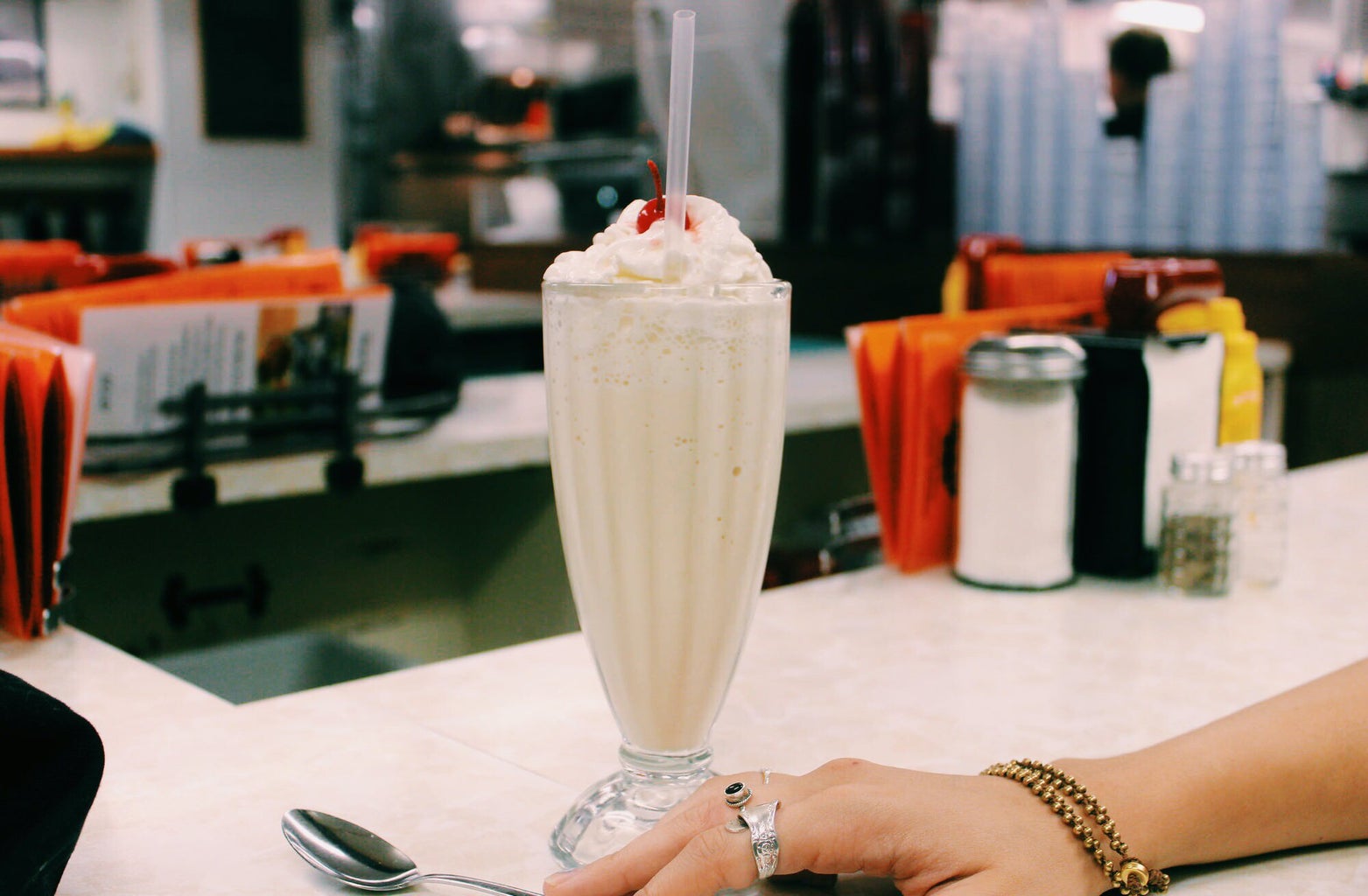 If you want a meal
What to eat when it's 6 p.m. and you have absolutely no motivation to cook dinner.
McDonald's: You can't fight it when the golden arches are calling to you. My go-to is a Double Cheeseburger meal, add mac sauce, diced onions and pickles ONLY– remove other condiments, fries with a side of ranch dipping sauce, and a crisp Dr. Pepper to finish it off. 
Bojangles: When I'm craving that good southern cooking, but obviously can't fly out to grandma's house in Kentucky, I head to Bojangles. I get a Cajun Filet Biscuit, a side of their savory sausage gravy for dipping, Bo-Tato Rounds (don't forget the honey mustard for these) and a large sweet tea.
Wendy's: Wendy's is like that friend you don't always talk to, but you always know is there when you need them. When I feel like visiting my old pal, I'm always satisfied. I grab a Big Bacon Classic combo, hold the ketchup and tomato, add S'Awesome sauce on the burger and on the side for fries with a medium Dr. Pepper.
Chick-fil-A: You didn't think I only go to Chick-fil-A for one meal, right? Haha, absolutely not. Dinner is just as delicious as their breakfast, but add a little spice. So, I'll order a Spicy Deluxe sandwich meal, hold the tomato, add pepper jack cheese. Add a side of ranch to even out the spiciness, Chick-fil-A Sauce for waffle fries, and a medium Cherry Coca-Cola.
Five Guys: When I'm craving fast food but feeling a little boujee, I head to Five Guys. It's basically The Cheesecake Factory of burger joints, so who can blame me? I ask for a bacon cheeseburger plain (trust me, you don't need condiments when it tastes this fresh), cajun style fries and Heinz ketchup, and again, a medium Cherry Coca-Cola.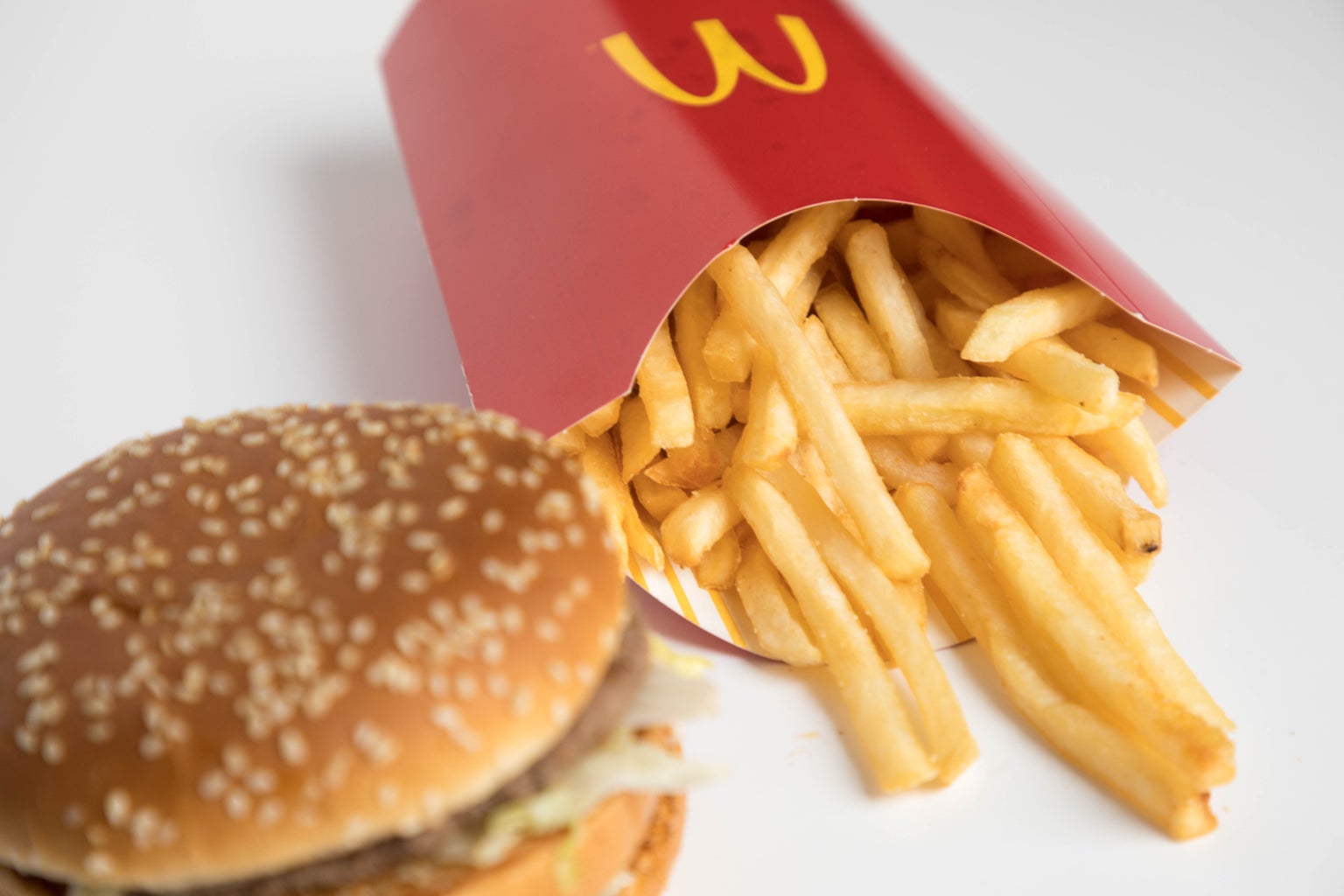 If you want to GO OFF, SIS
What to eat when you are literally starving. (Or recovering from a pesky hangover, I've got the cure.)
Taco Bell: By far, my favorite fast-food restaurant is Taco Bell. Since I was little, Taco Bell has been a staple in my life– cause it's just THAT good. I order a Quesarito, chips and nacho cheese sauce, a chicken quesadilla light creamy jalapeno sauce, a value menu beef burrito, and the signature T-Bell Baja Blast.
Arby's: Okay, so this is when you REALLY want to go off. If you've been wanting to do a mukbang, this is your sign. I get a Beef 'N Cheddar double meal with a side of loaded curly fries, mozzarella sticks, a buffalo chicken slider, and a chocolate shake. What can I say? They have the meats!
Culvers:  If you have a chance to eat Culver's in the south, I highly recommend that you do. Aside from Taco Bell, Culver's is my other favorite fast-food restaurant. (Maybe it's the northerner in me, who knows.) When I go to Culver's, which is quite honestly at least once a week as of late, I order the ButterBurger with cheese basket with pickles, raw onions, and a side of crinkle cut fries with cheese sauce. If you are really lucky, they will have their seasonal pretzel bites to add on as well. Depending on the day, I will get a Cherry Pepsi or a chocolate malt. P.S. and I CANNOT stress this enough- do NOT forget the malt!
Zaxby's: I'm a sucker for some Zaxby's. I've been obsessed with their Boneless Wings and Things meal lately. I get the regular Chicken Fingerz, boneless wings with Wimpy sauce (because, well, it's in the name), crinkle fries, an extra texas toast, hold the celery (let's be honest we aren't at Zaxby's for vegetables) and a cherry-vanilla Dr. Pepper.
Hey, I warned you. If your mouth is watering like mine is just typing this, treat yourself to your favorite from the list above and enjoy!