Travel plans have been cancelled, universities have gone virtual, and several jobs have had to pivot to being completely remote. As we all know, these unprecedented times have impacted us in many ways. In the midst of all of this, there has been one question lingering in every student's head as fall approaches: how is job recruitment going to look in the upcoming year?
JobScan reports that 1 in 3 people are afraid that their companies will collapse during COVID-19, and 23% of employees are afraid of losing their jobs. When it came to summer internships, they saw that 15% of companies have reduced the number of interns. 
We are in a time of uncertainty. However, that is not to say there aren't still opportunities available! In fact, Handshake came out with an article that lists 500 companies that are actively seeking college students/ soon-to-be graduates. Whether you're on the lookout for an internship or full-time job, it is more important now than ever before to be prepared for the newfound changes in recruitment. I reached out to to the following people in my network to gain perspective on how to best be prepared for the remote recruiting process:
Kristin Chase (KC): Campus Recruiting Specialist at Deloitte

Robert Fauver (RF): Campus Development Manager at KPMG

Gretchen Hendricks (GH): Developing Professional Skills instructor at GMU

Christine Landoll (CL): Director of Business Engagement at GMU

Kaleb Lewis (KL): Associate Director of Career Services at GMU

Kelley Penek (KP): Talent Acquisition Manager at Van Metre Companies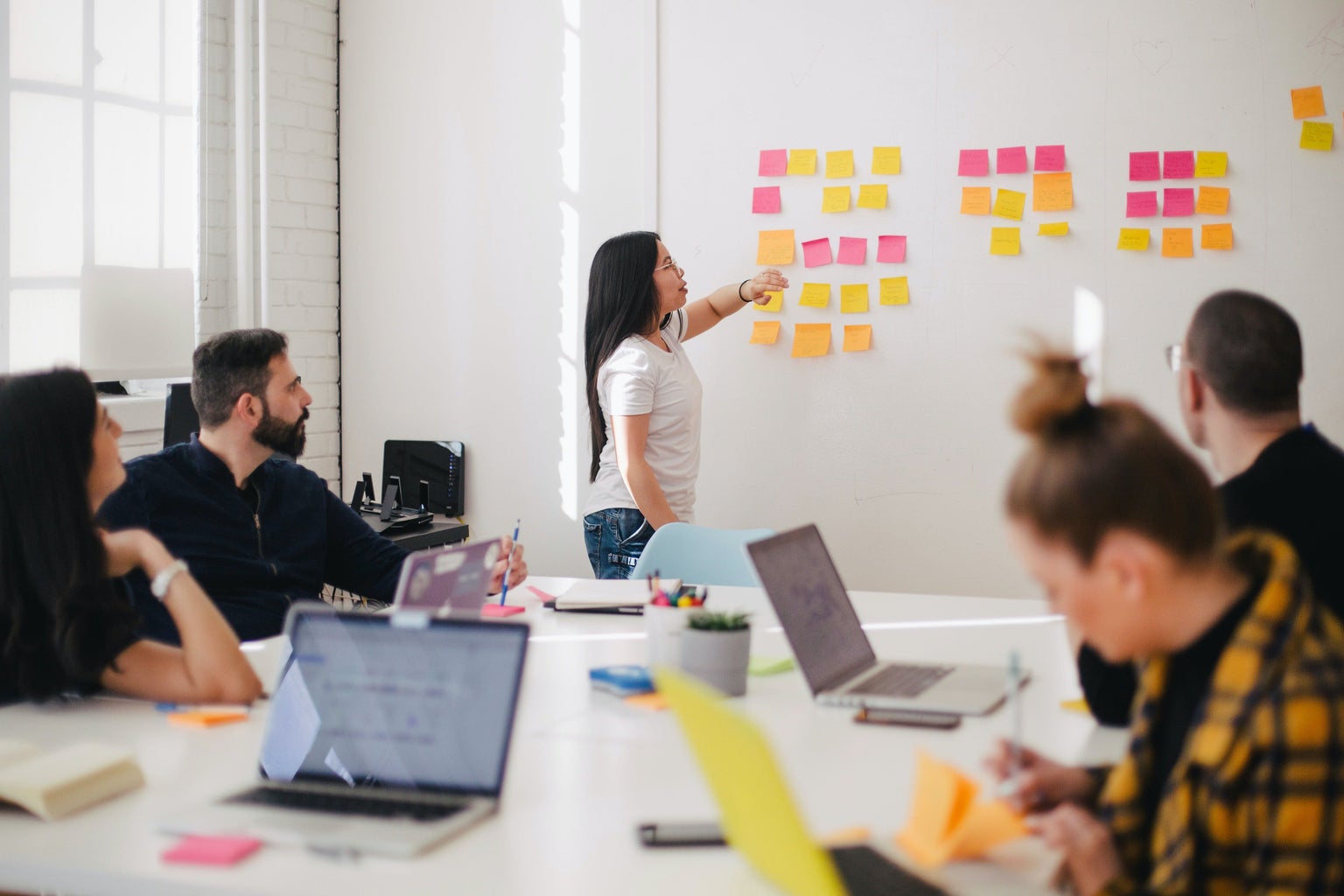 What do you predict will be the hardest challenge for college students during job recruitment in the fall?
KC: I think the hardest part for students will be to just get used to the virtual presence arena. They will have to start being comfortable asking questions via a screen and find ways to make themselves stand out virtually. 

GH: The hardest part will be having clear strategies and goals. Students have to have a purpose and specific questions for employers as it's much harder to "finesse" recruitment fairs and events virtually. Gen Z is expected to be digitally savvy, but many have solely used technology for social and entertainment purposes. It is time to raise the bar to meet new expectations

*For those that may have difficulty accessing technology, please reach out to your university. I would start by contacting Career Services.*

RF: Working from home makes it very hard to disconnect, causing an increase in "virtual fatigue." Sitting in Zoom classrooms all day, and then logging back in to attend recruiting sessions will be tiring. It will be harder to feel energized to sit through these events and try to network with recruiters. 

CL: Students will have to shift their mindset and be positive because companies want positive people! Students right now are in a great place because they have already had to instantly pivot into a virtual world and have done so successfully. Companies are looking for resilience, and current students have shown that, so highlight it! 
There have been many students whose internships got cancelled this summer. How do you think students should phrase this on their resumes and speak about it during their interviews? (There are conflicting views on this, use the method that you think fits the best!)
KC: We all have to be understanding during these extremely hard times. Employers will be cognizant of it. List out in your resume and explain that it didn't work out due to COVID-19. We won't be putting a huge emphasis on experience this summer. We want people to know we understand that not everyone had experience this summer. There are things you could be doing this summer, such as taking Linkedin summer classes, or researching the companies that can help them! There are many other ways to leverage experience than just internships!
GH: Unfortunately, you would not typically include something on your resume that did not happen. However, given current circumstances, reach out to career services for specific guidance. It is always important to focus on the employer at hand. You can discuss the experience in a cover letter or interview, and explain how missing out on a certain opportunity was a challenge you had to overcome. Always remember that you don't need a formal internship to get experience, there are many other ways to productively use your time. 
RF: I don't think it will be taken into heavy consideration. It does rely on the students to be able to talk to their past experiences and showcase that! What matters more to me is to know that they are passionate about the industry they want to enter, and if they have done any work (doesn't have to be an internship) that shows me that. I don't think they should put it on their resume because they could use that space more effectively to elaborate on previous experiences. Presenting it in a conversation/interview would be much more effective. 
KL: I believe there is benefit in adding it to your resume, as long as you are smart about it. You don't want to mislead an employer and have them think you did work you actually didn't. Have only one bullet: " Internship cancelled due to COVID-19. Would have done….." Employers won't hold a lack of experience against you, unless you did not take initiative to fill your time with something productive. I would especially add it to your resume if that company is a competitor for the company you want to apply to as it will show that other companies in their industry wanted you. 

Example – Audit Intern, KPMG, Tysons Corner, VA: Internship cancelled due to COVID-19 but would have included gaining hands-on experience working with senior professionals and clients throughout the audit lifecycle.
Virtual interviews are quite intimidating for many, but unfortunately, they will be our reality in the fall. How are some ways students can prepare for them? Are there some virtual interviewing etiquette tips you can suggest?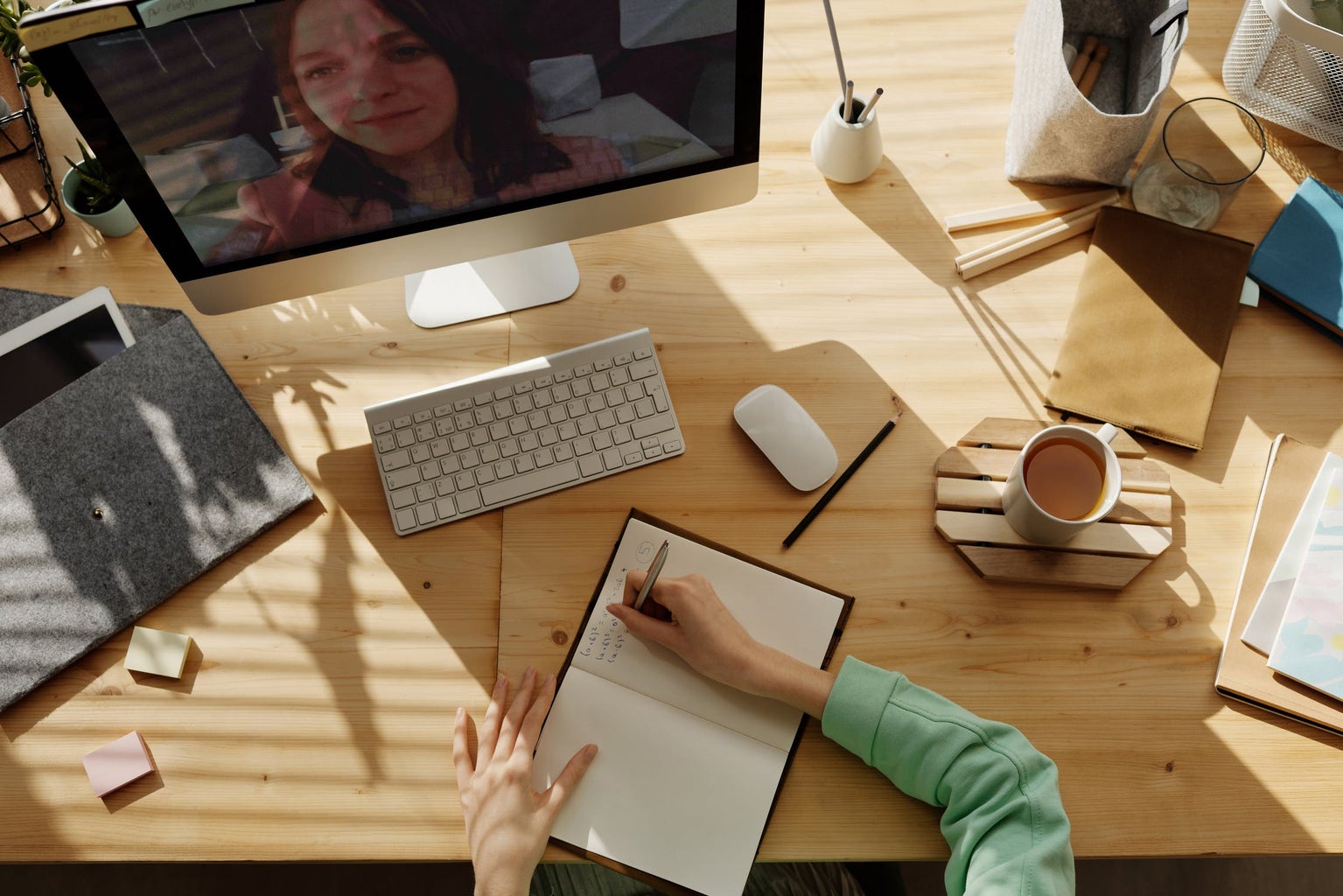 KC: Whether the event is in-person or virtual etiquette should really stay the same. The first thing to do is to make sure you understand what kind of interview you are having: phone call, zoom, etc. I think the best way to prepare for interviews is to come to recruiting events and listen to panelists. They've been through this process before, so you can ask more specific questions about what they look for in interviews. Also, we go through what interviews look like at these events. Deloitte also offers resources online to help with interviews.
CL: There are many advantages to virtual interviews. For example, you can have notes in front of you that have some key things that you want to make sure you mention or some facts about the company you want to speak on. No one will be able to see them! No one will be able to notice that you have sweaty palms or that your leg is shaking. You can wear jeans or sweats on the bottom as long as you are professional on top, no one will know! Make sure your camera is elevated. There are so many things you can control in a virtual interview that you can't in a normal interview. 
RF: Be yourself! Prepare by going to recruiting events so you have some speaking points. I would suggest practicing virtual interviews with your friends and family so you get comfortable being behind the camera. Make sure you are also wearing a suit/something formal. Remember, this is just like a normal interview! 
KL: Everything you would do to take a nice selfie is what you would do to prepare for an interview. Make sure your lighting is correct, you have a nice, clean background, you wear appropriate clothing, and you're looking AT the webcam. Remember that looking at your camera and looking at the computer screen are two different things. I take a pair of googly eyes/ draw eyes on a sticky note and put it next to my camera so I remember to look at them while I speak. Additionally, make sure you have a backup plan if your internet is unstable. Ask at the beginning of the interview if there is a number you can call should the WiFi stop working. 
KP: I really recommend wearing a suit jacket. I know it sounds a bit extra, but that does make you stand out in front of recruiters as I have noticed people have started wearing more casual attire to interviews. Also, I don't recommend doing the interview on a phone screen since picking up visual clues is hard enough online, and having a smaller screen will make it worse. Make sure you also elevate your computer so it is slightly above your eye-level! You can use books to help set it up. Also, try to have a lamp or light behind your computer, so it shines on you. 
Making connections during networking events on campus was the first step many students took before applying for a role. With that opportunity gone, how do you suggest students approach networking?
KC: The first step is to just show up to these events. Being proactive is going to help students at this time. Personally, I feel that networking virtually may even be easier for some, as in-person events can be quite daunting. Now, instead of having to navigate in a crowded room to find the practitioner you are looking for, you can easily collect the presenter's information and shoot them an email instead. For some, that is a much easier task. Also, a lot of practitioners that attend these events are GMU Alumni, so they are passionate about GMU students joining the firm, and more than willing to talk beyond the event.

GH: Many of the previous on-campus networking events are simply going online. Employers will likely still hold meet and greet events, they will just be remote and smaller, which could actually be an advantage as you may be able to chat with more individuals and really get to know them!

RF: This will fall more on the recruiter to make that first opportunity to create the ability to network. It will be upon the student to build off of that connection and follow up with practitioners they spoke to in order to learn more about the firm. There is more effort required from the student now to seek out these events, and make that extra effort! 

KP: It is going to be important that they use their time wisely and make sure they have done their research so that the recruiter is not spending the majority of the time explaining what the company does. Even knowing that we are a real estate company in Virginia is enough for me to know you have done some preparation beforehand. Those students stand out more for me than those that are just glazing by. We like students who know what they want. We can then use that time to actually build a connection. 
Since we've entered a virtual world now, LinkedIn is even more important. What are some tips you can give a student that is unsure how to use their LinkedIn during these times? 
KC: LinkedIn is a good platform to make connections. However, I personally find that creating a connection in person (or now virtually) through recruiting events and then adding them on LinkedIn is a much better option.
GH: Firstly, make sure you have an account and be proactive in branding your profile. It is your online first impression! Get creative with your headline to show your uniqueness. Add more detail to your summary to show accomplishments.  Follow the companies you are interested in working for, as you can bring it up in interviews, have privy information about jobs, etc. Also, look into LinkedIn Learning: It's easy, free, and brands you as a proactive student!
RF: For me, sitting and speaking with a prospective student is much more valuable for me. It is a good recruiting tactic for me to look and see if there is anything on your LinkedIn that can be a good conversation starter. But in this virtual environment, feel free to utilize LinkedIn to connect with professionals and see their career path, potentially leading to a conversation with them about why those picked their career/industry!
CL: For beginners, it is important to just START. Create a profile, have someone take a decent picture of yourself, and add a summary! Reach out to people, this is the best time to connect as we all are tired of talking to the same people everyday! Elevate this virtual platform into what it's meant to be: an opportunity to make live connections.
KP: Linkedin is really important! I use it to recruit people all the time. We also use it to make sure your resume matches their LinkedIn profile. We tend to notice active students on LinkedIn, because we know it's out of many's comfort zones. We use "LinkedIn Recruiter" which has advanced search functionality and allows us to have specific searches to find candidates. It's our main recruiting tool. We also look at people that are "Open to Opportunity" first, so make sure yours is on. 
KL: My first tip for students who have a profile but are not active, is to put some thought into what you want out of the platform? Much like any tool, the more you use it, the better you will see results. You want to make sure your profile is highlighting your skills and abilities in a way that you attract the right attention. My second tip for users is that LinkedIn at its core is a digital networking and job search tool. It is very easy to see where Mason alumni have gone and what they are doing post-graduation. In a virtual world, more and more people are willing to connect with students to share their experiences. It never hurts to reach out to a few people who are working at your dream company or in your dream role to ask about an informational interview. 
The career fair will now be online, which is going to be a learning curve for many students. How do you suggest students make the most of this opportunity? 
RF: If there are companies that students are 50/50 about, go to those first to treat it as a practice run for the companies they are more interested in. That way, they will be more prepared. Remember about virtual fatigue- don't feel the need to go to every recruiter and split your energy between 20 companies. Preserve it for the ones you are truly interested in. Make the most of your it, and be specific about what your goal is going in.

CL: Students will have to be more purposeful and more intentional. The ability to meander around a career fair is gone, so they have to be prepared with how they want to approach the fair. The opportunities are still there, the events are still happening, so students should take advantage of that! Ask questions that will plant a seed for the recruiter. Make sure you follow up as well to further the connection you make at the fair. You do have to register a day before, so last-minute planning will not be ideal this semester!

KL: The students that are simply showing up will not be as successful as those that are actively preparing. There will be around 200 employers, so you need to narrow down your list before going in. You also will lose out on that one-on-one time. It will most likely be breakout rooms with a practitioner and a couple of students. You also won't be able to simply give your resume to companies. Most recruiters have a general application, as well as a backdoor application for students that they are most interested in. I feel like most recruiters are going to use this approach more now, so be aware of that!
What skills do you think students need to focus on that will help them in the virtual workforce? 
GH: Flexibility and adaptability – They are skills that are ever-evolving in the landscape that we live in. You have to be able to be flexible and pivot into whatever change may happen tomorrow. With the business landscape changing, especially in these times, you have to be adaptable and accomplish new tasks that you may have not been prepared for! 
RF: Communication and public speaking is definitely going to be key. Having these skills honed will set you up for success, as communicating is going to be a bit different in these times. You must also be able be comfortable to showcase yourself and articulate your experiences to recruiters, 
CL: You do have to focus on how to navigate in the virtual world. You do have to be technology savvy. Go onto LinkedIn learning, and the various technology platforms to expand your education and get some certificates. There are so many options for virtual training right now! Make sure you have taken steps that show you are effective in the virtual world. Then, add the skills and platforms you have perfected to your resume under your skills section!
KP: One skill I have noticed that people are lacking is time management. It's much easier to be late to meetings, or forget about them altogether. I have noticed even people in the company can fall victim to this, so I think we definitely need to focus on how we manage our time. Also, try to reach out to people once you start working to have quick 15 minute meetings to get to know them better. You won't be able to run into people in the kitchen or the hallways anymore, so that is a great way to build relationships in the workplace!
What advice would you give soon-to-be college graduates looking for their first full-time job during this global pandemic?
GH: Check your uncertainty and disappointment at the door. While circumstances may seem bleak, your own personal attitude counts more than you know. Regardless of qualifications, employers want to hire individuals who are positive, hopeful, and show flexibility. Remember that the business world is changing for them as well. How can you show you are able to adapt with them?

CL: Be prepared to do your work. Prepare for interviews. Prepare questions. Expand your network. If you feel like you're lacking in a skill, take steps to attain it. Nothing has really changed in expectations for students graduating now vs. before. I just hope that they utilized their time wisely. 

KP: I would say be proactive. Connect with people on LinkedIn that work in managerial roles in the company you wish to apply for. Make sure you add a message to your request, and once they accept it, follow up with them. Professors can also be a great resource. Let them know what kind of jobs you are looking for, and they might have some connections that can help you! They also can provide great advice for the industry you are about to enter. 

KL: The first piece of advice that I would give is to take a deep breath. Having talked to a number of recruiters across various industries, they all have said similar things, they are still hiring! Start your searches early and be proactive. Attend virtual networking events and start to leverage your current network through platforms like LinkedIn and Handshake. Job searching takes work and a lot of patience, but you can increase your chances by having a job search strategy in place. When creating a job search strategy, identify the top companies you are interested in. Search for alumni or people you know who work or have worked there. Gather insight into what it is like working for the company and identify what qualifications they are looking for in new hires. From there, customize your resume and cover letter to highlight how you would be a good fit for the organization. Remember that you are not alone and have resources available from the university to help.
What are some resources you can suggest for students that are nervous about these upcoming changes in recruitment? 
KC: I would suggest LinkedIn, Handshake (you can find emails of recruiters as they will be linked by the host of the event). Also, many companies have tools and tips to help with interviews on their websites. For example, we have a tool called Explore Your Fit that helps you explore business areas and opportunities within Deloitte that may be a good fit based on your background and interest.

GH: Seek out a mentor! This is the time where you may need them the most. It could be your parents, neighbor, old bosses, a peer, literally anyone! Having someone to talk to and run your ideas by them is vital right now. They will be your best advocate, and will also ensure you are advocating for yourself.

CL: Handshake has articles out that are here to help. Here is one related to resources available. Look into LinkedIn Learning, contact Career Services, and reach out to companies! Companies are also having events, and with everything being virtual, you have access to events across the country which you never did before! Use that to your advantage! As a college grad, I would be optimistic about all the opportunities that have opened up! 

KL: Practice makes perfect. Before you start networking and interviewing, I would suggest scheduling a meeting with a career counselor. For GMU students, you have the School of Business Office of Career Services (mycareer@gmu.edu) for business students and University Career Services for non-School of Business students. Our two offices are dedicated to help in all aspects of your career development. From resume writing tips, to practice interviews, we can give you advice on how to better your chances of being successful with your job or internship search. You can get advice on how you have your webcam set up, how well your audio comes through, etc. We will also be able to help create a customized search plan, give insight into when is the best time to find the positions you are looking for, and help you craft all of your recruiting documents and emails. Don't wait to reach out, the more proactive you are, the better you will be prepared.
What is the best way to reach out to a recruiter?
RF: The best way is to go to recruiting events, as you can personally ask for their email. You can also reach out to career services as they have our contact information as well!
I hope these questions were helpful and made you feel more at ease! We will get through this together, collegiettes!