Oh, dear, acne. To all the queens out there suffering from any type of acne, you are not alone and I FEEL YOU. Acne affected more than just my skin but affected my mental health and self-esteem drastically. I kept waking up every day trying to have that daily skin routine and be a walking clear skin filter, but that wasn't the case.
Every time I face-timed my mom she was like, "Omg, what happened to your face?" and I'm like, "Well, college." I struggled with acne in high school, but it really got serious when I started college. By serious, I mean those big patches of red spots, black and whiteheads and everything in between. I thought it might be a "phase" but it's been four years of scarring, hyperpigmentation and a mix of unpleasant artwork on my face.
Acne affected more than just my appearance. Acne led to a roller coaster of emotions that affected my emotional and mental health negatively.
Negative mental and physical burdens included:
Low self-esteem
Anxiety
Poor self-image
Hesitation to attend events
Makeup and foundation coverage indecisiveness
"I don't want to take any pictures, but I can take a picture of you guys." every time I hung out with my friends.
A sense of ugliness while that is not true!
The list goes on!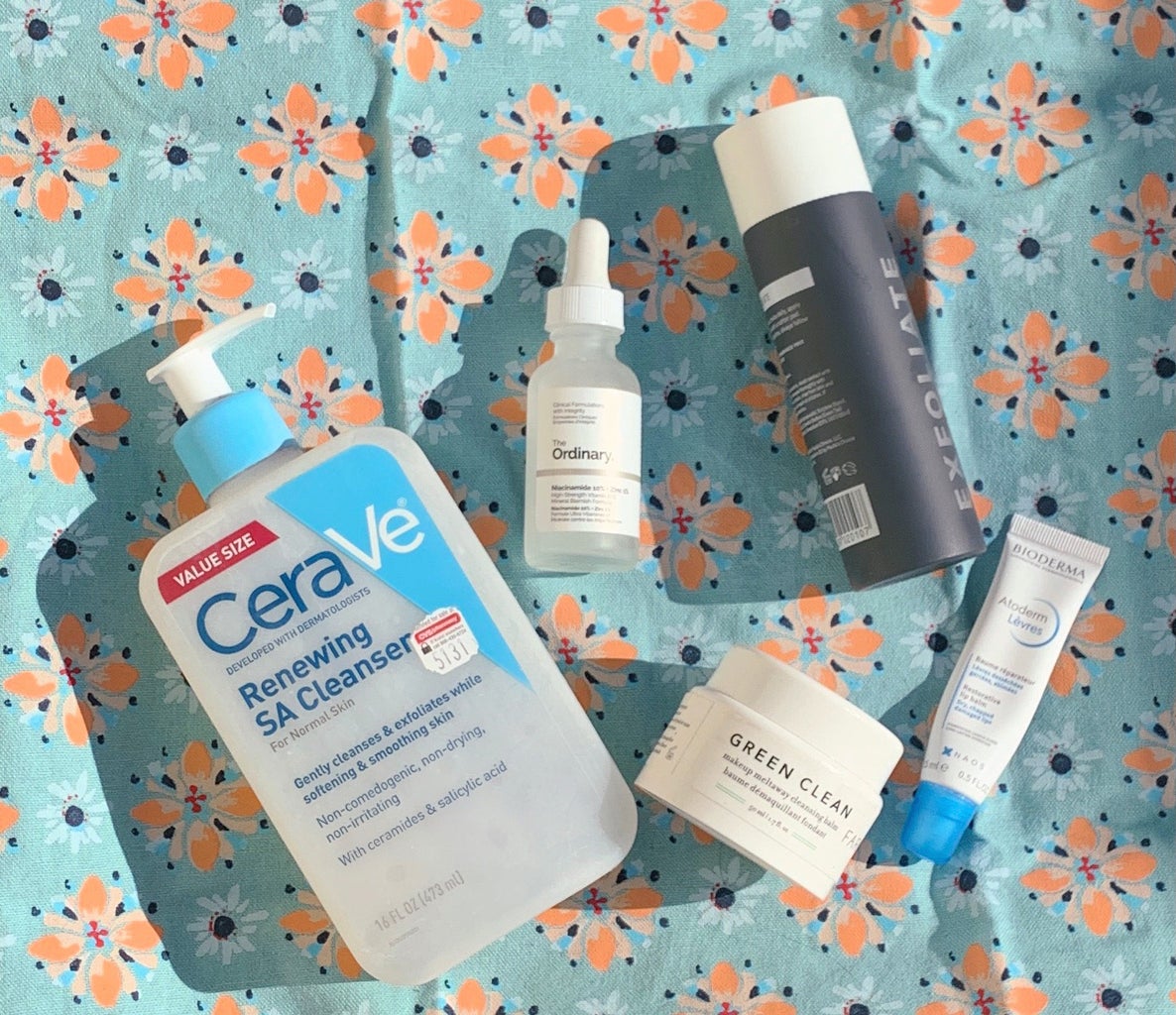 I created a routine and cared about my face every day and night and still can't see that drastic change that was worth the dollars spent on creams and acne treatments. I became very self-conscious that every time someone was talking to me, I assume they are looking at my big ugly pimple. I always felt like saying, "Hellloooo, don't look at my pimple please!"
I quickly became ashamed of my skin. I started to feel less confident and became very timid. When somebody spoke to me, I struggled to look them in the eye because I was afraid they will judge me for my skin. I felt insecure day after day and event after event. I refused to hang out with my friends. I avoided taking group pictures because of the underlying fear that they will post the picture and I'll keep rewatching the story or post and judge myself. My skin totally controlled me and how I felt about myself.
I one day decided that enough was enough! I slowly embraced it, and adopted the mindset of "I could not care less."
My battle with my skin is ongoing, but I'm slowly learning to not only accept it but love it. Not in a million years have I thought I'd actually say that, but you need to deeply believe that "you could not care less" to change how you truly see yourself every time you look at the mirror and see your acne. Being skin positive is a practice that takes time and effort and many many days! Some days you will love your skin and others you will be screaming facing your pillow. Either way, I try to remember that embracing my skin and adapting to a routine takes time and is a journey with ups and downs including period days and exam stress days.
We sometimes look for answers when we go to a dermatologist or ask a friend. When the truth is, it's actually inside of us (I'm serious, I know it sounds cliché).
Always remember you are more than just pimples and scars.
Want to see more HCFSU? Be sure to like us on Facebook and follow us on Instagram, Twitter, TikTok, YouTube and Pinterest!