Elissa Koch and Jessica Nahay, cousins, co-founded Stepping Stones Academy, an early childcare center, in 2013 and agreed to answer some questions for individuals who hope to work in childcare, start their own business or just be a female boss!
Elissa graduated from East Carolina University with her bachelors' in Elementary Education, concentrating in Child Development and Family Relations and went on to earn her master's in Early Childhood Education from Kennesaw State University. Jessica attended Montclair State University in New Jersey and majored in Physical Education with a concentration in Sports Medicine. Afterward, she earned a specialized degree in Special Education. Both women have extensive teaching experience and use their degrees to shape the curriculum and lessons at Stepping Stones to fit each classroom's needs. They opened Stepping Stones Academy in 2013 with help from friends, neighbors, prior colleagues and family. With a starting capacity of four4, which is now 295 children, it is safe to say that Stepping Stones has been a success. 
Although starting a daycare was not a lifelong dream for these cousins, they both became interested in childcare early on; Elissa says that "teaching chooses you" not the other way around. The idea to open a daycare center came to them after Jessica moved to Georgia, but prior to her move, they just wanted to be teachers. After living in the same state for a couple of years the pair agreed that if they could get just four kids to sign up for daycare, in Elissa's basement, they would quit their jobs and pursue their vision of owning a daycare. After many trials and tribulations, their dream was actualized in 2013. Although they were operating out of a building that they were renting, navigating their way through managing a business, and dealing with their numerous children at home, Stepping Stones was up and running and they had made it happen with their own two hands.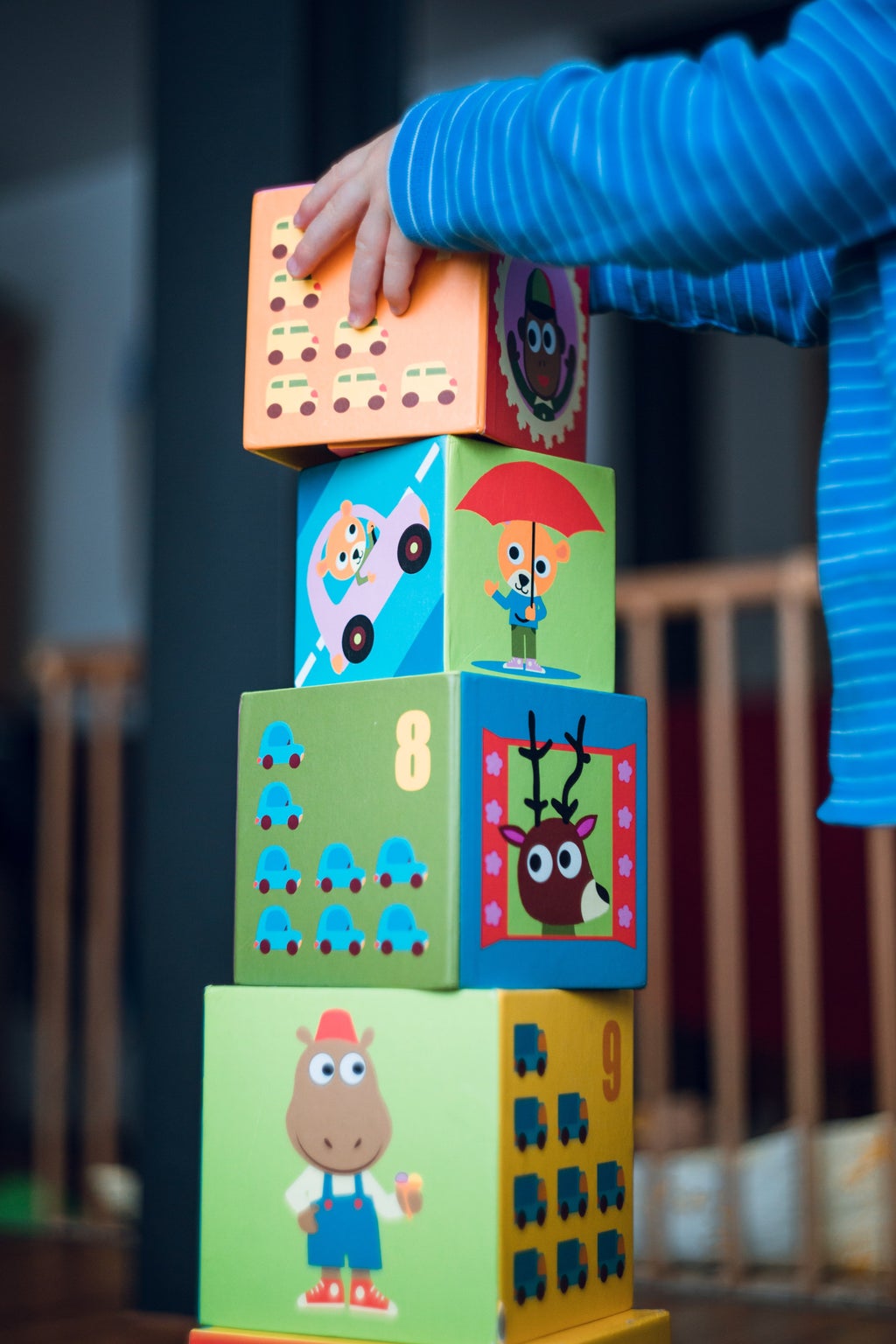 The challenges of opening a business were the hardest part for these two former teachers. They had the tools to organize classroom activities, coordinate with parents, and care for small children, but had no prior experience on the business side of things. Elissa and Jessica both agree that their biggest obstacle was learning how to hire, fire, train and manage their new staff, along with the financial aspect of running a daycare. Although these women were regularly told "no" when starting their journey, they both agree that taking the first step was the hardest part. Once they got the ball rolling, they persevered through rejections, mistakes and setbacks, speaking to the importance of determination when pursuing success. They both said that they are more appreciative of their success because of all the hard work they put in, as Jessica said, "creating something yourself is more meaningful, we literally built this school from the ground up." They really felt that they had achieved their dreams when they bought the land and structure that is currently SSA. They both are proud of what they have accomplished but becoming the true owners of their business was a great moment for them and the daycare. 
A theme I took from our conversation was that the hardships of opening a business make the small joys stand out. Elissa and Jessica agree the funny moments with the kids, staff and parents are what make it more worthwhile. The relationships that they have built since the beginning of their journey have held Stepping Stones together, and make it stand out from its competition. This is due to the culture they have created that values hard work, but they also credit their amazing network of people surrounding the daycare who have steadfastly supported their vision. They have been pleasantly surprised at the amazing connections that have formed between staff, kids and parents, which they see as an added bonus to their school. 
Elissa made a point to say that anyone looking for employment should find something that they have passion for so that they can pour their all into their dreams. They agree that learning from hard experiences on their journey has made them better business managers and constantly helps them improve. These women are great examples of how sometimes all you need is a vision, willingness to work hard, and a helping hand every once and a while. When asked what they would say to their younger selves they said to "keep hustling, stay on your path, enjoy your freedom, maintain your vision, and don't get that tattoo." They both continue to take their struggles day by day and work daily on growing their business, loving on their families, and enjoying where they're at in life. Jessica and Elissa are great examples of female leaders who use their strengths as individuals to make a successful team. Stepping Stones Academy would not be the same without their love, care and leadership. It is an honor to work for these women and learn from them every day!  
Want to see more HCFSU? Be sure to like us on Facebook and follow us on Instagram, Twitter, TikTok and Pinterest!