The Truth of Internet Friends
The internet is both terrifying and enlightening. Growing up in our generation, we were faced with a lot of confusion, wonderment and an extreme sense of adapting to the world wide web. For me, it opened a whole world that I really had no clue would become my future, until the day I met my best friend.
I found myself in the terrible time of middle school when I made my first internet friend, Dot (short for Dorothy). Despite my parents' understandable worry that I may have been discussing my life with some weird old man trying to catfish me into sharing my life's secrets, Dot and I have remained friends for almost eight years now.
I've always loved to consider the constant messaging with friends across the web being a sort of evolution of the pen-pal relationship. I get to speak with new people, sharing experiences and even getting to meet people from other states and even countries! Since I've hardly traveled out of Florida, it can be hard to wrap my head around how tiny my world truly is, that is until I get to hear about the ways of life of my friends across the world.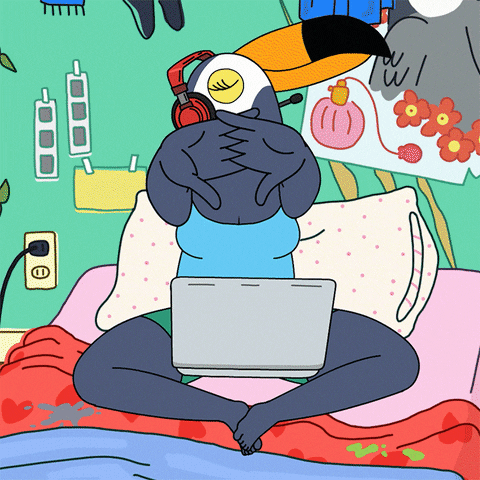 Dot shares all her horror stories of North Carolina with me, alongside the gorgeous nature that it has, as up until this past summer I had yet to have ever seen a mountain. I talk about how hot and disgusting the Florida summers can be.
Some people can't understand how it's possible to have a friend for so long that you've never been able to see but it's rather easy. We talk constantly through texting and social media and since college, that's been the way I've spoken to most of my friends through the internet. In our ways of speaking, we are in a digital age.
The day finally came when we both decided enough was enough and it was time to meet up. She managed to go through a seven-hour car ride just to come down to Tallahassee for her first few days of spring break. As I sat and waited, it was like balls of anxiety twisting in my stomach, watching passing cars like a dog waiting for the little red Fiat I'd seen in pictures for a few years now. Despite all that anxiety, when she finally stepped out it was the exact same feeling as seeing my friends from high school who came up to see me from Gainesville or Orlando.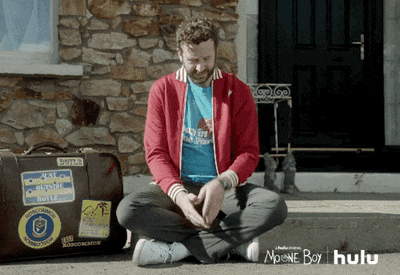 You would expect some sort of awkwardness, we'd never met face to face before, but the shift was so natural. We spent the next three days laughing, swapping stories still, meeting all of the people I had talked about, like my crazy and amazing roommates, as well as the other friends I had made. I got to witness the culture shock of a non-Floridian coming into our environment. For the first time in almost eight years, I was finally having so much fun with my best friend, it was like watching those cringe girl-power movies come to life and I was the co-star. That also means that when it was time for her to go, it felt just the same.
Of course, since she came to Florida I obviously had to head up to North Carolina and finally go and see a mountain! I flew up (since I didn't have a car) and spent an amazing week seeing her parents, pets and all the weird places that we don't have here in Florida.
That included the breathtaking wonder that is mountains. I breathed in the crisp mountain air of the Smokies and honestly, I'm addicted now. We made so many memories, including raccoon men, hot dogs, a car accident and tons more.
The biggest thing about it all is that while I miss her all the time, I don't see a difference between her and the other friends that I see on the daily. I truly don't feel that there is a difference in our levels of friendship. We've shared so much of both the good and the bad, swapped tears and laughter and I'm so thankful every day to call her my best friend.
All images courtesy of Cali Robins.
All gifs courtesy of Giphy.
Want to see more HCFSU? Be sure to like us on Facebook and follow us on Instagram, Twitter and Pinterest!