THE S(EX) TAPES by FLETCHER
Talented underrated queen FLETCHER delivers once again with her latest EP, THE S(EX) TAPES. Fletcher first came into the spotlight with her 2011 audition for "The X Factor". Since then she has gone on to release a couple of EPs, "Finding Fletcher" and "you ruined new york city for me" which spawned her most popular single "Undrunk" and her latest "THE S(EX) TAPES".
FLETCHER has a knack for perfectly capturing the feelings that come with every stage of heartbreak and turning them into a musical art form that everyone can relate to. This EP is based on her recent breakup with her ex of four years, popular YouTuber Shannon Beveridge, also known as @nowthisisliving. The openness of the EP comes as a surprise given the most private nature of their relationship during their years together. Not only is the EP about their relationship, but Shannon, who is also an incredibly talented photographer and director, also shot the music videos for it. FLETCHER did an interview with Nylon Magazine where she discusses the EP's journey more in-depth. Be sure to check that out!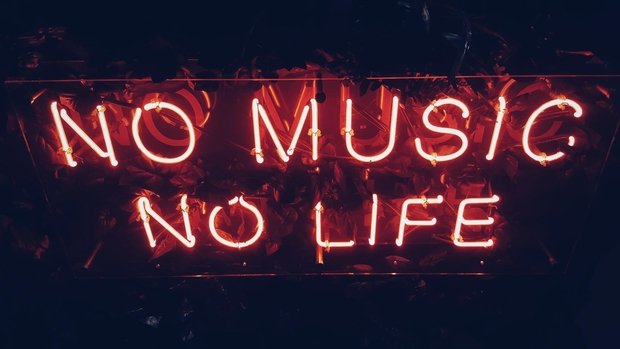 Simon Noh
Track List Breakdown
Track One: Silence
 "I should let go, I should be letting you go, I can't postpone it not anymore when I know what I already know...what I need is silence. All I need is time and space and silence".
This encompasses the beginning stages of a breakup when you know that it's done and it's best to move on, but you're having a hard time letting go of your person.
Track Two: If I Hated You
"My bedtime is the darkest, that's when I'm brokenhearted, the nighttime is the hardest, it'd be easy if I hated you".
The hardest kind of breakup is when you don't hate the other person. The struggle of moving on from someone that you still love. Someone that you hope to be with in the future, but know that it's best not to be together right now.
Track Three: Bitter
"I bet you sugarcoat the truth, I bet you're real sweet with her, yeah I know you think about me when you kiss her, I left a taste in your mouth can she taste me now, I'm bitter".
When you find out that your ex is with someone new and now you're pressed like a panini. This is my favorite song on the EP, it's incredibly catchy and gives off bad b*tch energy and let's face it, we've all been here.
Track Four: The One
"I don't really need nobody, I just kind of want your body, my life's a mess but it's hot so you won't be sorry, and we don't need to fake it because we don't need to make it".
Sometimes you just want sex, you're not looking for anything more than fun for the night. Not every hookup needs to turn into something more.
Track Five: Shh… Don't Say It
"I like your lips when we kiss, don't ruin it with too many words you're making me sober".
When you only want sex but your hookup catches feelings. One of my favorites off of the EP, the chorus has such a unique and catchy sound. This song is a vibe.
Track Six: Feel
"So I'll drink this wine like it's medicine for the mind. On to my tongue, oh cause I still taste your love. All in my bones, head to my toes. Doing time trying to heal, do anything so I don't feel you".
Get ready to cry, this is a track about finally coming to terms with your heartbreak and feeling all of your feelings. Her vocals shine on this track.
Track Seven: Sex (With My Ex)
"I just had sex with my ex in a New York apartment, now I'm a mess, I'm obsessed, I'm right back where I started... brokenhearted. Every time you call me I'll pick up again, back into my feelings, back into your bed".
The closer of the album, a track about hooking up with your ex and restarting the cycle of heartbreak and the emotional spiral that comes after the hookup.
This EP is such an incredibly well-done body of work. I have been listening to it on repeat for the past few weeks and am constantly recommending it to people I know. I hope that this review has convinced you to give it a listen and turns you into the FLETCHER stan that we should all be.
My Top Three:
1. Bitter
2. Shh… Don't Say It
3. Silence
Want to see more HCFSU? Be sure to like us on Facebook and follow us on Instagram, Twitter and Pinterest!