Dance Marathon (DM) is the biggest student-led fundraiser here at Florida State University. Clubs and organizations all over campus come together and raise money "For The Kids" of the Miracle Network at Shands Children's Hospital in Gainesville. Over the years, Catherine Steele has become very involved with DM and I had the pleasure of getting to know her 'why' behind this passion of hers.
Her Campus (HC): Tell me about yourself.
Catherine Steele (CS): Hi! My name is Catherine Steele, and I am a sophomore studying Communication Sciences & Disorders on track to become a pediatric Speech-Language Pathologist specializing in Autism! I love working with children with special needs!
HC: What are you involved with at Florida State?
CS: Here at FSU, I serve as Pi Beta Phi's Composite Chair and Dance Marathon Delegate. I also am a member of Best Buddies, Autism Speaks and National Student Speech Language Hearing Association (NSSLHA). Additionally, I am a research coder at FSU's Autism Institute!
HC: What does managing your time look like?
CS: I manage my time by staying organized, always prioritizing my schoolwork and setting aside ample time for the outside organizations I'm a part of.
HC: Now for everyone's favorite question, why do you Dance Marathon?
CS: I do DM because of the impact it has on the lives of so many sick children! A few years ago, I toured Shands Children's Hospital in Gainesville, Florida, where I had the opportunity to see exactly where all the money we raise actually goes. Seeing the final reveal at every marathon I've been to has given me the most rewarding feeling, Dance Marathon is a huge part of me and definitely something I will continue to pursue for a very long time!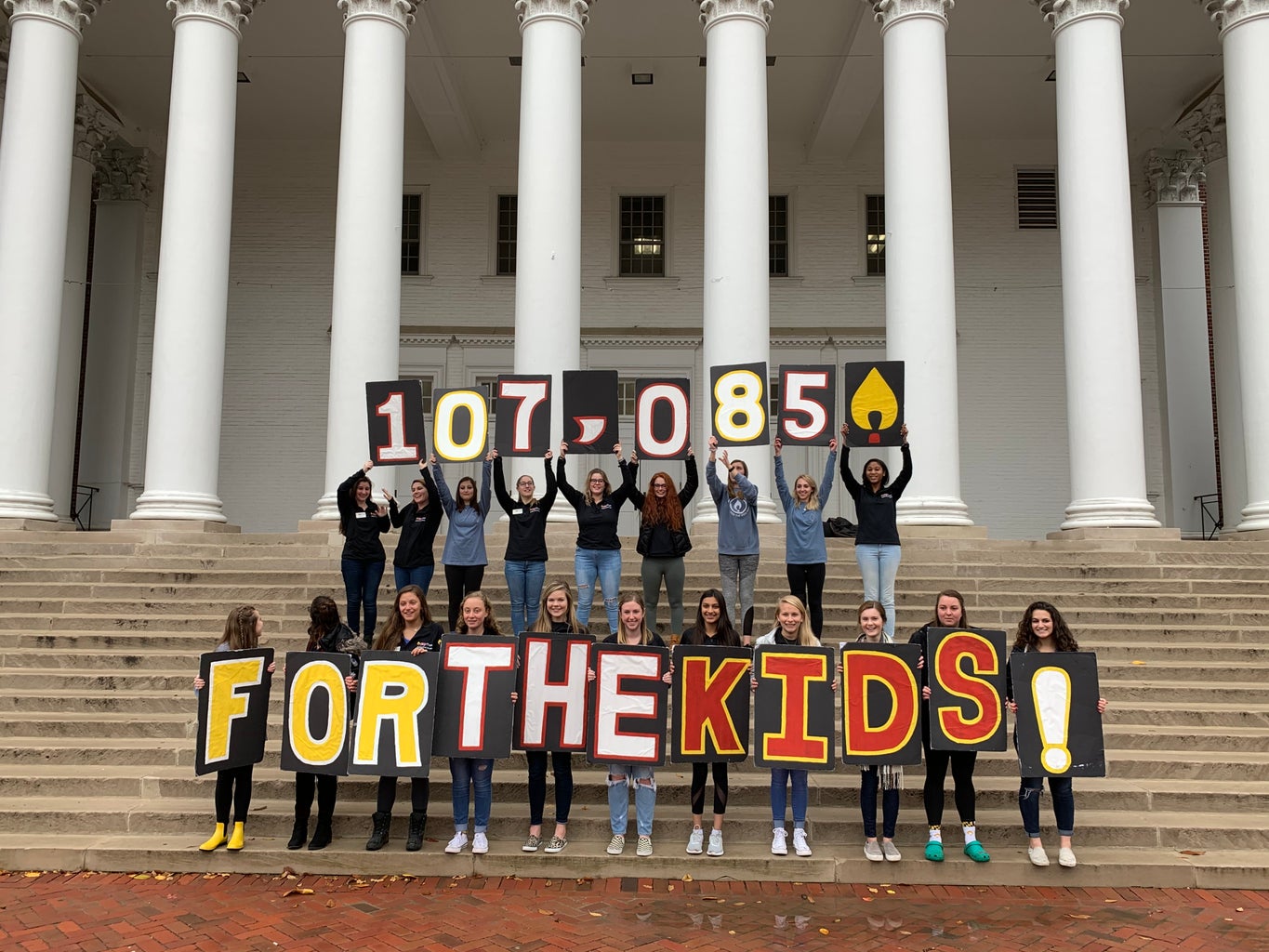 HC: Tell me more about your involvement with DM. What made you want to become a Delegate?
CS: This year I get to serve as Pi Phi's DM Delegate and last year I served as an Inspiring New Leader (INL). As an INL last year, I realized I wanted to be Pi Phi's Delegate to get more involved in both my chapter and Dance Marathon. This is my sixth year participating in Dance Marathon, as I was a dancer all four years at my high school and a co-chair of the event my senior year.
HC: What difficulties have you faced as Delegate so far? What have been the most rewarding parts so far?
CS: Thus far, it has been difficult getting the new members to participate as much as I want them to! I know the new member process can be overwhelming at times, so I'm hoping once everyone gets more comfortable, we will see greater participation. The most rewarding part, so far, has been this most recent fundraising push, "DM at FSU Roadtrip." As a chapter, we have already raised over $5,000!
In the short time I have spent working alongside Catherine, I have learned so much about what makes her, her. Her passion for the kids is incredibly inspiring and it is people like her that make organizations like Dance Marathon thrive. I am proud to have Catherine not only as our Pi Phi delegate but as my Pi Phi sister.
If you're interested in helping Pi Phi reach our goal "For The Kids," you can donate here.
Want to see more HCFSU? Be sure to like us on Facebook and follow us on Instagram, Twitter, TikTok, YouTube and Pinterest!