'Powerpuff Girls' Pilot Starring Chloe Bennet, Dove Cameron and Yana Perrault
The live-action Powerpuff Girls series has found its leads! Chloe Bennet, Dove Cameron and Yana Perrault will be the faces of these superheroes so many of us grew up with. 
Since last August, fans of the sweetest crime-fighting girls in town have been on edge for the newest reboot. One month ago, it was announced that the CW Network had ordered a pilot episode for the series, and now they have their cast lineup: Bennet will star as Blossom, Cameron as Bubbles and Perrault as Buttercup!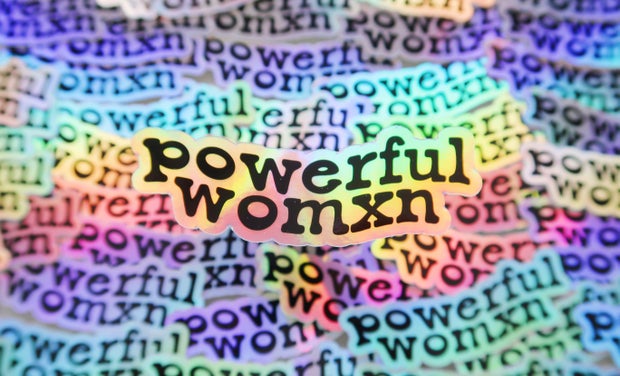 Photo by Gabi Rodriguez
The Powerpuff Girls originally premiered on Cartoon Network from 1998 to 2005. The animated story followed Professor Utonium's attempt to create perfect little girls. When he accidentally included "Chemical X," the result was take-charge red-head Blossom, blonde sweetheart Bubbles and ready-to-fight brunette Buttercup. The flying, super-strong, karate-chopping girls save the city of Townsville (and the world) from all sorts of crimes and creatures—all before bedtime.
But what happens when the girls grow up to be 20-somethings who resent their superhero childhood? Deadline reports that the characters will be a little different from the sugar, spice and everything nice girls the public grew up watching.
Blossom was at first a spunky, conscientious, Little-Miss-Perfect child who held several advanced degrees. Now, Blossom's repressed superhero-kid trauma has left her feeling anxious and reclusive, and she aims to become a leader again—this time on her own terms.
Bubbles' sweet-girl disposition won America's hearts as a child. She still sparkles as an adult, but her charming exterior gives way to an unexpected toughness and wit. She's initially more interested in recapturing her fame than saving the world, but she just might surprise everyone, and herself.
Buttercup was the rebellious standout of the Powerpuff Girls in its prime. More sensitive than her tough exterior suggests, Buttercup has spent her adulthood trying to shed her Powerpuff Girl identity and live an anonymous life.
Some of the headlining names may seem familiar, and for a good reason. Cameron won a Daytime Emmy for her role on Disney Channel's Liv & Maddie. Her other credits include Disney's Descendants and NBC's Hairspray Live! Bennet is known for her role as Skye on all seven seasons of ABC Marvel's Agents of S.H.I.E.L.D. She also was a recurring character known as Hailey in Nashville. Perrault was most recently seen on Broadway in the Alanis Morissette musical, Jagged Little Pill.
Although the project has proven to be popular among the millennial generation who watched the original series, and even more popular among the CW fan base, there have not been any other details released. The premiere date, full plot and other cast members have yet to be announced. With all that said, it seems that the new Powerpuff Girls stars are very excited about the project. Bennet posted multiple screenshots of Blossom, while Cameron and Perrault both posted celebratory messages on Instagram.
Here is what to do until the pilot drops: re-watch the series! The original cartoon can be streamed on HBO Max, while both the original and the 2016 reboot can be streamed on Hulu. For those that have access to live television on demand, there is also the 2002 Powerpuff Girls movie. Keep an eye out for any news on this series reboot!
Want to see more HCFSU? Be sure to like us on Facebook and follow us on Instagram, Twitter, TikTok, Youtube and Pinterest!