The Novel "In Five Years," Destiny and the Class of 2020
Where do you see yourself in the future?
The question is one that has been at the forefront of my mind, especially since the coronavirus has forced both high school and college seniors around the country to immediately consider the next few weeks, months or even years of their life. What would you do if the future you had imagined was completely different?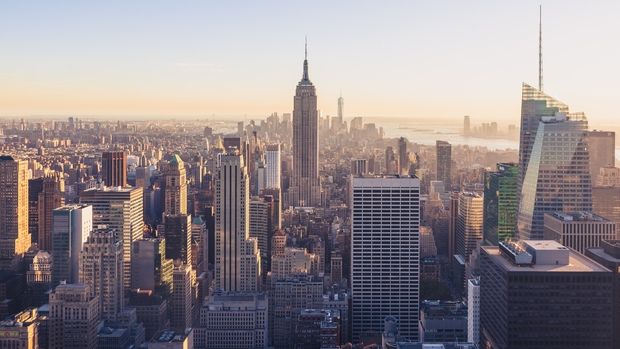 That question is what In Five Years is all about. Dannie Cohan, a Manhattan lawyer, knows exactly where she would be in five years— it's all in her plan after all. She'll be married to her boyfriend David, living in Grammercy Park and a senior associate at one of the most high-profile corporate law firms, Wachtell. However, everything changes in one night. After her engagement, Dannie goes to sleep but awakes five years in the future to a different home and a different name. Upon waking up in the present, she's left with questions that don't get answered until four-and-a-half years later when she meets the man from her dream. 
Four-and-a-half years is a long amount of time, but four-and-a-half weeks is much easier to comprehend. I was practicing social distancing and video chatting with a friend while writing this article, and I asked her what she's missing out on these upcoming weeks. By the end of the month, she was supposed to be taking a test that would determine whether or not she would get accepted into her major. High school seniors thought they would get to have a prom while college seniors thought they would have time to say goodbye before entering adulthood— both thought they would get to walk across the stage and graduate.
Jamie Ford (a New York Times best-selling author) called In Five Years, "Heartbreaking, redemptive and authentic…" These are certainly emotions present in today's current atmosphere. In an Inquirer article, one Temple University student said that the situation was making her "anxious" and "surreal" while others have been "sad" or trying "to remain optimistic". Other university students reach for redemption. Some are hopeful that they will be able to return to campus and end the semester "with a bang." Others are just "hoping that [they] will be back to enjoy [their] senior year on campus." 
Another New York Times bestseller, Josie Silver, called In Five Years so "poignant and tender" that it broke her heart. This is another sentiment that has been echoed by those in the educational field, especially by teachers. The Washington Post covered a story about one teacher, Chris Dier, whose message is being spread on social media. To the class of 2020, he says:
"I am sad for you; truly, I am. I feel deeply for you; truly, I do. It makes my heart hurt as I write. But if there is any group that can plow through this in creative ways, it is your group. There is no pandemic strong enough to silence you or dent the passion of your generation. Keep your head up and keep fighting. Our country needs you because you provide hope for our future. This year may not be what you envisioned, but I'm eager to see what you do with it. After all, it is still very much your year."
Rebecca Serle, the author of In Five Years, ties together a story of friendship, love and destiny. These are all things that feel relevant during this period of time. In the time between classes moving online and seeing friends be reunited and others get engaged, I've read the articles about the Venice canals becoming clear again. While what's going on in the world can be concerning at times, parts of it do feel a little like destiny.
Want to see more HCFSU? Be sure to like us on Facebook and follow us on Instagram, Twitter and Pinterest!