Almost 10 years ago this month, I was diagnosed with Spindle Cell Sarcoma. In simpler terms, it's a rare type of cancer typically found in adult men. Due to that, it took almost six months before I was diagnosed. After nearly a year of back-to-back surgeries, I was finally in remission. However, what truly had the biggest impact was my life surrounding my sickness. While those three words changed the course of my life forever, I still had not realized it.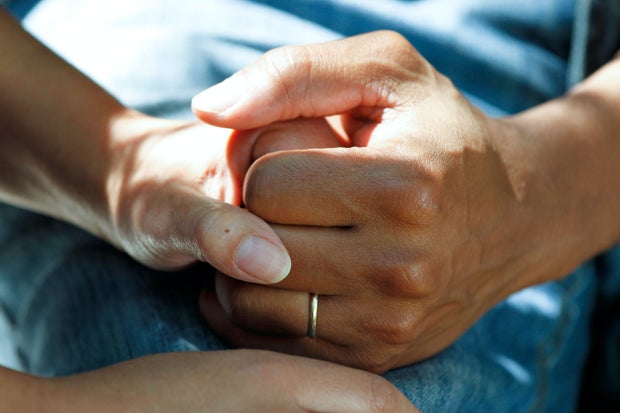 Photo by National Cancer Institute from Unsplash Cancer for me consisted of a bump on the nose, regularly getting pulled out of school and getting stared at in public. Not dying—no one wanted to tell a nine-year-old that she might die. At that point, I was too young to associate my diagnosis with the stereotypical patients that lose their hair due to chemotherapy or radiation. I was too young to understand that childhood cancer is the second leading cause of death for children under 14-years-old. No one ever told me how aggressive or how sick I was, but I knew. I knew normal kids didn't have to be homeschooled because they always had appointments, and regular kids didn't have over 20 surgeries. It was around this time that my father and I ceased to have much of a relationship. As a single mother, my mom had to manage my sickness on top of two other elementary school students. I don't know which one of us had it more challenging, but it was probably her. Cancer patients have some of the worst things imaginable happen to them, but I can't begin even to describe the parents' points of view. 
In light of my diagnosis, I struggled with anxiety, depression and crippling views about how I looked. Going through elementary and middle school with scars usually got peoples' attention, and at least a few times a day, they would ask me about them. After some time, I stopped going outside to avoid it altogether. One particular incident helped me fully realize the magnitude of my situation when I was out shopping with my mom one day. We were walking around Publix and I wanted to get a free cookie from the bakery. Since it was Halloween, there were a plethora of children running around in costumes and as we walked up to the counter, the man behind it said that he liked my costume, gesturing to his nose. I presumed that he was referring to the hole in my nose that resulted from previous surgery. Completely baffled at first, my mother soon came to understand what he meant and, through gritted teeth, she informed him that it wasn't a costume. Instead of the negativity and pain, that day caused me to learn a vital lesson. Words can hurt, especially if you don't know a person and how their daily life affects them. 
As the years go by, the memories from those years fade more and more. While that's a good thing, in my opinion, I do know that those experiences have helped me grow into the person I am. There's a chance I would be kinder, healthier or more mentally stable, but I will never know for sure. For the longest time, my cancer diagnosis and eventual remission constituted most, if not all, of my identity. Now, I would like to think that I am who I am because of myself. 
Want to see more HCFSU? Be sure to like us on Facebook and follow us on Instagram, Twitter, TikTok, Youtube and Pinterest!