From Catalina Café to Sweet Shop, I have been on the hunt for the perfect place to call my iced coffee home here in Tallahassee. I am no iced coffee connoisseur, but I have had my fair share of cold brews, iced lattes and iced macchiatos. It might sound cliché, but I cannot go a day without my iced coffee fix. Tallahassee has some of the cutest coffee shops for study dates or a caffeine pick-me-up. The Frother's Daughter, the new coffee shop on wheels, has taken the number one spot in my heart for my go-to iced coffee right here in Tally.  
The former Florida State University grad, Rosalyn Wilsey, always had a dream of opening a coffee shop. After having to search for a new job due to the COVID-19 pandemic, she realized, with the help of her dad, that her dream doesn't have to wait. She and her dad found a coffee truck company which inspired her to take her coffee shop aspirations mobile. She returned to Tallahassee and started the journey that is now known as The Frother's Daughter. After opening on Feb. 8, it has become a huge hit in the community. This six by 10 trailer travels around Tally and serves a wide selection of drinks and specialty drinks inspired by Wilsey's loved ones. I was hooked ever since I first tried it and you will be too. Here are some of my favorites:
1. Love You A 'Latte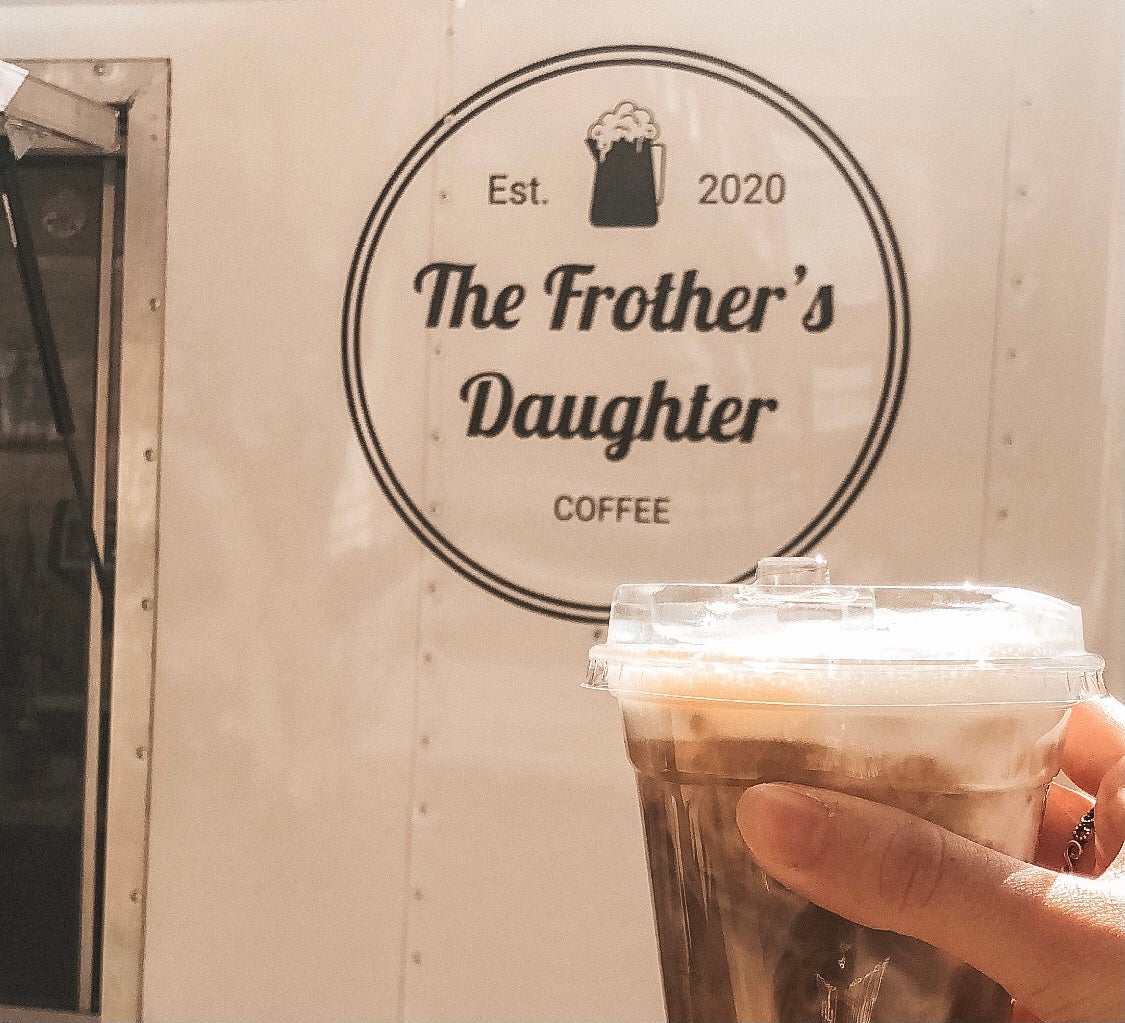 This vanilla cold brew mixed with vanilla sweet cream is the perfect blend between bitter and sweet. Whenever I drink coffee, I want it to be creamy but not lose the taste of the roast. This drink does just that. The sweet cream blending into the cold brew makes for the picture-perfect iced coffee photo that is guaranteed to pop off on Pinterest. Not to mention, this drink is inspired by Wilsey's supportive boyfriend. Could this drink get any better? This is my go-to coffee at my go-to place.
2. The Mother Frother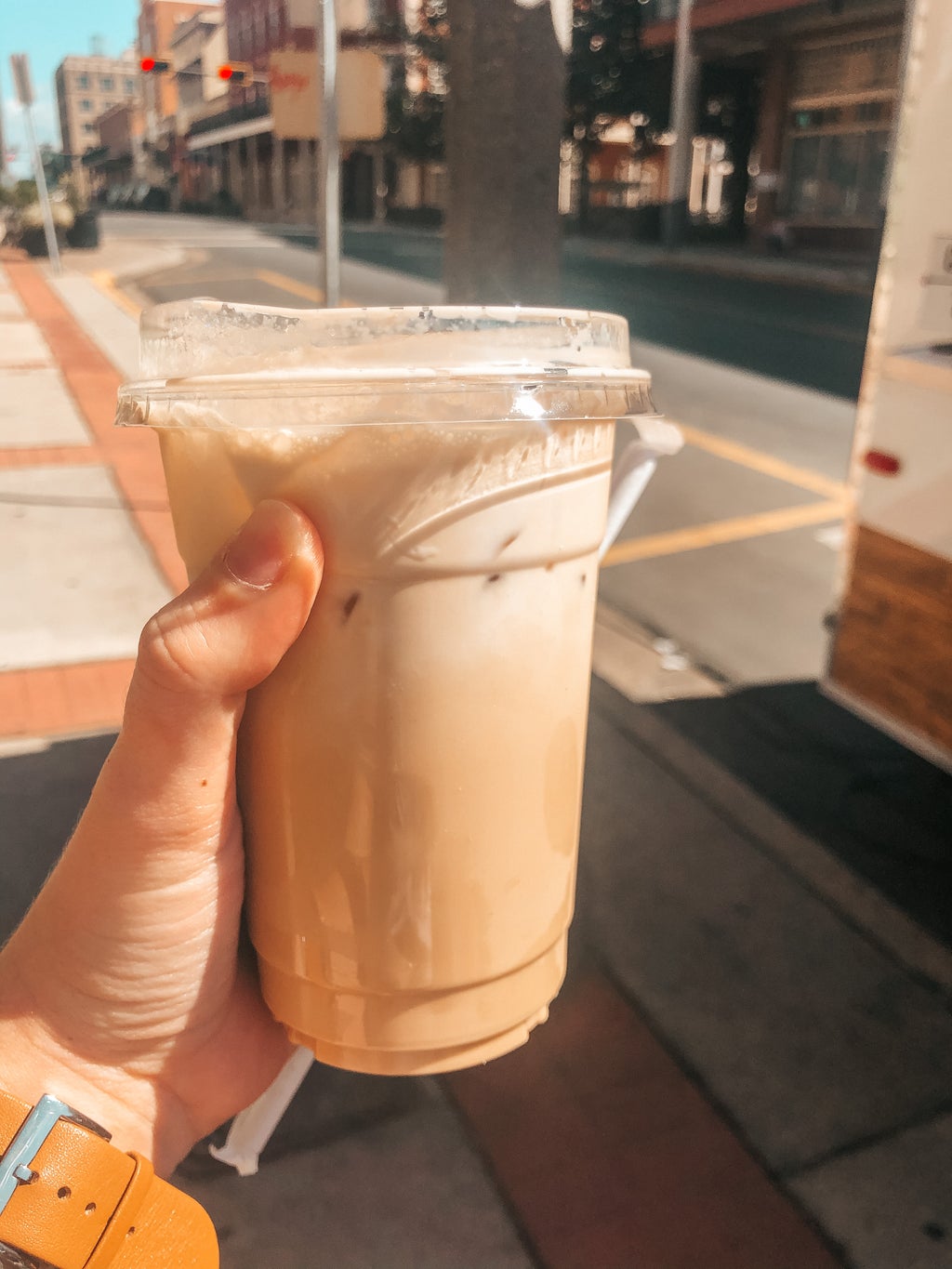 As the saying goes, mothers do know best. This drink is Wilsey's mother's fav and I can see why. This vanilla latte made with sweet cream fulfills my sweet tooth in coffee form. It is definitely not for the dark roast lovers. I always strive for a light tan color when mixing my coffee and cream and this creation is the perfect shade. It is creamy, vanilla heaven.
3. The Frother's Daughter
If you still want sweetness but a break from vanilla, this drink is perfect. This caramel cold brew mixed with caramel sweet cream gives off the same vibes as the Love You A 'Latte: both are the perfect balance between bold and creamy. This is named after Wilsey for good reason, it is one of those coffees that will never fail me.
For those of you that don't like iced coffee, The Frother's Daughter has everything from tea, hot chocolate, hot coffee and even a special Mountain Dew creation named after her dad called "The Frother." You can choose your own mixture of flavors and roasts to create your go-to drink. This trailer has such a charm and welcoming feel that makes me excited to come back every time. The determination and love that Wilsey has for this business is shown in every cup of coffee she makes. I can't wait to see where this coffee truck goes (figuratively and literally). In the meantime, I'll be stopping by every day to grab one of my favs. If you want to see their weekly schedule and menu, check out their Instagram here.
Want to see more HCFSU? Be sure to like us on Facebook and follow us on Instagram, Twitter, TikTok, Youtube and Pinterest!